Katie Melua in free Pier Head concert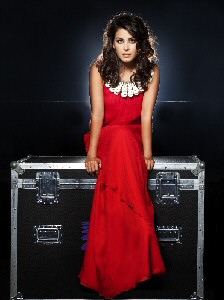 ONE of Britain's best selling female artists will take to the stage as part of Liverpool's popular outdoor festival; Music on the Waterfront.

Global success, Katie Melua will mark the 10th anniversary of her recording career by performing crowd-pleasing favourites such as The Closest Thing to Crazy and Nine Million Bicycles at the FREE Pier Head event on Saturday, 8 June 2013, from 6pm to 10.30pm.

The line-up also features:-

► The Christians – the Liverpool band will take to the stage for this homecoming gig.

► Nell Bryden - the American singer-songwriter has supported both Gary Barlow and Jools Holland on tour and will be playing beautiful acoustic tracks from her critically acclaimed albums.

► Tunde Baiyewu – The Lighthouse Family frontman, who sold more than 20 million albums, has recently released a new album Diamond in a Rock – his first new material in more than 8 years.

► Jack Savoretti – performing tracks from his new album Before the Storm.

► Heather Peace – known for her role on BBC hit Waterloo Road as well as her amazing vocals.

► Thea Gilmore – this year saw Thea release her 14th studio album, and in her own words is "still trying to change the world one minor chord at a time."

► Josephine – the Mancunian will be showcasing songs from her latest album.

► Leddra Chapman – in 2012 Leddra sold out venues across the UK on her headline tour.

► The Saturday evening is hosted by Smooth Radio.

However the music action starts on Friday, 7 June 2013, from 6.30pm to 10pm as some homegrown talent take to the stage. Acts include Mercury Music Prize winner Terri Walker, big band artist Neville Skelly, Jon Casey Blues Band - Merseycats, pianist Victoria Sharpe and jazz group Tipitina.

Liverpool City Council's cabinet member for culture and tourism, Councillor Wendy Simon, said:- "Music on the Waterfront will see two nights of amazing live music, catering for a diverse range of musical tastes. It's great that on the Friday night we will be able to see local artists perform, and then on Saturday night household names will wow the audience. The event is now in its 5th year, and each year the line-up gets stronger with thousands of music lovers enjoying live music in the unbeatable surroundings of a World Heritage site."

Smooth Radio's Group Programme Director John Simons said:- "Last year's event was such an overwhelming success, we just had to return to Liverpool to do it again. At Smooth Radio we pride ourselves on the calibre of artists we can bring to our listeners in our regular Love Live Music events. This however, is set to be our biggest yet and will give thousands of people the chance to see some of Smooth Radio's favourite artists performing live and for free."

For the latest information on the City's cultural events, visit:- itsliverpool.com/culture, like Culture Liverpool on Facebook or follow Culturelpool on Twitter.

Did you know? Last year's Music On the Waterfront event attracted 24,000 people, and generated around £2.3million for the local economy? Also that the 2013 event will take place on the same weekend as the Mersey River Festival, which will see a whole host of activities planned for all the family from street animation, visiting vessels, arts and crafts, make and do and water sports?
Hesketh Bank Show will create a buzz
BEES are the subject of a brilliant new musical comedy to be performed early next month at the newly created New Shoots Permaculture Community Garden on the Poor Marsh Allotment Site on Shore Road in Hesketh Bank. The show will be held in the evening on Friday, 7 June 2013, starting at 7.30pm and the site will be open from 6.00pm.

Following last year's hugely popular allotment themed comedy, "Losing the Plot", Mikron Travelling Theatre Company is embarking on its 42nd tour of the country with a follow up called "Beyond The Veil", a gentle comedy with larger than life characters, live music and a fascinating insight into bees, beekeeping and all things apicultural based around a highly entertaining whodunit yarn in which hives, honey and homicide are combined in the mystery of murder on the allotments. The play is the creation of Deborah McAndrew, who has written extensively for the stage, but who will be better known to Coronation Street fans as Angie Freeman, who she played until 1998.

Show organiser and Chair of New Shoots, Viv Aldred commented:- "We are delighted to be celebrating our 1st ever open evening at New Shoots with this fantastic show. We have just started keeping our own bees on the site and so it will be the perfect venue for a play with a bee keeping theme. We are hoping for good weather so that the show can be held in the open air and people can bring their own chairs and a picnic, but cover will be available if needed. With licensed drinks and refreshments on offer we are hoping for a swarm of visitors!"

The beekeeping area, forest garden of fruiting trees, new path , pond and wildflower rich meadow have kindly been supported with grants from Lancashire Environmental Fund and Hesketh with Becconsall Parish Council.

For more details about the play or about MIKRON and their tour schedule visit:- mikron.org.uk.
There is no need to buy tickets for this show as a collection will be taken by the cast after the performance.

European Parliament transport and tourism delegation visits North West for EU investment discussions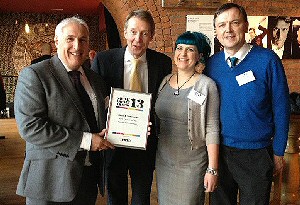 SEFTON charity Adoption Matters Northwest (AMNW) celebrated a 1st this week after being 'Highly Commended' at the 2013 Social Impact Awards.

The event, hosted by BBC presenter Andy Crane, celebrates and rewards charities, not-for-profit and social enterprise organisations for their outstanding contributions to local communities.

AMNW was the runner-up in the 'Large Charity of the Year' category, and the 1st ever runner-up to be 'Highly Commended'.

AMNW was honoured at the event, which was held on the 1 May 2013, at The Comedy Store in Manchester, for its work across the North West in finding, preparing and supporting couples and individuals in adopting young people who can no longer live with their birth parents.

On accepting the award, AMNW Chief Executive Norman Goodwin commented:- "It's a huge honour to be recognised in such a competitive category. Having started out as such a small charity, it's exciting to see the agency grow each year thanks to the hard work of all our employees and volunteers. I'm very proud of the entire team here at Adoption Matters Northwest and it's great to see all their hard work rewarded. I hope that this will help to encourage people within our community to take that initial step towards offering a child a new, loving and stable home."

Anybody interested in finding out more about Adoption Matters Northwest can visit:- adoptionmattersnw.org.
ChildLine offers advice to young people as exam pressures build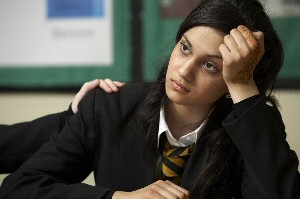 THE children's charity, ChildLine are reminding teenagers that help is available if they feel anxious or worried about exams. Young people in Merseyside will be amongst the millions of under 18's who will sit exams this summer. Last year, (2011/12) the ChildLine base in Liverpool received 288 contacts from children and young people about exam pressure.

Ann Pulling, ChildLine Area Manager said:- "The exam period can be a very stressful and anxious time for young people. We hear from lots of young people each year who are anxious, worried or panicking about their exams and revision. We want to let them know that they are not alone and that ChildLine is here to listen to them."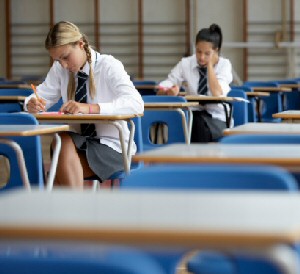 To help children and young people cope with exams and combat anxiety, ChildLine is offering the following advice for young people to overcome pre-exam nerves and help them if they have any concerns:-

► Make sure you take regular breaks from revising and do some exercise.

► Go to bed at a reasonable time and try and get some sleep.

► Getting a good night's sleep will help you much more than trying to revise all night – you will just end up very tired the next day.

► Try to think positively – even if you don't feel like it, a positive attitude will help you during your revision.

► Take some water into the test with you, if you can. Keeping hydrated by drinking water will help you concentrate.

The ChildLine website has a special 'Beat exam stress' section for children and young people to visit. As well as calling ChildLine's free confidential helpline on:- 0800 11 11 or visiting:- childline.org.uk, young people can also send emails to trained counsellors or receive support online via one-to-one chat.

ChildLine is also offering the following advice for parents and carers to help ease young people's exam stress and anxieties during the summer months:-

► Don't place unnecessary pressure on your children to gain certain grades. They may feel they have failed if they don't achieve what they thought was expected of them.

► Encourage children to take regular breaks, eat snacks and exercise.

► Help them revise by leaving them the space and time to do so.

► Be relaxed about chores or untidiness and understand they might be moody. Allow your children to revise at nights if that's what works best for them however do make sure that they get enough sleep to keep their energy levels up in the day.

► Be supportive and help alleviate their worries by talking to them.

If you have concerns about a child or young person, you can call the NSPCC on:- 0808 800 5000, text:- 88858 or visit:-

* Data taken between 1 April 2011-31 March 2012 from across 12 ChildLine bases. Across all 12 bases, a total of 5,897 contacts were received from young people about exam pressure.