£1 houses attract more than 1,000 bids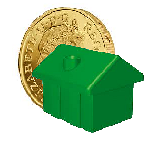 THE City Council announced in February that it was launching the pilot scheme as part of plans to breathe new life into vacant properties in Granby and Picton.

There was an overwhelming response with over 4,000 people initially registering an interest.

Formal applications opened last month, and when the deadline passed at midnight last night, 1,036 residents had submitted a bid.

Mayor of Liverpool Joe Anderson said:- "There has been an amazing response to this pilot scheme and it has captured the imagination of many people. It is part of my commitment to bring 1,000 empty properties back into use and help as many local people as possible get onto the property ladder. We are looking for people who have a genuine commitment to bringing these properties back to life and turn them into a home they are proud to live in."

Applicants must live or work in Liverpool, must be a 1st time buyer and must be employed. They must also agree to live in the property for a minimum of five years and not sub-let it within this time.

Cabinet Member for Housing, Councillor Ann O'Byrne, said:- "We know how important owning your own home is to local people, and that's why we're doing everything we can to bring empty homes back into use. We will now begin the hard work of sifting through the applications to see who meets the criteria and identify those who have made it through to the next stage."

Residents who are successful in obtaining a home will be expected to refurbish it to Decent Home Standard within 12 months. It must be in a reasonable state of repair, be warm, weatherproof and have reasonably modern facilities.

It is thought around £35,000 will need to be spent on each property and short-term financial assistance may be provided to people where required.

On completion of the works, the property will be inspected to ensure the work has been carried out satisfactorily. The property freehold will then be transferred from the City Council to the purchaser.

The homes in the 3 areas are on:- Webster Triangle, Granby and Arnside Road.
The search is on for the poetry "laureate" of Southport
ENTRY is free and, like all the other winners, the Southport "laureate" will get their work published in the National Poetry Anthology and receive a free copy of the book. One overall winner also receives £1,000.

Editor, Peter Quinn, told us that:- "The NPA is designed to encourage writers. It's now the biggest free-to-enter annual poetry contest in the UK. We picked 250 Town winners last year, but we want the new edition to include a winner from every Town and village in the circulation area of Southport Reporter."

Send up to three unpublished poems, on any subject (up to 25 lines and 160 words each) to:-
United Press
Admail 3735
London
EC1B 1JB
You entry must be in by the closing date of 30 June 2013. Also please note that you should enclose a loose stamp if you want a reply. For more details ring:- 0844 800 9177 or visit:- unitedpress.co.uk. You can also enter the competition by email to:- info@unitedpress.co.uk.

New statistics show 26 pubs a week closing pre-budget
CAMRA, the Campaign for Real Ale, has published the latest CGA CAMRA Pub Tracker statistics which show that 26 pubs a week are closing in the UK. The statistics show that the rate of pub closures rose during the last 6 months up to March this year compared to earlier in 2012, from 18 to 26 per week across the UK, meaning that the cut in beer duty and scrapping of the beer duty escalator in this year's budget could not have come at a more important time. Mike Benner, Chief Executive at CAMRA, said:- "We believe that the scrapping of the beer duty escalator and the extra 1p off beer duty announced in this year's budget could mark a turning point for pubs. With a better deal on beer tax, the Government's plans for pub company reform and the 'List Your Local' scheme, announced during CAMRA's Community Pubs Month, we are hopeful that the fortunes of Britain's pubs are set to change."
Clarion call for businesses to counter telephone fraud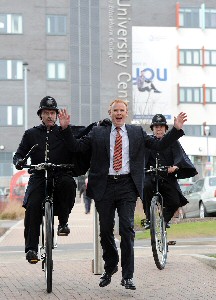 BUSINESSES in the North West are being warned not to fall foul of a telephone scam which could cost them thousands of pounds. Abbey Telecom chief Tony Raynor has voiced his concerns that many companies are not being advised to take the necessary precautions to prevent hackers breaking into their telephone systems and to protect themselves against fraud. Victims of 'dial through fraud' often face significant financial losses when they find out too late that someone has taken control of their phone lines to make money or steal free calls. "Businesses in this country are losing £1.2bn per year to what is termed 'dial through fraud' on their phone systems. It happens when fraudsters access a telephone switchboard and call costly premium rate or overseas destinations. Yet firms can fight this crime, protect themselves against such attacks and even recoup money after the event." explained telephone installer Mr Raynor. This type of fraud often occurs as a result of unsecure voicemail accounts or because the telephone system wasn't set up properly by qualified engineers. Firms can also use their call management software to send alerts when their telephone spend thresholds are breached. "Most engineers will be fully versed on a particular brand of system, but if they are in alien territory then security aspects are frequently omitted. The risk of fraud is avoidable if the correct precautions are taken. There are lock down security procedures which should always be followed on installation, so it's important that companies ensure that they use a fully trained engineer." added Abbey Telecom engineer Damian Hayes.

Other valuable tips for mitigating risk include regular changing of passwords and barring unnecessary or expensive destinations with telephone line providers. One of the biggest irritants to most victims is that, unless challenged, telecoms billing companies earn more when this fraud happens. Mr Raynor concludes:- "Nobody should profit from a crime, and those who fall foul of this practice are perfectly entitled to pressure the billing company to reduce the invoice to cost price and ask the whole of their supply chain to echo this. Industry doesn't need any avoidable cost burdens."