PROCEEDS OF CRIME ACT HEARING - VINCENT GRAHAM

A North-west drug dealer who was jailed for 7 years for conspiring to supply Class A drugs in Southport has had £700,000-worth of assets stripped from him.

At a Proceeds of Crime Act (POCA) hearing at Preston Crown Court on 20 May 2013, Vincent Graham was told that among the items being confiscated from him were a £50,000 Jacobs watch and a £32,000 diamond necklace.

Graham, who is originally from Southport but lived in a gated community in Brockhall, Lancashire, was jailed in June 2011 for organising a cocaine deal worth more than £100,000. The judge in today's POCA hearing determined that he had made £926,981 from his criminal activities and ordered that he pay as much of it back as he could (£700,000).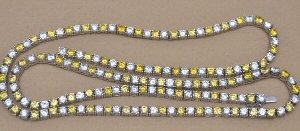 It was said during his trial that detectives from Titan, the North West Regional Organised Crime Unit, who successfully investigated Graham and his three accomplices, believed he had been involved in other drug deals and had worked his way up the criminal ladder.

He was found to have orchestrated a drug deal between his accomplice Christopher Malpass, also from Southport, and Sylvester Nkemakolam, a Nigerian national from London.

Malpass, 26, and Nkemakolam, 46, carried out the transaction in Portland Street in Southport on 27 May 2010. Malpass was arrested just after midnight that evening at his Linaker Street home. His driver, 36 year old Paul Archer, was arrested an hour later at The Walk in Southport.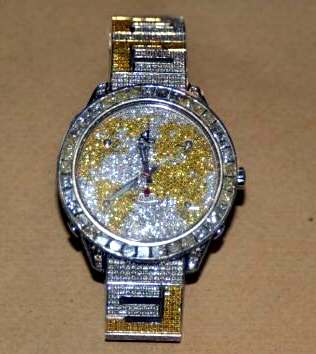 The Titan investigation found evidence that Graham had been in telephone contact with all three men on the night the drug deal was carried out. Graham was also seen meeting Nkemakolam in Southport and hour after Nkemakolam and Malpass exchanged the drugs.

When Police officers executed a search warrant at Graham's £500,000 rented home in West Lancashire they found an insurance policy showing numerous vehicles that were registered to him, including a £40,000 Lamborghini Gallardo, a £35,000 Nissan Skyline and a £25,000 Audi Q7.

Seized at the time was a quantity of jewellery and £1285 cash.

All were seized by Titan officers using POCA powers on the grounds that he had acquired them all using money from his criminal enterprise.

Following today's court hearing, all £89,000 worth of items will be sold to satisfy his confiscation order.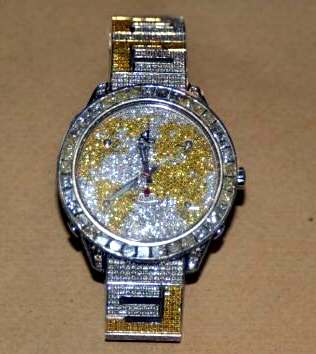 Detective Chief Inspector Paula Parker said the this result was a further blow to organised crime in the North West.

Detective Chief Inspector Paula Parker said:- "Vincent Graham was living the kind of lifestyle most of us can only dream about. He paid for almost everything with cash and lived in a gated community normally associated with Premiership footballers and business executives. However, his income was not legitimate in any sense of the word but in fact came from dealing in Class A drugs. He did not care about the damage these drugs would do to the people taking them, or the wider community. He only cared about lining his pockets with drug money and living a film star lifestyle based on other people's misery. It is incredibly satisfying to know that not only does he still have a sizeable part of his prison sentence still left to serve but also that when he comes out, all his assets will have been taken by the courts and used by law enforcement agencies to take more criminals like him off the streets and behind bars where they belong."

The full list of assets confiscated from Vincent Graham at the POCA hearing is as follows:-

Cash seized:- £1,285

Jacobs watch:- worth £50,000

18 carat gold and diamond bracelet:- worth £32,000

Breitling watch:- worth £5,275

Smaller items of jewellery worth:- £1,700

LANCASHIRE Police APPEAL FOR MAN RE DRUGS OFFENCES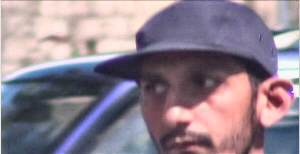 LANCASHIRE Police have released images of a man they are looking to trace in connection with a number of drugs offences. The man is wanted in connection with the supply of Heroin and Crack Cocaine across the Nelson area between July and August 2012. DC David Williams said that:- "There is a possibility that this man could be from outside Lancashire and so I would appeal to people all over the region to be vigilant and to contact Police if they have any information they think could help. The offences that we are looking to speak to this man in connection with are very serious and so we are keen to trace him as soon as possible. Anyone with information is asked to call Police by calling:- 101. Alternatively, people with information can also contact the independent charity Crimestoppers anonymously on:- 0800 555 111 or online at:- Crimestoppers-uk.org. No personal details are taken, information is not traced or recorded and you will not go to court."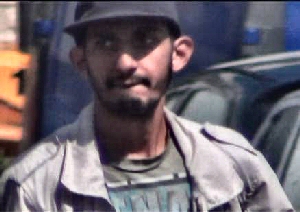 Police IN NORTH SEFTON WARN RESIDENTS TO GUARD AGAINST DISTRACTION BURGLARIES
RESIDENTS across Sefton are being urged to guard against cold-callers after a series of distraction burglaries. 2 teenaged boys have been knocking at doors claiming to have lost their football in the homeowners back garden. Once allowed into the house, they have caused a distraction to allow one of them to be left alone long enough to steal the person's belongings. In 1 recent incident a woman had her wedding ring and an engagement ring of 50 years stolen. Detective Inspector Andy Black from Marsh Lane CID said:- "These offenders are pretending to be innocent youngsters who have lost their ball in someone's garden. They are careful to speak very politely and courteously to the people they approach and unfortunately they are letting their guard down and letting these lads in. Once inside, they are engineering a situation to that one of them is left alone for a short period and sadly that is when they are striking. It is an absolute tragedy that a woman who was simply enjoying a spot of gardening has been tricked in this way and had three rings that were precious to her and of great sentimental value stolen from her home. Other people have had purses, cash and keys taken from inside their living rooms and kitchens. We are doing everything possible to catch these 2 young men and others who take advantage of vulnerable and trusting members of our community, but there are some very simple steps everyone can take to guard against this kind of crime. Firstly, never let anyone into your house or garden who you don't know, however young they are. Secondly, whoever it is who has called, ask them to wait outside and lock the door behind you. A genuine caller such as someone from the Council or a utility company will not mind waiting outside while you call a relative or friend for some help. Finally, if you have any suspicions at all, ask them to leave, lock your door and report your concerns to the Police via:- 101 or, in an emergency call:- 999." 4 burglaries featuring similar tactics by offenders have been used in the Southport area in the past week. On Wednesday, 8 May 2013, a 79 year old woman was watching television in her front room in Claremont Road when a teenager knocked at her door asking to look in her back garden for his 'lost' ball. She allowed him through her house into the garden and after a short time, he asked if his friend, who he said:- 'was much taller', could also come and look. The pair then excused themselves from the garden and went back through her house, stealing her purse containing cash, on the way out. On Saturday, 11 May 2013, a 76 year old woman was at home in Braceridge Drive when a similar thing happened. Again, a purse containing cash and house keys were stolen. And on Monday, 13 May 2013, a 72 year old was gardening and had taken her rings off and left them on the window sill of her conservatory. 2 boys approached and asked if they could look round the back for their ball. They returned a short time later saying they couldn't find it and when the woman went to look herself she found the rings had gone and so had they. Then Wednesday, 15 May 2013, 2 teenagers aged between 15 and 18 were seen acting suspiciously in Fordham Close, paying close attention to people's houses. They knocked at the door of an 82 year old woman and again asked if they could look in her garden for their ball. After distracting her, they stole her purse which was inside a shopping bag hanging up in the kitchen. Anyone who has seen anything suspicious or knows who these offenders could be is asked to call Sefton CID via the:- 101 non-emergency number or leave information anonymously via Crimestoppers on:- 0800 555 111.
JASON OSU MURDER - CCTV RELEASED, 6 MONTHS ON
MERSEYSIDE Police are continuing to appeal for information in relation to the murder of 31 year old Jason Osu, who was shot as he arrived home in Beauclair Drive, Wavertree on Monday, 19 November 2012, and died of his injuries a week later. 6 months on detectives are releasing CCTV of a man they would like to talk to in relation to one of the cars that was used by offenders as they fled the scene. Mr Osu was parking in his driveway at 5.30pm when 2 men fired several shots at him. The men escaped in a Citroen C4 that had been stolen a month earlier and was on false number plates. The car was later found burning in Wavertree Nook Road close to Waldgrave Road, Wavertree. The men then picked up a Silver Audi A4 S-Line in nearby Warnerville Road. This car was later found burning in Halsnead Avenue, Whiston.
Detectives have now released CCTV of a man that they think may have important information about the theft of this Audi, which was stolen from the Queens Park Leisure Centre in St Helens, at around 12.15pm, on Wednesday, 19 September 2012. When stolen, the silver Audi A4 S-Line numberplate was:- MF60 KVY, when found burnt out it was on the numberplate:- RV09 KXU. To watch the CCTV footage, please use this link.

Det Superintendent Mike Shaw said:- "This car was stolen in September and then put on false plates prior to being used by the men who murdered Jason Osu . I would like to appeal to the man in the CCTV or anyone who knows him to come forward. This car was stolen 2 months before the shooting and there must be someone out there who knows where it was being kept or used during that time. I would also like to appeal to 2 young men who were in seen in Waldgrave Road at the time that the Citreon was abandoned and set alight. They were last seen running in the direction of Northway. I would like to stress that we do not believe that they were involved in the incident, but may well have seen the offenders, who were wearing dark anorak-type jackets and balaclavas, abandoning the car in the road. Any information they may have could be vital to our investigation. It has been 6 months since Mr Osu was killed and we are following a number of positive lines of enquiry, but we would still like to hear from anyone who may information that they have not spoken to us about yet. Jason Osu was a father, brother and son and was shot in cold blood on his driveway with no means of defending himself. We are determined to find those responsible and put them before the courts." Anyone with information is asked to contact the detectives on:- 0151 777 8660 or Crimestoppers on:- 0800 555 111.