CCTV Appeal following incident in Bootle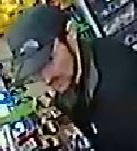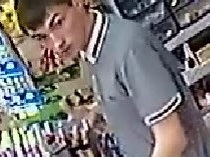 MERSEYSIDE Police Detectives have released CCTV images of 2 men who may be able to assist enquiries following an incident in Bootle in August. Police Officers were called to a report of a burnt out van, on Worcester Road, Bootle, at around 2am, on Saturday, 6 August 2016. Patrols attended and the vehicle was recovered. Officers have viewed CCTV footage and are keen to speak to the men in the images or anyone who might recognise them as they believe they might have information that could help their enquiries. Officers would like the men, or anyone who recognises them, to contact Matrix on:- 0800 230 0600 or Crimestoppers, anonymously, on:- 0800 555 111.
3 jailed following kidnap and assault
MERSEYSIDE Police have confirmed that 3 people, on Friday, 30 September 2016, have been jailed following the kidnap and assault of a man in Bootle.
► Daniel Misiolek, 41, of Simons Croft, Netherton was jailed for life after admitting kidnap, rape, false imprisonment, assault occasioning actual bodily harm, robbery, and six counts of causing a male to engage in sexual activity without consent.

► Awna Baszak, 27, of Simons Croft, Netherton was jailed for 12 years after being convicted of kidnap and two counts of causing a person to engage in sexual activity without consent following a trial.

► Dagmara Szary, 19, of Belton Road, Huyton was jailed for 15 months in a young offenders institution after being convicted of kidnap following a trial.

The 3 offenders kidnapped a 27 year old man, on 28 November 2015, keeping him against his will for more than 24 hours. Misiolek subjected him to a series of physical and sexual assaults in that time.

Misiolek must also sign the Sex Offender's Register for life and is disqualified from working with children and vulnerable adults for life.

Following the sentencing hearing at Liverpool Crown Court, Detective Constable Jamie Dean, who investigated the incident, said:- "This case was one of the most disturbing I have ever investigated. Daniel Misiolek subjected his victim to a horrific series of sexual assaults and Baszak was found to have filmed some of the assaults on a mobile phone. I would like to praise the bravery and courage of the victim for telling the Police in the 1st instance and for the strength he has shown during the Court process. It is testament to him that despite enduring such an extremely traumatic experience, he was able to provide Police with a thorough and detailed account, which has helped us bring the offenders to justice. Hopefully his bravery will encourage other victims of sexual offences to come forward and have the confidence in us to do the right thing and support them throughout their ordeal. Rape is a very personal crime, which many victims, understandably, struggle to come to terms with and it can have a devastating effect for the rest of their lives. There is no doubt that this has had a significant impact on this young victim, who will now have to live with this for his life. His support of the Police investigation has led to a very dangerous man being sent to jail for life and to other people being protected from him. If anybody is out there suffering in silence I want you to know that there is help and support available to you, both from Merseyside Police, where we have specially trained Officers who will listen to you and treat you with sensitivity and compassion, and from reliable and trusted support groups who will support you from your initial report and for as long as you need. There is a great deal of support and advice out there and we can put measures in place to help victims from the point they make a report to the police right through to the Court hearing. I would urge anyone who has been sexually assaulted or raped to find it within themselves to tell someone what has happened to them so that they do not continue to suffer in silence."
Everton Football Club and Merseyside Police joined forces
MERSEYSIDE Police have joined forces with Everton Football Club to urge people to take a stance against hate crime. Ahead of the launch of the force's Hate Crime Awareness Week this weekend officers from Merseyside Police's Sigma Hate Investigation Unit and Public Protection Unit visited Goodison Park, on Wednesday, 5 October 2016, to help educate stewards and other fan facing staff at the Club on how to identify, challenge and report hate crime.

Detective Constable Tracy O'Hara and Detective Constable Dominique Walker will deliver a 'pop up' training session to head and deputy head stewards, Box Office and fan services staff with the training to be rolled out to the Club's remaining stewards during the Club's international break, in November 2016. The training will focus on what hate crime is and what can be done to prevent it and tackle it together with real life 'what would you do?' scenarios. The sessions will also include inputs from the Anthony Walker Foundation, Stonewall and other agencies who will be invited as guest speakers. It is hoped that the Force will be able to roll out the training sessions to other sports clubs and organisations across Merseyside. A number of Everton FC players have also been pictured with a 'Help Stop Hate' board to reinforce the awareness message.

Merseyside Police takes the issue of hate crime very seriously and the purpose of hate crime awareness week is to educate people about what constitutes a hate crime and encourage them to come forward if they have been a victim so prompt action can be taken. Assistant Chief Constable Ian Critchley said:- "We know that hate crime goes hugely under-reported. It comes in a lot of different guises but we recognise the impact that it has on individuals and communities and I want to reassure people that it is an issue that we take very seriously and victims will be dealt with sensitively. We work closely with a number of partner agencies to help give people the confidence to report if they are a victim and there are a number of third party reporting centres across Merseyside, such as:- Fire Stations, Citizens Advice Bureaus and Hospitals, where people may feel more comfortable discussing the issue with an independent party. I am delighted that Everton Football Club has agreed to work with us in helping raise awareness of such an important issue. I know that Everton already does a lot of work as a club to support all of its fan base and I am pleased that they have joined with us to get the message out that hate crime will not be tolerated on their terraces and will be challenged."

Gill Derbyshire, Everton Football Club's Head of Fan Services said:- "Our stewards, Box Office staff and Fan Services teams are already regarded as the best in the Premier League from the Match Attender and other annual surveys conducted. This training is an opportunity to further reinforce that hate crime will not be tolerated at Everton whether that be in the stands, on the streets or in the workplace. Equality and diversity are fundamental principals at the core of this Club and it is through such training that the Club can maintain its commitment to tackling all incidents and crimes motivated by hostility and prejudice against an identifiable group such as race, religion, sexual orientation, transgender, disability age or gender."

As a football club, Everton have openly been leading the way in ensuring the Club's stance on hate crime is vocal and unequivocal. Members of Everton's 1st team, under 23's, ladies and disability teams recently recorded a special message which is played out on the big screen and in the concourses at every match day to showcase the diverse nature of players representing the Club at every level. The club were also recently awarded the Intermediate Level of the Premier League's Equality Standard, a measure of Everton's work around inclusion and anti-discrimination in the game with the Club aiming to progress forward to achieve the Advanced award.

In the last 12 months Everton has signed up to the autism charter, singed the 'Time to Change' pledge to tackle discrimination and the stigma associated with mental health, delivered equality, diversity and inclusion training to all its staff, become the first football club to appoint a Disability Access Officer and operate a staff working group leading on equality, diversity and inclusion issues.

Gill added:- "We look forward to continuing to learn and sharpen our understanding of the key issues surrounding hate crime and this training will give our fan facing staff the continued confidence of knowing how to deal with a hate crime situation if it arises."

​To report a hate crime contact Merseyside Police on:- 999, in an emergency or 101. Stop Hate UK can also be contacted by calling:- 0800 138 1625.

Police Office to run to New York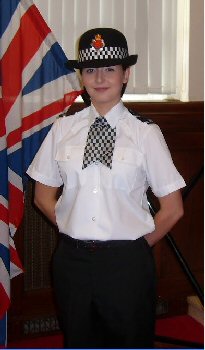 A Merseyside Police officer will be running across the Force and beyond to raise money for a charity set up by Bryn Hughes, the father of late GMP Officer, Nicola Hughes.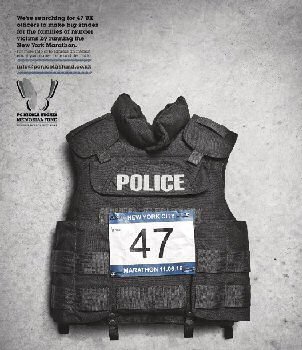 On 18 September 2012, unarmed Police Constables, Nicola Hughes, Bryn's daughter, and Fiona Bone, 2 Greater Manchester Police Officers, responded to a routine report of a domestic burglary. This was a hoax call and was made by a wanted killer, Dale Cregan. He lured the Officers to the address and killed them both in a gun and grenade attack. Bryn has set up a charity in his daughter's memory in the hope that something positive can come from their tragic deaths.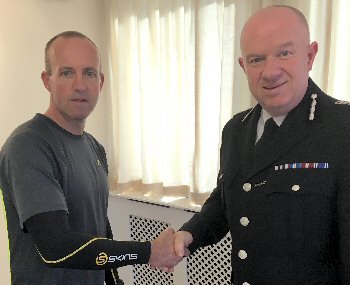 Bryn set up the PC Nicola Hughes Memorial Fund, which aims to provide learning and skills training through grants or services, to children under 21 who have suffered the loss of a close family member due to a violent crime. Bryn approached all Police Forces, looking for a volunteer from each to run in the New York Marathon, on 6 November 2016, to raise funds and awareness.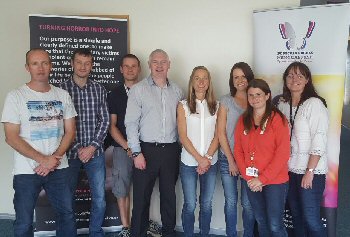 Merseyside Police Constable Steve Twidale will be running four half marathons between Police Stations across Merseyside over the next 4 Fridays, before running the New York Marathon, on Sunday, 6 November 2016.

Steve said:- "Police Officers face risks on a daily basis and the deaths of Nicola and Fiona were heartfelt across all police staff. Being a Police Officer is a duty which we all undertake and accept the costs. The deaths of Nicola and Fiona, along with this week's anniversary of the death of Constable Dave Phillips, are reminder of that. As we age, we all suffer loss, but it is hard to imagine how a young person can cope with such an experience. Bryn's charity is a wonderful example of something positive coming from tragedy, and I am hoping to help raise as much money and awareness as possible over the next few weeks. Any support on the way will be such a boost to these tired legs! If you see me out on the streets, feel free to throw in some coins as it will make such a difference to the lives of young people."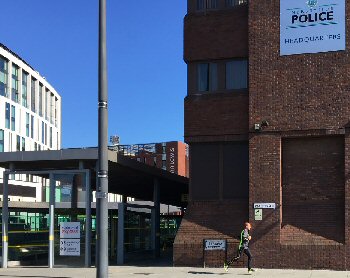 Steve will begin his challenge, on Friday, 7 October 2016, at 11.30am, from Merseyside Police Headquarters at Canning Place, Liverpool, UK, before running a route which takes in Brunswick Dock, Allerton, Admiral Street, Smithdown Lane and Wavertree Road. Over the next 4 weeks, Steve will visit stations across:- Sefton, Kirkby, St Helens and Wirral, calling in to receive donations and well earned breaks. Anybody wishing to contribute to this cause can visit Steve's Just Giving Page or text:- 'TWID47 £5' to 70070. If you are interested in fundraising for the charity please contact:- Info@PCNicolasFund.Co.UK.
CCTV appeal after robbery in Ainsdale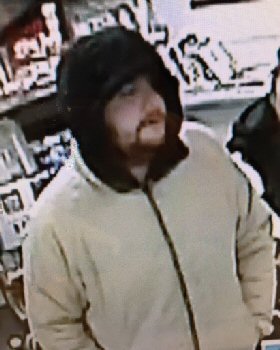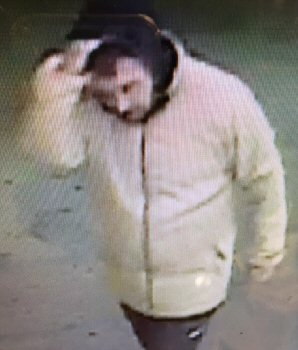 POLICE Detectives investigating a robbery, in Ainsdale, on Saturday, 24 September 2016, have released a CCTV still of a man who may be able to help with enquiries. At around 9.40pm, a man entered the One Stop Shop on Liverpool Road, Ainsdale and produced a knife, threatening a female member of staff, before stealing alcohol and cigarettes. He then ran from the scene on foot. The member of staff was not hurt, but was left extremely shaken by the incident. Detectives have released the CCTV image of a man they wish to trace as he may be able to assist with enquiries and are asking the man or anyone who recognises him to contact Police on the:- 101 number, for the attention of Detective Constable Gavin Mulcahy, or Crimestoppers anonymously on:- 0800 555 111.