Multi agency response to high rise fire safety concerns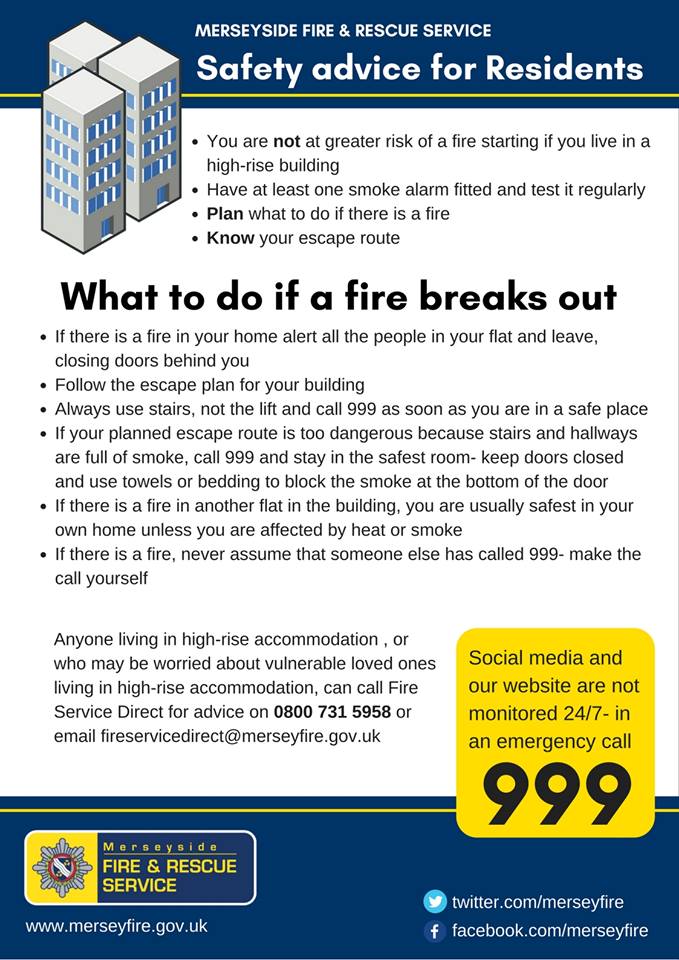 A multi agency task group is working to assess and deal with all issues relating to the safety of high rise residential properties in Wirral in the wake of the Grenfell Tower tragedy. Officers and elected representatives from Wirral Council, Merseyside Fire and Rescue Service and Magenta Living, the largest social housing provider in Wirral, are working side by side to share all relevant information and deal immediately with any issues as they arise.

Officers from the fire service and Magenta Living have already carried out initial assessments and are reassuring residents, particularly those who live in high-rise properties, that their safety is the utmost priority.

Wirral Council's housing team is contacting owners of privately managed residential blocks in an effort to provide the same reassurance to people who live in those properties.

A high rise property is defined as a building that is more than 6 storeys or 18 metres in height. There are 18 premises identified in Wirral as falling within this definition, 8 are owned and managed by Magenta Living and 10 properties are in private ownership. Wirral Council does not own or manage any high rise accommodation.
Initial assessment found that there is no aluminium cladding, such as that used at Grenfell Tower, on any Magenta Living owned properties. The inspections of the privately owned properties is still ongoing, but again no aluminium type cladding has been found on the properties assessed so far.

If concerns about any external cladding do become apparent, samples will be sent to the Buildings Research Establishment (BRE) as a matter of urgency and the fire service will carry out a fire safety assessment and advise what remedial actions may be necessary.

Cllr George Davies, Wirral Council Cabinet member for Housing and Community Safety, said:- "Our thoughts go out to everyone affected by the tragedy in north Kensington. What happened has shocked the whole country and people are rightly asking a lot of questions about the safety of people living in high rise accommodation. We have convened this joint task group to work around the clock to build a picture of the situation we have here in Wirral and take action immediately if and when it is required. The group is also receiving and assessing information and developments across the whole country and our work will be fed directly back to the Homes and Communities Agency and the Department for Communities and Local Government. Residents living in high rise accommodation can be assured that their safety is our number one priority and everything that can be done is being done to make the buildings they live in as safe as they can be."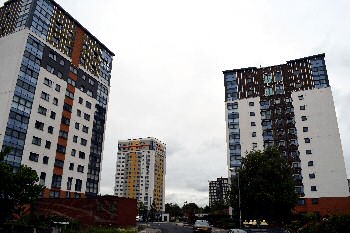 In Sefton, 2 Bootle high rise blocks have failed fire safety tests and had cladding "removed immediately." The Landlords, of the blocks, Cygnet and Wren House, on St James Drive, Bootle, said:- "We have taken this precautionary measure to ensure the continued safety of our tenants." One Vision Housing, added that:- "The blocks have not been evacuated while takes place."
Merseyside Fire and Rescue Service said:- "If family members have any concerns over elderly or vulnerable relatives living in high rise premises, then please do call Fire Service direct on:- 0800 731 5958, over any working day (week day, 9am to 5pm) or you can also send them an email via:- FireServiceDirect@MerseyFire.Gov.UK."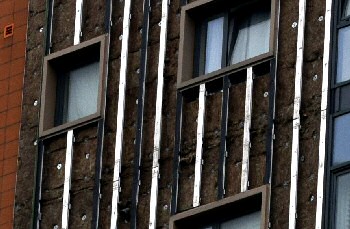 Lifetime honour for spinal team as Centre hosts international conference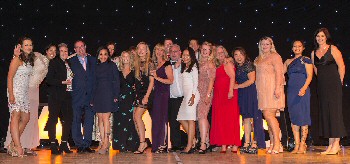 MORE than 100 years of caring for spinal injured patients by 3 NHS staff was recognised this month with Lifetime Achievement Awards. Consultant surgeon Bakul Soni, Sister Sandra McCarthy and occupational therapy lead Julie Jones were honoured at Southport and Ormskirk Hospital NHS Trust's 9th Annual Pride Awards. The awards came as the North West Regional Spinal Injuries Centre at Southport Hospital prepares to host the prestigious international Guttmann conference on spinal injury care. Between them the award winners have 107 years' NHS experience, having begun working at the spinal Centre in the 1980's.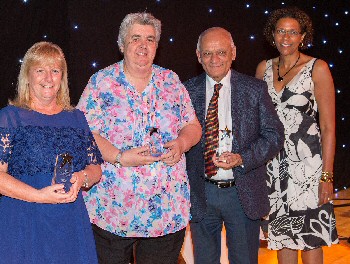 More than 300 staff and guests attended the awards at the Floral Hall, Southport. Awards were made in 9 categories. The 34th Guttmann conference will be held at the Ramada hotel, Southport, on 29 June and 30 June 2017.

Presenting the award, Chief Operating Officer Therese Patten said:- "You have been integral to the Centre's success in transforming the lives of hundreds of patients. I think it is safe to say the service and care you have given is in the very finest traditions of the NHS. This is an award you each richly and thoroughly deserve."
Emily Hoban, spinal injuries Centre manager, said:- "We are thrilled to host this conference during the Centre's 70th birthday year. There has been a spinal unit in Southport since 1947 and we have developed into an internationally recognised Centre for excellence. We are honoured to welcome more than 200 delegates, experts and professionals in the field of spinal injury rehabilitation and care."
---
Merseyside Rock Choir tour with award winning vocal group, Sons Of Pitches
MERSEYSIDE Rock Choir have been invited as special guests by award winning British vocal group, Sons of Pitches, to embark on their UK summer tour on Saturday, 1 July 2017, at Liverpool Philharmonic Hall.

Sons of Pitches became the first winners of BBC2's The Naked Choir in 2010, hosted by Gareth Malone, where their soaring solos, impeccable harmonies and stunning beatboxing, mixed with a large dose of comedy, proved to be huge hit with the viewing public.

Local Rock Choir leader, Anthony Seaman said:- "We are absolutely thrilled to be supporting the Sons of Pitches on their tour. We know the boys will put on an amazing show at The Philharmonic and we can't wait to take part in the event!"

Anthony runs fun, weekly rehearsals in Birkenhead, Liverpool, Ormskirk, Southport and West Kirby. There are no auditions and no requirements to read music or have any previous singing experience. Rock Choir members get together each week to attend fun, friendly rehearsals where they are taught specially chosen pop and chart songs. There are lots of exciting performance opportunities throughout the year and many of them help raise money for charity.

Rock Choir is the UK's largest contemporary choir, with more than 25,000 members in over 360 local communities. Rock Choir offers its members, once in a lifetime experiences, from recording sessions at the iconic Abbey Road Studios, to touring with well known celebrities such as:- X Factor winner, Sam Bailey, English Tenor, Russell Watson and 1 off celebrity performances with the likes of singer-songwriters, Chesney Hawkes, Toyah Willcox, Kim Wilde and Kiki Dee.

Rock Choir is much more than a choir; it's a multi layered singing experience. The power of music, meeting new friends and performing at life changing events, together contribute to an emotional and powerful journey for our members.

Rock Choir's uplifting ethos of fun, friendship and community spirit is a huge part of its attraction. At an individual level, it helps improve people's self confidence, enables them to develop new singing skills, and enjoy a dynamic new social life. Singing together and achieving such a great sound gives members a huge sense of fulfilment. Added to this is the glamour and excitement of performing in public, which for many is a truly liberating experience.

To find venue and time details of your nearest rehearsal and to book your FREE taster session, go to:- RockChoir.Com or call:- 01252 714 276.

Tickets are on sale now, available from:- TheSonsOfPitches.Co.UK.