The Longo Fame Academy - a Liverpool success story!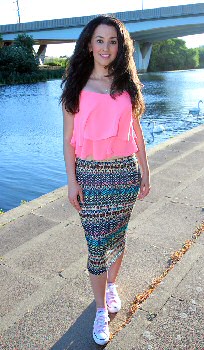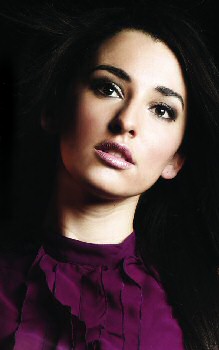 LIVERPOOL'S newest, all encompassing gateway to stardom; the Longo Fame Academy opened recently and has already attracted many new and talented young hopefuls to this exciting centre. It is based at the Childwell Sports Centre is fast becoming a centre of true excellence attracting more and more young people to it's classes!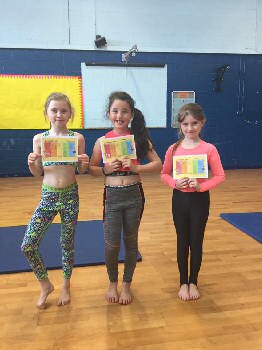 Created and run by local girl, Sabrina Longo, with the support and involvement of BBC Merseyside's Billy Hui, it has already givena unique opportunity to and inspire a new generation of young talent in almost every aspect of the entertainment business from singing (all styles), dance and drama to Acrobatic Arts; the Professional Curriculum for Acrobatic Dance and much more...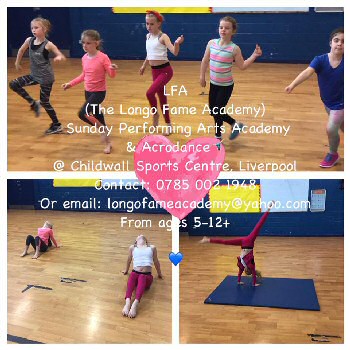 Led by Sabrina with her impressive experience, and assisted by a team of specialists, the academy offers a range to it's classes all at affordable prices for everyone. Students are invited to join from all over Merseyside and beyond! For more information, fees and booking and to book Summer School in Acro/Dance/Drama and Singing for children aged 5 to 12, from 24 July to 28 July 2017

Tobacco seized in North West
AN operation to disrupt the sale and supply of illegal tobacco across Greater Manchester and Merseyside uncovered nearly 2 million cigarettes and more than 80 kilos of hand rolling tobacco, all believed to be illicit. Around 120 officers from HM Revenue and Customs (HMRC), with support from local Council Trading Standards, Police, and British Gas, visited 82 retail premises and 8 self storage units, on 28 June and 29 June 2017. The visits, as part of HMRC's Tobacco Taskforce activity, led to suspected illegal tobacco being seized and other potential offences being detected at 26 premises. This included:-

► 1,815,960 cigarettes, with an estimated £453,241 duty and VAT evaded.

► 83.3 kilos of hand rolling tobacco, with an estimated £21,343 duty and VAT evaded.

Sandra Smith, Assistant Director, Fraud Investigation Service, HMRC, said:- "The sale of illegal tobacco will not be tolerated by us or our partner agencies. Disrupting criminal trade is at the heart of our strategy to clampdown on the illicit tobacco market, which costs the UK around £2.4 billion a year. By combining intelligence and resources with other agencies we are able to disrupt suspected criminal activity including, but not exclusively Tax evasion. These offences undermine legitimate traders and we want to level the playing field for all businesses. We encourage anyone with information about the illegal sale of tobacco or alcohol to contact us on:- 0800 788 887."

In addition to the HMRC tobacco seizures:-

► 8 properties were targeted on suspicion of energy theft by British Gas' revenue protection team, with more than £40,000 of energy thought to have been stolen from 4 of the properties alone.

► A cannabis farm including 29 plants was dismantled in Liverpool.

► 1 van, being used to transport tobacco that was believed to be illicit, was seized

Each premises where a suspected offence was detected will now have the business accounts audited and the owner and employees may be subject to personal financial scrutiny by HMRC.

Andy Norman, Head of Customer Services Field Collections, British Gas, said:- "Electricity and gas theft in homes and businesses is a serious issue, which places lives at risk and adds unnecessary costs to customers' bills. This latest joint operation proves, together, we can tackle energy theft more effectively. I'd urge anyone who suspects cases of energy theft in homes and businesses in their local community to call our British Gas tip off line on:- 0800 587 2737."
---
Wirral plans long lasting Hillsborough memorial
THE 96 men, women and children who lost their lives at Hillsborough will be posthumously awarded the Freedom of Wirral at a special meeting of Wirral Council on Friday, 15 September 2017. Also that day, the riverside gardens overlooking the Mersey at Wallasey Town Hall will be dedicated by the Mayor of Wirral, Cllr Ann McLachlan, on behalf of the people of Wirral, as a permanent memorial to the 96. As well as commemorating those who died, the gardens will also serve as a lasting tribute to the courage, dignity and tenacity of the families and their campaign for justice for their loved ones. Created with the support of The Hillsborough Family Support Group, the gardens will be a place of remembrance and reflection.

Margaret Aspinall, Chair of The Hillsborough Family Support Group said:- 'It is so important that the 96 and the lessons of that terrible day are never forgotten. The freedom of the borough and the memorial garden will provide a lasting reminder for generations to come."

Announcing the plans, Cllr Phil Davies, Leader, Wirral Council, said:- "These gardens will be dedicated to the memory of the 96 men, women and children, who went to a football match and never came home. They will also honour all those whose lives were changed forever almost 30 years ago, and salute the heroic struggle for truth, justice and accountability that continues to this day."

Cllr Ann McLachlan, Mayor of Wirral, said:- "It will be a proud and poignant occasion when we gather family members and friends of those affected by the Hillsborough stadium disaster at Wallasey Town Hall. Wirral has stood shoulder to shoulder with the Hillsborough families and our neighbours in Liverpool in their campaign. This seems like a fitting time for Wirral to pay this enduring tribute. The 96 will never be forgotten."