Search for a Star 2003 North West Finals
12 CONTESTANTS from this years five heats put on an exceptional show, full of talent at the Southport Theatre on Saturday the 27 September. The competition is the UK's longest running talent contest and the North West Finals have seen many fantastic displays of showmanship, but this year was one of the closest ever. The judges, Tony Newbury (Universal Records), Rob Fennah (Pulse Records), Ernie Swift (North West Agents Association), Andrew Brittain (Granada TV), Carolyn Lowery (Events Officer, Sefton Council), and Sue Dare (Event Sponsor The Champion) said it was hard to pass the final judgment, as the acts were all fantastic and deserved to be representing the North West in the National Grand Final to be held at the Corn Exchange in King's Lynn on November 29. Sadly only one can go through and it was down to a few points. Chris Lafferty's rendition of If Tomorrow Never Comes and Don't Cry Out Loud delighted a packed auditorium and the judges. This swayed them into making him first. He will now represent Southport and the North West in the Grand Final and he took away the night's first prize of £700. Duo Katy Tickle from Up-Holland and Amanda Dudley from St Helen's were awarded the second prize of £300 after showing outstanding harmony that was echoed by them being dressed in identical black and white clothes. This was for the first time they have sang together for a competition and they will be a force to be reckoned with in future. Southport's own Liz Rushton took third and final prize of £200. Congratulations to all the winners.

The other acts were Beat Beatles, Wendy Chalke, Bethany Greenway, Suzanne Morris, Alexandra Tiffin, Kade Ferraiolo and Simon J, all of them were fantastic and deserve a huge congratulations.

I only wish I could have got a good shot of Simon J as he brought the house down with his version of the Blues Brothers', sadly the light was to dark at that point from my vantage point. Well done Simon, I realy enjoyed it and look forward to seeing you next year!

Suzanne Morris was stunning and if you missed her fantastic performance, do not panic as she is in Her Benny at the Royal Court Theatre in Liverpool from 12 to the 23 of November.

Back to please the masses again was Bethany Greenway who won last years North West Search For A Star Final and came fourth in the National Final at Bournemouth. Sadly this year she did not get through, but her performance was just as spell binding as last years. Alexandra Tiffin also produced a stunning performance that was worthy of a National Final. Kade Ferraiolo who is only 16 years old entertained the audience and his glowing personality shone through. Liz Rushton made an impressive entrance that was to be repeated in her performance. The Beat Beatles put on a tremendous performance and were asked by the organizers to do another piece.

This time master of ceremonies Simon Smithies and his Love Band (Roger Latham on keyboards, Brent Forbes on bass guitar and Chris Dickinson on drums), as well as most of the cast and stage crew were thrilled and stumped when Nick Flash took to the stage and got out of his bag with out to many problems. He also made a second appearance with a tree, as a thank you gift to a member of the audience who had helped him as Simon Smithies tried to announce the end of the show….

A lot of praise has to go to the Champion and Magic FM who were the main sponsors of this year's event and also to agency ABD Productions and the back stage crew, who put all the shows together. Lastly Sefton's tourism department also deserves a round of applause, with out them the shows would never have been put on.
See the heats….
Heat 1 Heat 2 Heat 3 Heat 4 Heat 5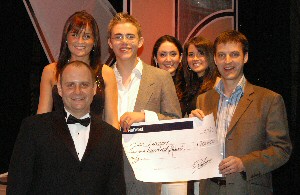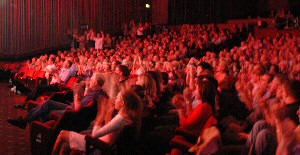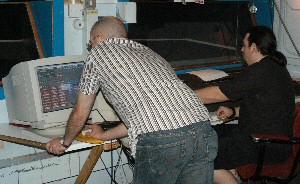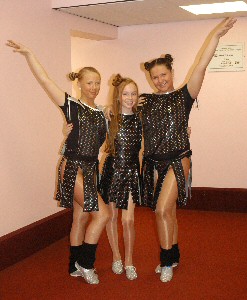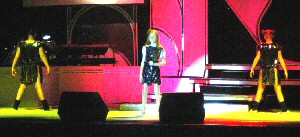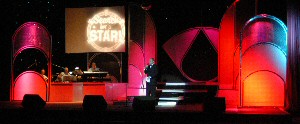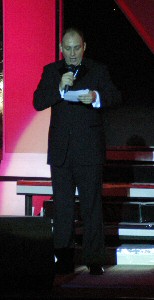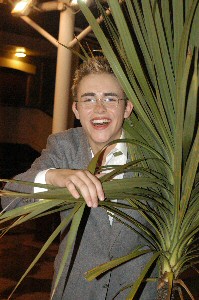 Photographs by Patrick Trollope
Page 1 of 6