The Son's Of M.O.D.
Photograph by Patrick Trollope

THE band are one of many budding jazz bands on Merseyside who have started to make them selves known to the rapidly growing jazz and blues audiences in the region. Considering Son's of MOD have only played three performances in public, before we turned up to see them, it was astonishing to see that in the very shot time they had already developed a fan base. And from seeing them live you can understand how. The band has got lots of talent, with good technical skills and a fantastic sense of rithem.

The band still have a long way to go, but considering they are just starting out, they are just as good, if not better than most bands on the I have seen in local Jazz pubs and Jazz clubs in resent years. The venue, the Ship and Anchor in Southport, is a small venue and not set out with live music in mind. Most professional bands would find that the venue would give them such a headache, getting balanced of the PA, most would give up, but this band has achieved it with ease and again that shows that the band has got lots of technical skill. This will help them go a long way in what is one of the hardest jonarers of music, where rhythm and the balancing of instruments is so essential. Sadly they are lacking in a few instruments at this time and I would think the addition of a Saxophonist and a Keyboard player would really improve them father. Also they really do need a good lead singer. I am really looking forward to seeing how this band develops over the next few months as they build up their presentation skills and loosen up more. One really big point they will also learn better microphone dissiplin and the is will be very advantages to their development on the road to being leading local jazz and blues band. One bit of music they should try and have go go at playing is Camelion as this will lead them into finding new ways of playing and also blending their talents together, but it will require more instruments to play. They are very promising and should go far, so pop on down and lend your support to them, every Saturday night from 9pm till closing time at the Ship and Anchor over the next mouth and maybe longer!

Click below to see more photos of MOD

If the green box above does not show, you must download a new edition of Java. To get it just use this link:- java.com/en/index.jsp

Drugs seized In Operation Hawk

MERSEYSIDE Police Officers from the award winning Operation Hawk team in Wirral have seized drugs including cocaine, ecstasy tablets and a stun gun and CS spray after a raid at a house in Birkenhead on 31 March 2006. A 25 year old man was arrested on suspicion of possession of controlled drugs with intent to supply and bailed pending further enquiries.

The seizure is the latest in a number by Hawk officers which has included hauls of heroin, crack cocaine and amphetamines.

Neighbourhood Inspector Ian Shaw said:- "Operation Hawk is an ongoing operation which targets drug dealing and associated crime and to date has led to the arrest of over 350 people. We would like to reassure the local community that we act on all information received and would encourage people to continue to come forward and contact us with any information they may have."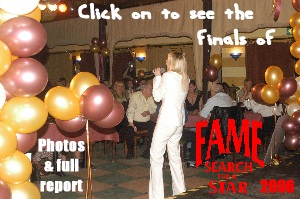 Are electricity bills a postcode lottery?
The Annual Sports Awards 2006
Haydock Park

Racecourse 'Easter Saturday' competition results...
Vue Film Showing Times.
OPEN AUDITIONS FOR TALENTED YOUNGSTERS AGED 7 to 25
SEE A RISING STAR OF JAZZ AT WARRINGTON'S PYRAMID
Letter to editor:- "A subject matter I find disgusting. Dog Remains."
The next two weeks @ the Empire...
BRITISH BLOKES DEMAND A NIGHT TO CALL THEIR OWN
Galway route takes to the skies
SAVE A BIKER'S LIFE
CHITTY GETS DONOR DRIVE OFF TO A FLYING START
SUMMER 2006 TAKES OFF FOR JET2.COM
'Drop in' to help Disabled
PAINT BALL @ PLEASURELAND
Peter Brown Craven Minor League
UK small traders to answer online consumer demand
EMPLOYER'S SHOULD CONTRIBUTE TO PENSIONS
CANCER PATIENTS 'WORRIED SICK' SAYS MACMILLAN
Schools in national competition to have their book published
THE BODY SHOP ETHICS HONOURED
Last chance to get into Miss Southport and Mr Southport 2006
LANDLORDS CAN APPLY FOR HMO LICENCE FROM 6 APRIL
Thousands quit for No Smoking Day
Wildlife Trusts Welcome £1 million SOS Success
TIME TOGETHER REFUGEE MENTORING SCHEME INVITES APPLICATIONS FOR TENDER
Too Scared to Stop?
DOZENS OF NEW DOCTORS SURGERIES AND HEALTH CENTRES
MEPs want diabetes taken more seriously
Patient Forums believe that NHS debts will get worse
HAPPY BIRTHDAY CHILD TRUST FUND
More incentives needed on pensions
CULTURE CITY APPLIES FOR LICENCE TO THRILL
St Johns search for the Model of the Year
Letters to Editor:- "Reply To Please find my lost brother"
LIVERPOOL 08 OPEN SQUASH CHAMPIONSHIP
Council is Putting the customer first...
RAE OF SUNSHINE FOR THE SUMMER POPS!
Hospital Telephones – Con or Convenience?
Pets eating unusual objects
Self-medication with alcohol is widespread
GREEN OBJECTIVES
Wedding Fever Takes to the Tracks
RECORDERS BUZZING ABOUT INSECT EXPLOSION
£166 million shipment of Class A drugs are seized
Phishing Email Warning
'FAME' Search For A Star 2006 THE FINAL!
Letters to editor:- "TAXI!!!!! With this Which is Which ? advice for the public."
~HAPPY BIRTHDAY~
If you have someone you want to say happy birthday to, for free,
then use the email address below to send us the names
you want us say happy birthday to, and/or a photograph.
Email us today at:-

birthdays

@southportreporter.com