ROBBERY- SCARISBRICK NEW ROAD, SOUTHPORT
MERSEYSIDE Police are appealing for information about a robbery in Southport.

Shortly after 3am on Sunday 30 April a 44 year old man drove his blue Nissan van along Lord Street and onto Eastbank Street and turned onto
Scarisbrick New Road.

As he got out of the vehicle on Scarisbrick New Road he was approached by 3 men and threatened. They left the scene with a substantial amount of
cash. The victim received a minor injury to his hand.

Detectives would also like to trace a red car, sporty in style, which was seen driving away from the scene with no headlights on. The car drove along
Chambers Road and across Forrest Road.

Anyone who witnessed the incident or knows who is responsible is asked to contact Crimestoppers on 0800 555 111.
MISSING FROM HOME... JUOZAS VAITKEVICIUS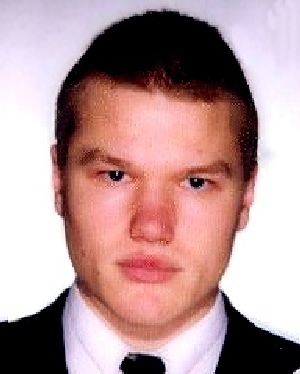 MERSEYSIDE Police are concerned for the welfare of a 21 year old Lithuanian man who has not been seen since 8.00am on Thursday, 20th April 2006.

Juozas Vaitkevicius ( pronounced Vit-garitus) who lives in the Talbot Hotel, Talbot Street, Southport is described as having a stocky build, blue eyes, short light blonde hair, white male, around 6ft 4 inches in height.

He was wearing blue jeans, black shoes and a blue sweatshirt when he was last seen. He left without his passport and drivers licence and friends are
concerned for his whereabouts.

Police and friends are urging Jvozas to contact Southport Police Station on (0151) 777 3430.
SAFE SCHOOLS CHARTER
A SAFE Schools Charter was launched this week by the national personal safety charity, the Suzy Lamplugh Trust, and they are inviting every school in the country to sign up to it.

The aim of the Charter, which is supported by O2 and has the backing of the NUT and the Teacher Support Network, is to support schools in their endeavours to become safer places for those who work and learn in them. Taking part will help schools to develop appropriate policies and procedures for improving personal safety and encourage them to spend more time teaching children about the issues, including how to defuse violence and aggression.

Chief Executive of The Suzy Lamplugh Trust, Julie Bentley, says:- "By signing up to the Charter, schools will be showing their commitment to putting the safety of everyone connected with the school, teachers, pupils and visitors, to the forefront of their agenda."

Schools that sign up to the Charter will receive information, guidance and resources designed to help governors, head teachers and teachers achieve their aims.

The Charter is a long term campaign but on National Personal Safety Day on October 16, it will be announced how many schools have signed up to date and how it has benefited them.

For more information visit www.suzylamplugh.org or call 020 7091 0014.
TO PRINT OFF POSTER CLICK HERE!