Liverpool FC brings back the FA Cup!
Photographs by Patrick Trollope.

WE had the fantastic opportunity of getting the first few pictures of the Cup in Liverpool as the team got off the plane on the Saturday night, but that will never be the same as the scene we witnessed only a few hours on.

Ten miles and over 200,000 fans… That's what awaited the Liverpool Football Club team on Sunday 14 May 2006 as they were given an amazing victory parade. Despite the heavy rain, it was a sea of red that lined the city's streets and even church bells rang out along the victory parade route. Everton fans also came out to show their support for what has been an amazing weekend. People of all ages stood on roofs, lampposts, cherry pickers, bus shelters and traffic lights, just to get the perfect photo, or the perfect view of the team. The game will go down as one of the greatest cup finals in the history of the tournament. But it was not over for the man of the match, Steven Gerrard, who leaves to go to England's World Cup training camp in Portugal on Monday 15 May. That may have explained why he remained seated, unlike many other players who were bouncing around the top of the open top bus, accompanied by their children and passing the FA Cup around.

Click below to see 4 pages of photographs...

If the green box above does not show, you must download a new edition of Java. To get it just use this link:- java.com/en/index.jsp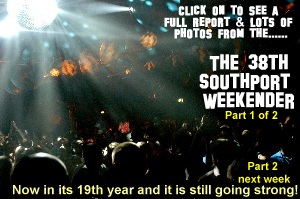 Trust Midwives support National Breastfeeding Awareness Week
WORLD CUP TICKET TOUTS EXPOSED
Welcome to Liverpool...
Vue Film Showing Times.
Paul O'Grady supports 'sadly neglected' older heroes
NEW PLAYBOY FASHION COLLECTION LAUNCHES AT OUTFIT SOUTHPORT
Trust is one of Britains top 40 Hospitals for fifth year running
Southport & Ormskirk Hospital Financial recovery plan update
LIVERPOOLJAZZ presents Jazz at the Palm House
Brits have a screw loose when it comes to flossing
HOME WORKING GROWS BY A THIRD IN NORTH WEST
Win a day at a top workplace
SMALL BUSINESSES LOSING FAITH IN POLICE
SOUTHPORT WEEKENDER 38, Part 1
SIMON WESTON LAUNCHES VODAFONE LIFE SAVERS AWARDs
RAF Schools footie finals
THE CRÈME DE LA CRÈME IN A CRISIS
Letters to Editor:- "Adopted Brother Found!"
Inspired by the marathon?
Man arrested on suspicion of FA Cup ticket theft
6 SUN SAFETY TOP TIPS
LAUNCH OF UNIQUE ACCESS GUIDE
Liverpool FC brings back the FA Cup photos!
Young homeless charity runners in St Helens Corporate Cup
Could YOU foster?
ITS A KNOCKOUT FUN RETURNING TO LIVERPOOL
AL DESKO DINING
HIDDEN THOUSANDS DEVASTATED BY M.E.
Roo are the champion!
PANTOMIME DIRECTOR IS "STAR OUT OF SCHOOL" IN NEW TV SERIES
Moores Statue on the Move
NAUTICAL NOVICES SET FOR TALL SHIPS CELEBRATIONS
WHAT A LOAD OF RUBBISH!
Tasmanian Band, The Innocents to visit Liverpool
WEDDINGS DRIVE MOTORISTS TO DRINK
BARBEQUE TIPS FROM BRITAIN'S TOP BARBEQUERS
HEARTENING NEWS
END OF THE 'PROZAC NATION'
Channel 4's A Place By The Sea
Calling new bands from Mersey & Southport!
DAREDEVIL STUNTS AT THE LIVERPOOL MILITARY SHOW
~HAPPY BIRTHDAY~
If you have someone you want to say happy birthday to, for free,
then use the email address below to send us the names
you want us say happy birthday to, and/or a photograph.
Email us today!