Southport Ladies FC. Quarter Final League Cup
SFC Ladies 0 v 3 Trafford.
Southport ladies played Premier Division side Trafford today at Devonshire Road in the Quarter Final of the League Cup. Trafford looked very strong from the start, unsettling Port with some First class football skill. Their first goal was to come in 10 mins with a spectacular over head kick from 15 yards out.
Southport tried to maintain a grip on the game but Trafford's experience playing premier team football each week, left Port chasing the ball to no avail, and Trafford scored their 2nd from a long range shot on 30 mins.
The 3rd goal came from a mistake when Ports midfield gave away the ball and Trafford once again scored a spectaculative shot.
After a grilling from coach Mark Latham at half time Ports play was stepped up and they came out pressurizing and squeezing play, denying Trafford the time on the ball they had given them in the first half, Port controlled the game out playing Trafford port created quite a few chances and gave Trafford none. Port had two strong penalty appeals 1 for hand ball in the area both were denied by the referee.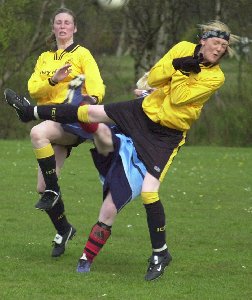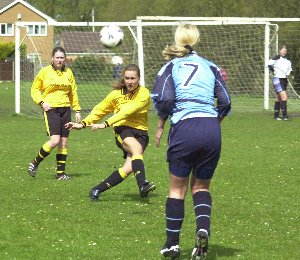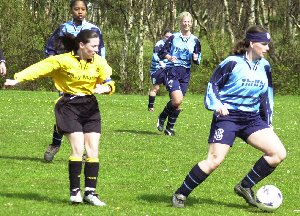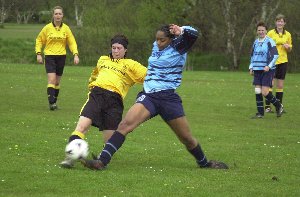 As the saying goes this was a game of two halves Lady of the Match Ports Siobhan Davies.
We wish Trafford luck in the League Semi Finals. Next week home game Port v Penrith

In the Semi Finals of the Divisional Cup Venue T. B. A. 2 pm K. O.

Article by Mary Latham.
Back to main page!
To go back to the Top of the page.