Window Installers - The Next Generation.
As you may have recalled we ran an artical about TEST last week, here is the rest of the artical.
TEST (The Essential Support Team) Ltd, a well established training provider within the window industry opened their new centre of excellence training facilities in Ormskirk, Lancashire on the 11th April.

A well attended day with attendees including window installation and fabrication companies, local authorities, LSC's (Learning Skills Council), representatives from the GGF (Glass and Glazing Federation), GQA (Glass Qualifications Authority) and the BPF (British Plastics Federation), opened by Anthony Maude from the DTLR - Building Regulations Division. Mr Anthony Maude travelled from London to open the centre and gave a speech about FENSA (Fenestration Self-Assessment) enjoying a taste of Lancashire hospitality as well as a taste of Lancashire Hotpot!

Why the open day was such a success - TEST has made a considerable investment in developing a training centre in Ormskirk that is fully equipped not only to provide training to individuals to NVQ standard but to take things a step further and offer a recruitment service, CD-ROM distance learning packages, CSCS (Construction Skills Certificate Scheme) card attainment and training for those working towards Quality Mark Scheme approval. This is the first step for the next generation of window fitters, fabricators and surveyors.

Comments on the day:-

"Exactly what the industry needs - specialised trainers" -- "New blood into an industry with huge skills shortages" -- "Affordable training - catering for the small business with limited resources" -- "A distance learning product which we can all benefit from" -- "A one stop accredited centre, recruitment - training - placement"

Training is an essential ingredient in the window industry if the company is to succeed in today's climate. With new building regulations and Government initiatives such as the Quality Mark Scheme, cowboys in the window industry will soon be a thing of the past. Training is now of greater importance than ever before.

As any installer knows, it is all too possible for a well made window to perform badly through poor installation, while a frame of poor quality may work adequately if installed well.

Training needs now to be part of a carefully considered integrated employment programme. If remedial work can be reduced, the cost of training installers pays for itself and of course increases customer's confidence. You can't blame if you don't train.

There are approximately 160 million unimproved windows in the UK, currently the industry is replacing between 5 and 6 million windows each year so you could say that's there is a lot of work out there and a lot of jobs for those looking for work.

TEST - offering recruitment, training, Modern Apprenticeships and distance learning programmes on CD-ROM is the missing link between unemployment and a worthwhile career in a quality industry. TEST is the one stop solution facing the window industry's skills shortage. Join the next generation - put yourself to the TEST.

What TEST do:-

· Market leader in the provision of glass industry training.
· An Approved GQA Centre and Learning Skills Council training provider.
· Experienced in securing Government funding (for existing as well as new trainees) and experts at minimising workplace time lost.
· A close and effective partner in the recruitment and retention of staff.
· A ready source of willing and able Modern Apprentices.
· A team of well qualified, approachable assessors with in-depth knowledge gained within the glass industry.
TEST Offers:-

· An interactive CD-ROM covering codes of practice, building regulations, self-assessment, best practice and team development.
· Bespoke and 'off the shelf' training programmes from 3 week intensive, hands-on training for both new starters and experienced workers to 2 day training and evaluation courses for installers and surveyors of windows and doors covering industry best practice.
· On completion of the three week training course the recruitment division will actively look to place candidates within suitable window companies and progress their training with an ongoing NVQ programme.

Phil Thomas - Managing Director
Tracey Grundy - Training Centre Manager
Steve Hill - Programme Manager
Linda Astle - Recruitment Manager
TEST (The Essential Support Team) Limited is supported by:-

FENSA, Network Veka, Veka, K2 Conservator Roof Systems, KFV, MILA, Promac, Wagner, GGF, LAPFAG, GQA, Dow Corning, Glass NTO, HW Plastics and also BPF
For more information about Test call them on:-
01695 580444
or email then at:- info@test-training.org.uk

The Footballers of the Future!
Southport FC's under 12 football team had a very close draw on Sunday as they battled it out with Ormskirk West ending in a 2 2 result. The battle sore both sides playing like professional footballers with Ormskirk leading into the second half, but Southport pulled away with some very nifty footwork. "This was a well deserved score for both teams who played fantastically." one spectator said to me.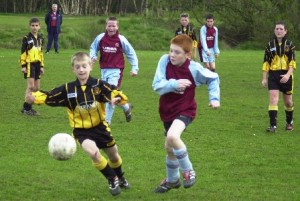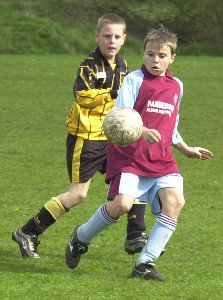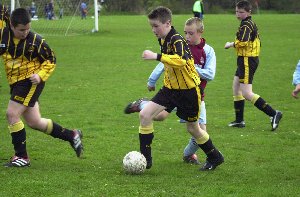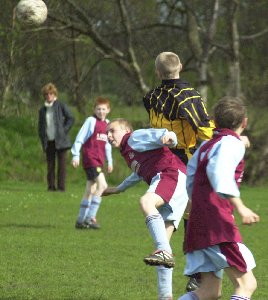 Got back to the Top of
the page.