Underground efforts to reduce carbon emissions

MERSEY Tunnels last year saved more than 3,000 Tonnes of CO2 being pumped into the atmosphere by switching to "cleaner" electricity.

The Tunnels have also cut their own electricity consumption by almost ten per cent during the past year – mainly due to converting their ventilation fans to variable speed drive.

Neil Scales, Chief Executive and Director General of Merseytravel, said:- "We place great importance on our environmental responsibilities in all aspects of our business and we were the first transport authority to develop an Environmental Sustainability Strategy. To put these figures into perspective we have reduced enough carbon emissions compared to three years ago, to fill 18,978 double decker buses with CO2."

Merseytravel achieved the CO2 savings by switching from standard electricity to Combined Heat and Power electricity (CHP).

The cleaner form of power is generated through a fuel-efficient technology, which utilizes by-product heat that is normally wasted to the environment.

Jazz Classique Live in Southport

SOUTHPORT'S Latin Lounge will have a fantastic jazz band called Jazz Classique who will be performing live at the establishment on Post Office Ave, on Bank Holiday Sunday 26 August from 7:30pm. Tickets are £12.50 including finder buffet in advance or £15 on the door. Phone 01704 536 700 or call in to purchase the tickets or to find out more information.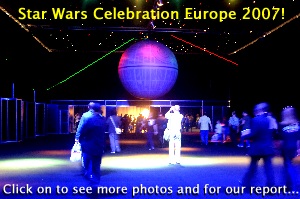 --- MORE NEWS REPORTS BELOW ---
The Most Talked To Man In The Country Is…
Dancing queens
The Tour of Britain announces route through England's Northwest
LIVERPOOL TO GET BIGGEST FOOD LOVER'S FESTIVAL
Orangeman's Day Parade
HELP GREAT A HUGE STIR!
North West vote Sir Alan Sugar as top business leader
Liverpool project in the running to win a National Lottery Award
SARA @ THE LATIN LOUNGE
Funeral requests not carried out for thousands in Wirral
Vue
Film Showing
Times
Mosaic masterpieces unveiled
Letters To Editor:- "Help our volunteer museum please!"
Working carers should have tax-free vouchers
Summer Classics - Music in the Park
It won't be long now...
FAMILY RELATIONSHIPS STRUGGLING IN THE NORTH OF ENGLAND
Revolutionary new mobile pool making a splash in schools
Postal Dispute – Further Action in the North West
Star Wars Celebration Europe!
DON'T MISS OUT ON GREEN CASH
Your chance to influence healthcare in Southport and Ormskirk
Southport Rotary Dragon Boat Race
HAS LIVERPOOL GOT THE PHONE FACTOR?
Safety Play Hits the Road
Pirates, Eagles and Pumas seen all over Lancashire
Children urged to 'play' nicely
DOES YOUR DOG HAVE WHAT IT TAKES TO BE BONE IDOL?
The British Resorts Association - Search for a Star 2007 - North West
Missed opportunity for personal finance in schools
Free drama workshops for young people in north Liverpool
New sporting era for Walton
PUPILS TO PARTY FOR POOL'S 800TH
~HAPPY BIRTHDAY~
If you have someone you want to say happy birthday to, for free,
then use the email address below to send us the names
you want us say happy birthday to, and/or a photograph.
Email us today!