Week 2 of our Transformers video game competition!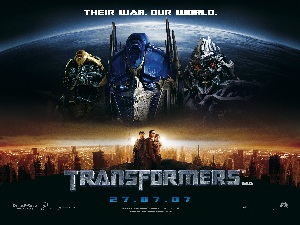 THE winner of week 1 is Rachael Barton who answered correctly to last weeks. question, with the name "Megatron".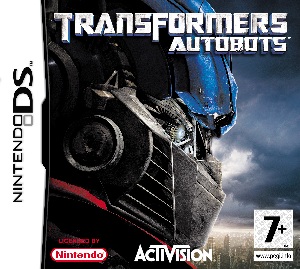 This week we have yet anouther NDS Transformers video game to give away courtesy of Activision and Paramount Pictures UK. The question is, last week we asked who was the leader of the Deceptions, but this week we want to know who is the leader of the Autobots? If you know then you could win a Autobot (the good guy), also one NDS games, 1 Transformer pen and notepad, as well as a fantastic poster! All you have to do to win this prize is to let us know what is the name of the leader of the Autobot? Send your answer by email us to news24@southportreporter.com with your full post address, phone number

and also your full name as well as your answer.
All entries for this weeks must be in by 12:00 noon on Saturday 4 August 2007.
Time is running out to help Liverpool project win a National Lottery Award
THE people of Liverpool are being urged to show their support for a local Lottery-funded project and vote it through to the finals of the 2007 National Lottery Awards. With enough votes the project could be in with a chance to win a £2,000 prize and appear on national TV. Now entering their 4th successful year, the Awards aim to recognise the difference that Lottery-funded projects of all sizes make to local communities and celebrate the achievements of the people behind them.
Litherland Sports Park has been selected to battle it out against 9 other Lottery-funded projects from across the UK in the Best Sports Project category. It's up to the public to decide which 3 projects in each category get through to the finals and people from Liverpool are being urged to register their votes for the Sports Park before the deadline of midday on 3rd August. Litherland Sports Park (LSP) began as a project to improve school sports facilities and create a home for an athletics track. What was once a disused wasteland and a hub of anti-social behaviour has been transformed in to a multi-million pound sports and health complex, with a massive positive impact on the local community. The project team used Lottery funding to improve their sports facilities, leading to a unique cocktail of investment, which has brought together 10 different funding streams and partners.

LSP is one of the 1st and most innovative schemes in the country, housing cardiac and pulmonary rehabilitation NHS services, which were relocated from Aintree Hospital. It is home to more than 25 sports clubs and a sports venue for over 30 schools, as well as a real driving force for economic and social regeneration in the area.

Alistair Robertson, spokesperson for the Sports Park, says:- "Litherland Sports Park is a great example of what Lottery funding can do, and we are thrilled to have reached this far in The National Lottery Awards. We are really hoping the public support us and help us to win an Award."

The 1st round of public voting ends at midday on the 3 of August. The 3 projects with the highest number of votes in each category go through to the final. Winning projects will feature on a prime time show on BBC1, and will win a £2,000 prize. To register your vote for Litherland Sports Park call 0845 386 8130 or log on to www.lotterygoodcauses.org.uk/awards.

Since The National Lottery began in 1994, more than £20 billion has been raised and over 250,000 grants given out across arts, sport, heritage, charities, health, education and the environment.
The National Lottery Awards aim to celebrate and recognise the difference that Lottery-funded projects have made to people, places and communities all across the UK.