The 2007 Churches Together Family Fun Day...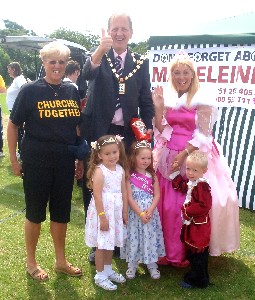 THIS years Family Fun Day on Duke Street Park was once again free for all who came along on 11 August 2007. Even the food and drink was provided free by Waitrose. The event organised by Churches in Formby Hightown and Altcar and was aimed at being a "Gift to the community". The event was not in your face religious and only subtle hints and the uniforms suggested religion. The atmosphere was both relaxed and fun, with all ages taking part.
The committee who put the event on would like to thank Sefton Express, Sefton Community Chest, The Duchy of Lancaster, The Green Machine, Merseyside Police, Sefton Rangers, Waitrose, Marks and Spencer, West Lancs Dog Display Team, The Viking Adventurers, Sefton Tourism, Bernard Simpson, Mr Trix Disco & Circus and Formby Parish Council to name just a few.
Click HERE to see more photographs from this event.
The Hayes Casino Curry Night...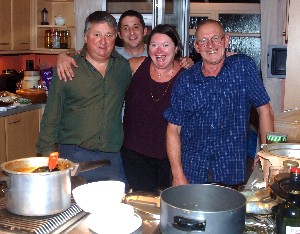 ON 11 August 2007 the Hayes Family laid on a fantastic Casino Curry night in their back garden for around 50 people. The event raised £300.00 for the West Lancs. Province Charity Trust.
Click HERE to see some more photographs from the event.