Search For A Star North West Area Final 2007

WHAT a fantastic end to what been a smorgasbord talent of all ages. The 2007 BRA. Search For A Star North West Area Final took place at the Southport Arts Centre on Thursday 6 September 2007. I always say how amazing the acts are and how they are better than the year before, but what surprised me was just how good this year's standard was. Even throughout the heats it reached that of the final standard. Even if the acts, which did not get through to the regional final, put on such a dazzling display that it was hard for judges to make decisions. The 2007 North West Heats have been the closest ever. So the acts taking part in the final had to be very good and for the audience, they were not let down. What always surprises and pleases me is what the audience and judges do not see; the back stage comradeship that is often shown by the acts at the Search For A Star. This year it was just as heartening to see all the acts supporting each other along the way and congratulating the winners. This made the back stage atmosphere very friendly and a joy to be in, both at the heats and also at the final. This to me is what this type of event is all about. The development of artists, both in confidence and ability, as well as in their ability to work alongside other entertainers offstage, as they develop their networking skills and friendships.

This year's area finalists were:- Shaun Fields, Jonathan Graham, Jodie Hamblet, Korni Turner, Robbie Carter, Sara Creeney, Michelle Taylor, Mark Walton, Nick Donnelly, Barrie Briercliffe, Suzanne Marris, Gina Harrison and Penny Nicholls.

The night's supporting acts included a stunning display by a group of dancers, aged from 6 to 17 years of age. The Kelly Shirley School of Dance, who come from Southport started the show with a high kicking demonstration of their skills and troupe also began the closure with yet another fast paced routine. The troupe had supporting singers Jacqie Lewis, Ken Nicholson, Graham Oxford, as well as another dance routine duo called Havanna Nights. The very last performance was given by the winner of the Regional Final.

The champion of the North West Area was Jonathan Graham and he will represent the region in the National Finals to be held at the Royal Spa Centre in Leamington Spa on Saturday, 24 November, 2007. Second place was awarded to Robbie Carter and in third place was Korni Turner.

Congratulations to all who took part. I hope to see you all again at next year's competition.

Readers who did not make it to the event will be able to see the winner Jonathan Graham at the Latin Lounge on Post Office Ave. Southport very soon and at the 2007 Southport Christmas Lights Switch On.

Clipper 07-08 Round the World Yacht Race

THE Clipper 07-08 Round the World Yacht Race fleet has arrived in Liverpool on Saturday, 8 September 2007.

The fleet and will be docked in the Albert Dock until the start of the race on Sunday, 16 September 2007 for their epic voyage from the Mersey around the world and back again.

We wish the teams all the best and we look forward to seeing them off.... This race will also have 2 new clippers to be named later this week.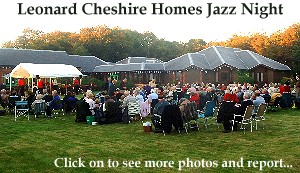 --- MORE NEWS REPORTS BELOW ---
Court raps 'draconian' train firm
North West mums put food quality at the top of their shopping list
All-night vigil
CHARITY CELEBRATES LIVERPOOL BUILDING SUCCESS
PDSA falls victim to donation theft in North West
Southport International Street Market September 2007
Search For A Star North West Area Final 2007 Photos
LIVERPOOL City Council is inviting bids for up to £4 million in grants for voluntary and community groups. The
Celebration at Neonatal Unit as baby reaches 100 days old
Liverpool's liner landing stage
Southport opens its doors to hearing queries
Vue
Film Showing
Times
2012 Design Competition Launched for UK Schools
HENRY BLOFELD - 'The Voice Of Cricket'
FRC GROUP CROWNED REGIONAL WINNER IN 2007 EDGE AWARDS
Family Wanted – Liverpool
LRD publishes employment rights guide in Polish
Liverpool is Supporting People well
Craven Minor Junior Football League
Going Green is the New Black
Letters to Editor:- "Why were the trains disrupted?"
British Red Cross Seek Lancashire Loop Cyclists
NEWTON WILLOWS PENSIONER CELEBRATES 73rd BIRTHDAY WITH 10 MILE WALK FOR CHARITY
HALF OF UK SME EMPLOYEES ARE IN THE WRONG CAR
Countrywide Competition Calls on Choirs!
CAMRA's Good Beer Guide celebrates its 35th anniversary
08 community funding unveiled
CAMRA's Beer Festival 2007
PDSA warns against deadly rabbit virus
Rhys Jones Funeral
Female resignations hit new high despite rapid promotion and bonus payouts
Leonard Cheshire Homes Jazz Night
TREASURY WAITS VULTURE-LIKE FOR FIRST BABY BOOMER GENERATION TO POP ITS CLOGS
THE RISE OF GENERATION LIBERATI AND THE MID-LIFE RELEASE
Society: Can young people change it for the better?
2007 Southport Airshow Ready For Take Off
DRIVING MUM CRAZY
Millions won't even walk 1000m
LOCAL HEROES WIN NATIONWIDE AWARDS
24 Hour Yacht Race 07
JO Allott, the local area fundraiser for Merseyside is appealing to people to join her in a sponsored walk up
SPEED CUT FOR BOY RACERS
Get into the routine of saving lives
HUNT IS ON FOR THE BEST SHAKERS IN THE CITY
BRITISH PARENTS IN DESPERATE NEED FOR SLEEP SCHOOLING
1 MILLION DIE BY SUICIDE
'TRADE INS' ARE BECOMING 'TRADE OUTS'
The Bishop of Liverpool wishes to appoint an
RISING interest rates are proving to be good news for the new generation of buy to let homeowners as they scoop
83 year old man wounded in St Helens
~HAPPY BIRTHDAY~
If you have someone you want to say happy birthday to, for free,
then use the email address below to send us the names
you want us say happy birthday to, and/or a photograph.
Email us today!