THE 2007 British Musical Fireworks Championships where held in the Kings Gardens, Southport, Merseyside, over the 5 October 2007 to the 7 October 2007.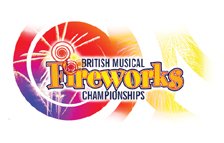 The event this year (2007) attract over 10,000 spectators each evening and uses up to 1/2 tonne of fireworks and shells that reached heights of over 600ft. The event was short listed for The Mersey Partnership Annual Tourism Award of "Best Tourism Experience 2006/07", so it was no wonder that contestants from all over the UK begging to enter. In fact, this year, the event organisers, Sefton MBC, had to make a list of 20 British fireworks companies who all wanted to take part in the championships. To pick who would be entered, a ballot was drawn up and the six team names picked. These names where then declared earlier on in the year.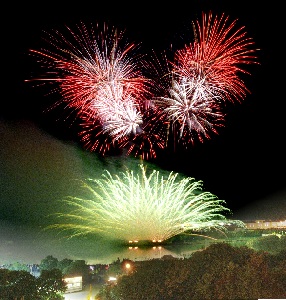 This years amazing championship had a tremendous standard that was upheld over the three days, with two displays each evening lasting sixteen to eighteen minutes, fired to a musical theme. Each competitor, as normal, selected a unique musical programme, which was then played at the venue, so that the fireworks could be synchronised...
To find out more about what happened, please see our report we ran last week by clicking here.

We can now release the names of this years winners of the 2007 BMFC as the following:-

First place was awarded to local Kent based company Phoenix Fireworks Ltd. from Wrotham.

Second place went to Pyromania Displays Ltd, with their stunning display.

A close third place was awarded to Festival Fireworks Ltd.
"It's a great privilege to have had out wits pitted against some of the best companies in the country and to have come out of the championships as the top pyromusical fireworks display company in Britain

Of all the fireworks competitions in the UK, there are only two that matter and this is one of them" said Ken Fifield, Director of Sales & Marketing at Phoenix Fireworks Ltd.
"We used music that really suited fireworks and gave great scope to do some advanced computer sequences that wowed the crowd.

The venue at Southport has a lake in front of it where the judges sit, so we used fans of silver comets springing out of the lakeside casting huge glittering reflections..." said Alex Selby Phoenix's chief designer.