Rocking Asia Official Opening Night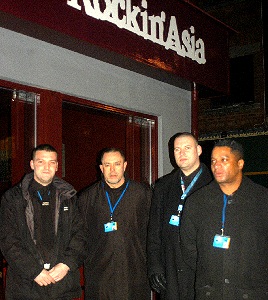 SOUTHPORT'S has a new and very exciting night spot, called "Rockin' Asia" on Waverly Street. The official opening night was on Friday 7 December 2007 and a DJ lead the celebrations with a fantastic mix of dance music.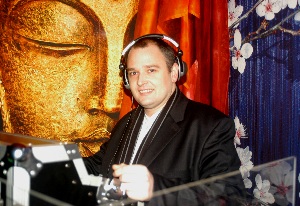 The club is amazingly decorated and has a stunning portrait of a local Southport girl on its staircase which leads up to an upper floor. This level can be used for private parties. Throughout the lower and upper bar, the wallpaper is amazing. It is a well thought out montage of pictures and colours, which wraps seamlessly around the building. The layout of the floors is well planned and produce a good atmosphere for socialising or hiding away, depending on how you feel.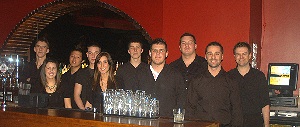 The venue's ground floor bar is large enough to get served, yet it does not dominate or distract the eye from the rest of the room. The bar upstairs also blends in well. A raised decking lets people drink outside and smoke. All in all, it is a very stylish bar and a very much needed addition to the town. In recent years there has been a huge slump in the night life of Southport and this is hoped to be the start of a revival.
Click
here
to see are more photographs of this rocking official opening night.
WANTED:- Michael & Peter Moogan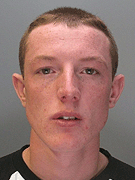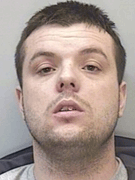 MERSEYSIDE Police are carrying out an investigation into the supply and possession of firearms and drugs and would like to speak to two men in connection with their inquiries. Police would like to speak to Michael Ian James Moogan, 19 years, and Peter John Anthony Moogan, age 25 years, who come from the Kirkby area and are known to frequent the Huyton and Kirkby areas. Michael Moogan is described as white, 19 years, 5ft 9in tall, with short ginger hair and a pale complexion. Peter Moogan is described as white, 25 years, 5ft 10in tall, heavy build, with short dark brown hair. Anyone who has any information about the whereabouts of Michael or Peter Moogan can contact Crimestoppers, anonymously, on 0800 555 111.