'Distant Shore' Southport's first fully independent feature film!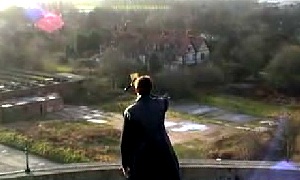 DISTANT Shore is the first fully independent feature film to come out of Southport, Merseyside, it has a totally original screenplay written and adapted by Southport's Tim Johnson. Movie maker Tim has spent the last five years filming Distant Shore without any funding at all.

The plot is set in the future. All you know is that it is in the North England and the viewer is not told the year. Nathan and Charlotte live a simple existence in a beachfront shack. Nathan returns from scavenging to find Charlotte missing. An injured stranger tells him a gang have snatched Charlotte and travelled inland. Alone, and unprepared, Nathan sets out to rescue her from the gang.

Film Trailers:- Trailer 1. Trailer 2.

Distant Shore is a landmark for all independent film making throughout the UK, this film sets the benchmark standard for all future independent films makers, because Tim has created this masterpiece by using only a handheld home
camcorder with amazing results.

Distant Shore:- Premiere

Tuesday 5 February 2008 to Wednesday 6 February 2008 from 7.30pm at the Southport Arts Centre, with tickets £2.50 each

Cert 18 tbc

For more information Sefton Arts website.
CCTV images of Hoax caller!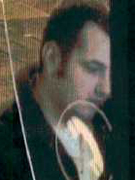 CCTV images have been issued to the media by Merseyside Police of a man they would like to speak to in connection with a hoax call to Merseyside Fire and Rescue.

Just before 2:00am on Saturday, 5 January 2008, the emergency services received a call claiming a building was on fire on Westfield Street in town centre.
Two fire engines attended and the call was subsequently found to be a hoax. This put lives at risk and wasted emergency services time and resources.

The CCTV shows a man, who police believe, will be able to help them with their inquiries, in relation to the incident, and they are urging him to come forward and contact the police.

Anyone who witnessed the incident or has information is asked to contact Crimestoppers on 0800 555 111 or the Neighbourhood Action Team on 0151 777 6050.