Liverpool ONE, Opening of Phase 2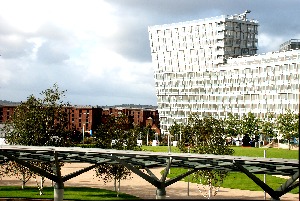 AT 12 o'clock on Wednesday, 1 October 2008, HRH, The Princess Royal officially opened Phase 2, the final stage of Liverpool ONE, a major redevelopment at the heart of Liverpool. Although the throngs, which greeted Phase 1, were not in evidence, considering the diabolical weather, with its blustery wind and torrential showers, the ceremony was nevertheless well attended. Her Royal Highness, the Duke of Westminster (Grosvenor Estates), The Lord Mayor of Liverpool and other dignitaries were greeted by a fanfare on Sugarhouse Steps. Her Royal Highness then unveiled a commemorative plaque and walked around the new areas, where she was introduced to some of the people involved in the construction of the area or who work there, before retiring into the commodious marquee.

Throughout the day street entertainers, including three very realistic gorillas, stilt walkers, swans and flamingos, and jugglers and fire jugglers, helped add to the jollity and spectacle of the occasion. Music was much in evidence as excellent bands and artists performed throughout the day, serving a mix from jazz to samba and pop through to classical music, mainly from a stage beside the newly reopened 5 acre Chavasse Park; unfortunately often to much depleted audiences because of the inclement weather. Nevertheless, Chavasse Park promises to be a highly desirable location for outdoor respite from the offices or from shopping, when folk have savoured all the interesting emporia that surround it. Another hot spot on Wednesday was the all day fashion shows staged in Paradise Street, including a stint by Liverpool F.C. These displays were well patronised throughout. Beside Chavasse Park, opened to the public that day were the spanking new 14 screen Odeon and the extremely innovative Leisure Terrace, which has specially designed airfoils to mitigate against wayward winds from off the river. On this terrace are a series of restaurants and bars which, whilst attractive inside, will allow pleasant al fresco moments when the weather is more conducive. They add to the total of splendid dining and imbibing establishments, which already exist in our city, affording great choice.

The day was rounded off in spectacular fashion by a firework display from the rooftops. Sadly, part of the display, from a boat on the river, had to be cancelled due to adverse weather conditions, but the show was still appreciated by those who stayed to watch.

We now have an 'open all areas' and, as the arcade Gateway between Church Street and Phase 1 areas is now available, through a series of intriguing passages, just begging to be explored, the public can have speedy access from city centre to the Albert Dock and other maritime areas. The whole of the area is truly traffic free because all deliveries and collections are made by a network of roads which pass beneath the complex, providing all service access. New car parks, which are reasonably priced and accessible, provide over 2,000 car spaces and a new bus depot adjacent to the complex means quick access to the shops. Liverpool One is fairly handy for Merseyrail Travellers and for Lime Street main line station and, of course, to the famous Liverpool Ferries. There are still shops waiting to open and next year will see the residential complex, One Park West, will be completed. Also 2 new hotels will open their doors in the near future, to add to the wide range of quality accommodation already available in the region.

Liverpool is looking great! City Leader, Cllr Warren Bradley commented that Liverpool has regained its belief in itself. Joanne Jennings, Chief Executive of Liverpool ONE, says:- "I think that when somebody writes the history of this phase of the city's development, the question will not be 'why did they do all this' as much as ' what on earth took them so long to get started? Both of these people are among the many who have shown faith and commitment to an idea and worked tremendously hard to make it happen. Grosvenor Estates have pulled the rabbit out of the hat by getting this completed within the Capital of Culture year, ahead of schedule. They are also to be congratulated for using different architects to produce highly individual buildings, in order to escape from the ersatz mall, so common around Britain today and so producing an environment in keeping with our great architectural heritage and offering a shopping experience par excellence. The whole region is buzzing, Liverpudlians remain upbeat and we have a city to be proud of once again. If you haven't already ventured down town; just come and experience it for yourselves!!"

Related reports:- To see our full written report, video and photographic coverage of the opening of Phase 1, click here.
| | |
| --- | --- |
| | See video coverage of the Opening with exclusive interview and some other exclusive footage! Click here to watch... |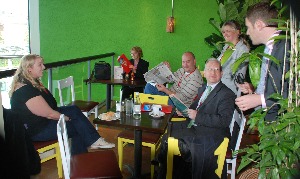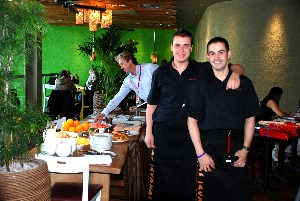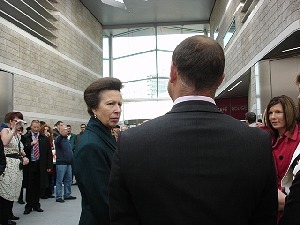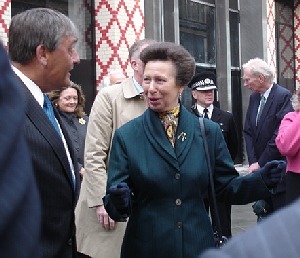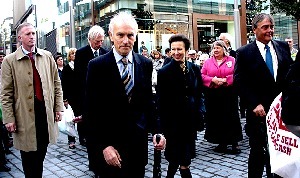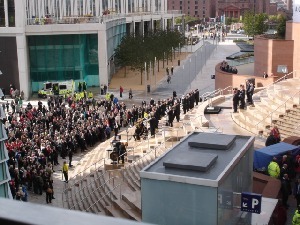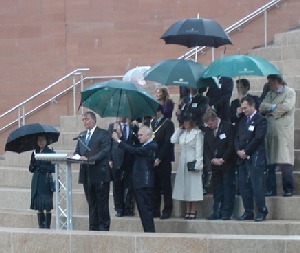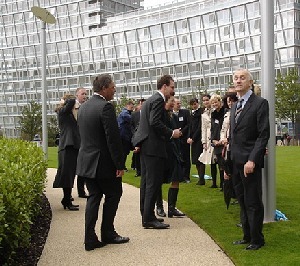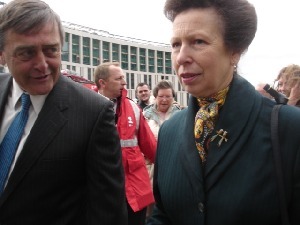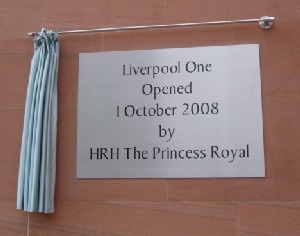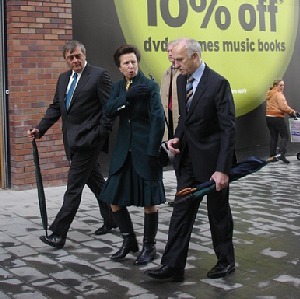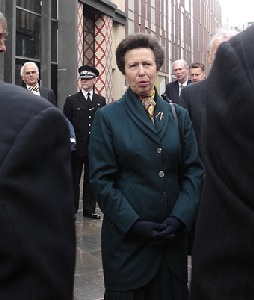 Page 1 of 14