CD Review:- "The Lancashire Hotpots - Pot Sounds"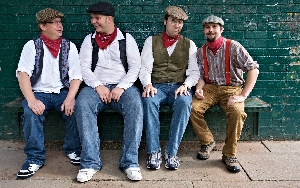 WELL we must have been potty to review this one... Just as the nationally successful 1st album, with the tracks like "Chippy Tea" and "He's Turned Emo" on, the latest by the Lancashire Hotpots is just as funny and as politically incorrect as ever. They are very similar to the Mac Ladds, but cleaner and not as rocky. This type of music is nothing new, even Billy Connelly does it... Just like Spike Milligan's 'Monty Python' style of humour, this is still a fantastic blend of northern humour and wit. The lads have done us Northerners proud with their comical folk view of 21st Century Life. The bands observations and descriptions at first are surprising as they ring true to most people who hear them. For example, "Ikea" will bring a huge smile to most people's faces, who have ventured into that type of store.... It does remind us of Katie 'Brand's Big Ass Show', where they had Ikea as Nonia, so that adds even more smiles. "Uncle Bernard" will bring a smile to anyone born in the late 70's, early 80's who has kids. The tale also reminds me of the radio show called 'Bradshaw's'. The best, that will appeal to anyone over 18 is the political comment about Britons binge drinking society and the Olympics, called "The Beer Olympics". The only one we feel lets it down is a song called "Lets Go To The Indie Disco". The release date for this album is 3 November 2008 via Townsend Records.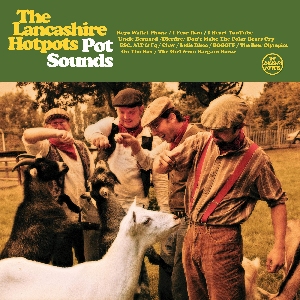 The only one we feel lets it down is a song called Lets Go To The Indie Disco The release date for this album is out on 3 November 2008 via Townsend Records. You can purchase the album from:- townsend-records.co.uk. The bands music is also on myspace.com/thelancashirehotpots.

If you want to see this band perform live, the band will be on tour at the Liverpool Philharmonic on 29 October 2008. For tickets for the Liverpool show, call:- 0151 709 3789.
THIS YEARS SHOW WILL BE A BLAST!

OVER nine thousand people attended last year's Bonfire and Grand Firework Display in Victoria Park in Southport, but this year, on 1 November 2008, the organisers, Southport and Hesketh Round Table would like every one who came last year to bring a friend. "We had 100% positive feedback from last year's charity display and we hope that this will continue to be the case. We have booked good weather, so bring your friends and help us raise lots of cash for the Queenscourt Hospice and the North West Air Ambulance. This year's display will again be provided by Northumberland based pyrotechnic team Reaction Fireworks, who are the 2005 British Championship winners. They will put on a dazzling 25 minute display set to music... We also have 27 rides for all ages, thanks to Silcocks and lots more! Do not worry though about huge crowds blocking the views as there is lots of room on the field. As we expect many people, we suggest you arrive early... Doors open at 5pm and the event will close at 10pm. The bonfire will be lit at 6:30pm and the display will start at 8pm. Food is available in the park, but please note that we do not have a bar! This is a family event and we aim to please all ages!" said a member of the Southport & Hesketh Round Table.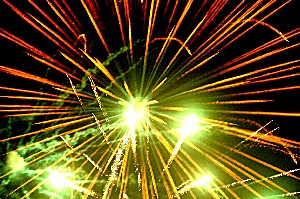 Admission is only £6 for adults and £3 Young persons aged 5 to 14 years. Please bring proof of age... Under 5's are FREE!
For more information please go to the Southport and Hesketh Round Table website:- www.shrt.org.uk.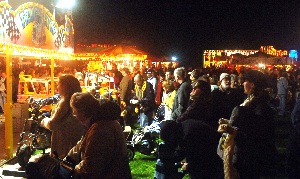 To see what last years event looked like, please click here.