The Show Was A Blast!!!

THE Southport, Hesketh Round Table Bonfire and Fireworks Display, was held on Saturday 3 November 2007. The event was a blaze of colour and light, both in the sky and on the ground.

The event started at 6:30pm, with the lighting of a massive bonfire that warmed up a cold Victoria Park. Shortly after the fairground opened, with lots of side shows, food and even a BBQ…. Also on the park was Dune FM's Roadshow….

The event was organized by the Roundtable to raise cash for Queenscourt Hospice, who will certainly appreciate all the efforts of the volunteer groups, whose efforts attracted visitors from as far as Skem to the event.

Around 8pm, the sky was blasted with hundreds of fireworks, which light up the huge crowd below, as music beautifully timed to the fireworks boomed out.

Well done to all the organizers and to the event sponsors for putting on such a dazzling event.

We look forward to seeing what happens next year!

Assault Church Street, Liverpool Appeal

MERSEYSIDE

Police would like to speak to this man, pictured here from footage off a CCTV camera. The a man they would like to speak to in connection with the assault of a woman on Church Street in Liverpool city centre on Sunday, 15 July 2007 at around 1.20am.

What is believed to be an unprovoked assault resulted in a woman being treated in hospital for facial injuries, a broken collar bone and extensive bruising and swelling.

Police are anxious to speak to the man shown on CCTV, who they believe may be able to help them with their enquiries.

Anyone with information in connection with this incident and anyone who recognises the man shown on CCTV are asked to contact Merseyside Police on 0151 777 4067 or Crimestoppers anonymously on 0800 555 111.

Merseyside Police Authority Open Meeting

THE Merseyside Police Authority is holding an open meeting in Southport's Holy Trinity Parish Church Centre, on Hoghton Street. This meeting will cover all types of policing matters in the Sefton area, with focus on the Southport Town Centre.

This is your chance to talk to the Police Officers who cover your community and the Police Authority members about issues affecting you and your community.

The event starts on Thursday 8 November 2007at 7:30pm and is open to all.

DID you know that if you are internet ready on your mobile phone you can now view this site on the move?

Also check out our shop for lots of photos you can send to your mobile phone! To see the shop please click here now...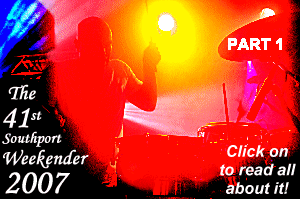 --- MORE NEWS REPORTS BELOW ---
Local Mum, Alex Curran, Mixes Up The Sweet Smell Of Success...
1ST EVER USER-GENERATED 'NERD' MOVIE STARTS SHOOTING IN THE UK
Got a cough that won't go away? Then get checked out
Presentation marks completion of Rainhill station works
People place honesty and integrity as the foremost characteristic of a real life hero.
Albert Square is
"dream community"
Farmaggedon Halloween 2007 Coverage...
IT skills most lacking amongst voluntary healthcare employees
Never too late to change habits of a lifetime
Men and women agree…..bacon is tops for sandwich fillings
DRAGONS' DEN STAR TO JOIN BUSINESS LINK AT REGIONAL EVENT
BUSINESSES WILL FACE HEALTH AND SAFETY SCRUTINY UNDER NEW DRIVING RULES
Senior executives struggle to juggle as priorities compete for attention
MPs in the North West to be asked to take action on child poverty
Vue
Film Showing
Times
New Survey highlights burden of disease
LIVERPOOL SCHOOLS TAKE UP INVESTMENT CHALLENGE
Building a brighter future for Knowsley's Past
Hands off our school computers
City Leaders' Business Breakfast
UK'S BIGGEST HEALTH UNION CALLS FOR NHS CLEANER RECRUITMENT TARGETS
BBC INNOVATION LABS 3 KICKS OFF IN THE NORTHWEST
FATAL FRIDAY PHENOMENON
DB's Halloween Night
ARE YOU RELOCATING DOWN SOUTH?  HOUSE FOR SALE £425,000
SOUTHPORT MUSICIANS GET 1ST ALBUM DEAL
Toxteth Library gets lotto cash
Ropewalks Regeneration to be Stepped Up
Liverpool Music Week & MySpace Join Forces To Give You The Chance To Perform
Halloween at the Latin Lounge
Minister goes back to school to sample the new Society, Health and Development (SHD) Diploma
Over 50s: Eco-Cynics, Most think government is
'capitalising on concerns'
City Joins Euro Road Safety Drive
The 41st Southport Weekender Part 1
Merseyside's judiciary for all
Photographic Coverage of the S.H.R.T. Bonfire and Fireworks Display!
Unnecessary delay to customers' Mail
~HAPPY BIRTHDAY~
Happy Birthday from all the crew at the Southport Weekender to Tony Humphries... Happy 50th Birthday!
If you have someone you want to say happy birthday to, for free,
then use the email address below to send us the names
you want us say happy birthday to, and/or a photograph.
Email us today!