Press Launch of Liverpool Fashion Week 2009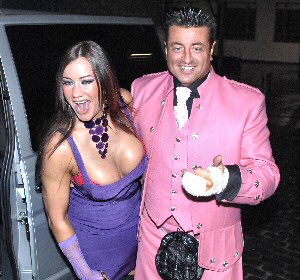 WHAT a night! It was a stunning start to Liverpool Fashion Week on Thursday, 26 February 2009, at the very classy Chaya night-club bar in heart of Liverpool. The event had a massive press attendance and lots of well known names paid a visit, and yes, we had been invited.
The fashion week starts on the 9 March 2009 and runs to the 13 March 2009. It needs your support! We all know on Merseyside that we have style, so lets show the world that Liverpool is more than just cheep clothing and trainers.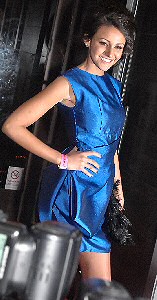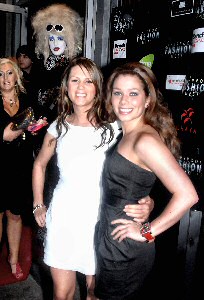 The event, if the press launch was anything to go by, will provide Liverpool with another massive boost and also keeps Liverpool at the centre of Culture for the UK.
Highlights over the fashion week will include the North West Designer show at the Adelphi Hotel, hosted by ex-Hollyoaks stars Matt Littler(Max) and Darren Jeffries (O.B.). Also, international model Caprice is unveiling her new range of lingerie, and DJ'ing in the interval... Not forgetting the lads from Hollyoaks, Gerard McCarthy (Kris Fisher) and Kent Riley (Zac Ramsey). Then you have gorgeous model, Amanda Harrington and Radio One DJ Tim Westwood hosting the new designers show at Liverpool University. In addition numerous events in Liverpool ONE; including fashion shows, with Britain's Got Talent winner, George Sampson... Then we have the big finale called:- 'Scouse in The City'. At that event you will see Atomic Kitten, Natasha Hamilton, So Solid Crew's Harvey and celebrity stylist Julian Bennett. Also a big bash party is to be held at iconic club, Nation, where John Legend is hosting along with Alphabeat and Tim Westwood and John Kelly on the decks. A night not to be missed...

So... lads and lasses, keep your eyes open all around Liverpool as we know a huge amount of big names will be in town, and most are being kept under wraps!
For more information go to:- liverpoolfashionweek.me.uk.
CAN YOU HELP US?
WE are in the process of adding a news service and e would like your help. Please fill in our survey by clicking here. Thank you...