Amazing Fashion Week A Huge Success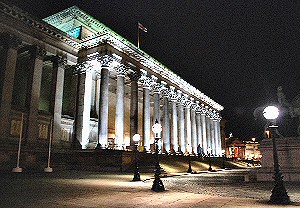 LIVERPOOL Fashion week was a fantastic event and got lots of national and regional media coverage. Most of the events had big name celebrity appearances, like top model Sophie Anderton. One of the most well known names was Caprice Valerie Bourret, who on 10 March 2009 was at The Adelphi Hotel, in Liverpool city centre, exhibiting here her ravishing lingerie designs along with many other designers. Coronation Street's Michelle Keegan was on the front row with her boyfriend. On the night we gained an exclusive audio interview with Caprice, that you can play by going to last weeks report by clicking on on here. Also joining her on stage was Julian Bennett (from Queer Eye for the Straight Guy), making the nights event full of humour. After the event Caprice became a DJ at Club H. Through out the week other events ran during the day in Liverpool One shopping complex. On Wednesday night not one, but two amazing shows took place. One was held at the Adelphi Hotel, the other was at St Gorges where The Claire House Charity Fashion Show was held. The St Gorges Hall show was all run by students from LIPA. After the event we got a special audio interview with the Claire House Charity representative, that will be added with the video footage on Southport.TV later this week. The week was rounded off on Friday, 13 March 2009, with an amazing event held in the dazzling surroundings of the Liverpool's Olympia in front of 800 guests. The star studded bash called:- "Scouse In The City" On the night Amy Winehouse's god daughter and child prodigy Dionne Bromfield preformed. Also lots of other big names took to the catwalk at this prestigious charity gala fashion show. If you can work out the names of all the celebrity we snapped, then please do email them to us as we lost count. Well done to the organisers of the event for helping to show that Liverpool is more than just shell suits and cheep trackys. Keep any eye on liverpoolfashionweek.me.uk to see what they have planned for 2010! Also if you want to see our footage and also have hear our interviews, keep an eye on here and also on Southport.TV for our update notice later this week!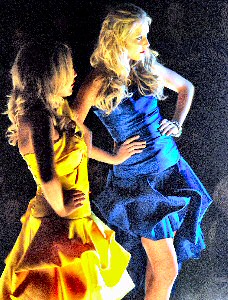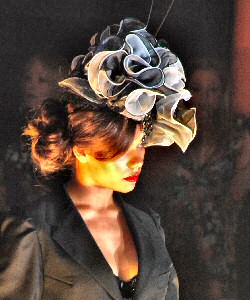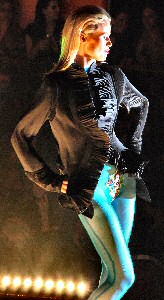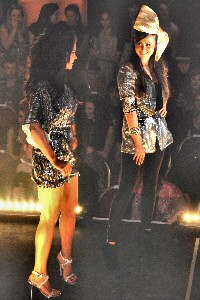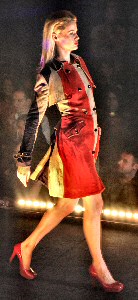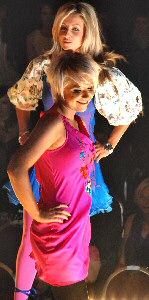 If you like the photos, please order them and do not copy them. Keep this site online... Click here to find out out you can get you copy of these photos...