THE LORD MAYOR OF LIVERPOOL OFFICIALLY OPENS THE BUGWORLD EXPERIENCE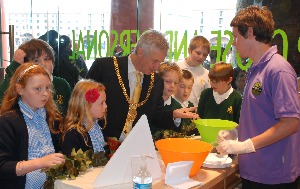 THE BugWorld Experience officially opened its doors in Liverpool's Albert Dock today with help from the Lord Mayor of Liverpool and pupils from St Paul's Junior School in West Derby.
This exciting attraction was officially opened by the Lord Mayor of Liverpool, Councillor Mike Storey CBE on Thursday, 9 July 2009. The event was also the first official outing for the first ever Young Lord Mayor of Liverpool, Emily Heeney. Pupils from St Paul's Junior School also joined the VIP guests and were presented with a cheque for £1,000 after winning the 'Design a Bug' competition.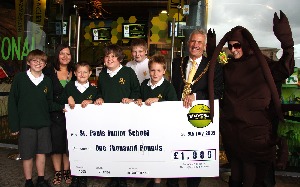 In celebration of this great addition to Liverpool's waterfront, the BugWorld Experience hosted a family fun day on Saturday, 11 July 2009 at the Albert Dock.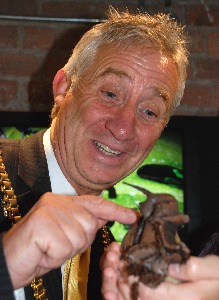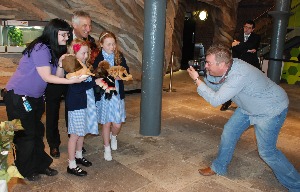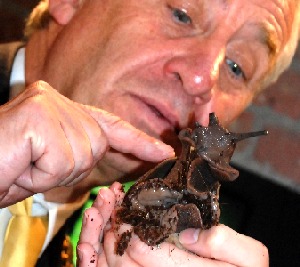 See our video on the next page of this report, with for lots more photographs as well. For more information though about Bug World, do not forget to go to the Bug World's official website.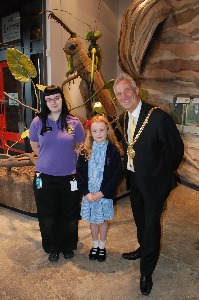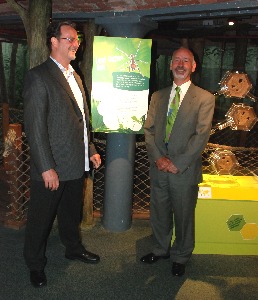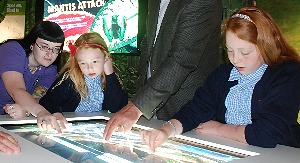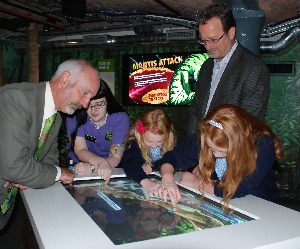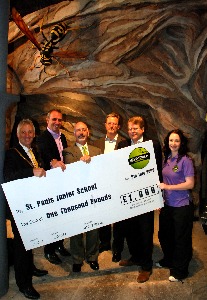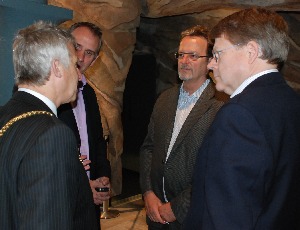 If you like the photos, please order them and do not copy them. Help to keep this site online. Click here to find out out you can get you copy of these photos.