The Southport Air Show 2009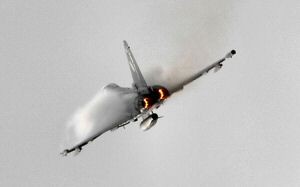 THE 17th Southport Air Show was the last major public air show in the UK of 2009 and what a fantastic end to this years aviation displays.
Despite low cloud cover, nearly all the aircraft flew, but the effect of the economic climate and the UK's military commitments, sadly resulted in greatly reduced ground displays, which was very noticeable on the ground. Having said that, record numbers of the public flocked to the resort to see the air show. It was estimated that 100,00 people had packed out the beach over Saturday, 26 September and Sunday, 27 September 2009. What was also a joy to see was the return of the Vulcan Bomber, on the Sunday. Other highlights included the Eurofighter Typhoon, The Red Arrows and then you could not forget the fantastic and brave Aero Superbatics Wing Walkers who are still the world's only formation wing walking team. Interestingly this was the last time you will see them as Team Guinot, as their sponsorship runs out this year. So if you are interested in sponsoring the team go to aerosuperbatics.com.
Other welcome additions to this years show included demonstrations of Paramotors, thanks to the Flyschool, from the 'Leisure Lakes' near Southport. Also light aircraft were on display as well as Microlights, thanks to the West Lancashire Microlight School (WLMS), based just outside Hightown near Formby.
On a small scale, starting off the event and ending the event, was a stunning model aircraft display run by Southport Model Aero Club (SMAC) and some Liverpool model aircraft clubs.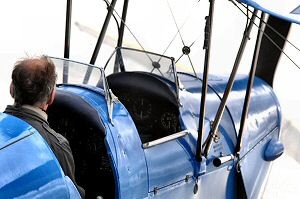 Congratulations to all involved. We hope this display will continue to build for years to come…

Click on here to see more photographs taken at this event.