Halloween Eve with Musical Fireworks!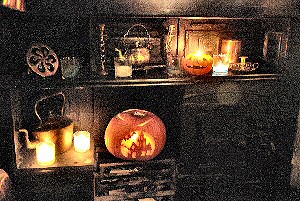 ON Friday, 30 October 2009, the Ship Inn, on Rosemary Lane, Haskayne put on a fantastic event to raise lots of cash for Clairhouse. The pub was taken over by families, who where entertained by a fantastic host Charli Rowe, who kept both children and parents entertained with ghoulish games. Other adults also had fun at the bar, with food and music provided by local DJ Andy Johnson. The highlight on the night was a free firework display by MDL Fireworks that lit up the sky to music. Also thanks had to go to the Army, who did some interesting decoration… With the fancy dress, good food and lots of things to do, the atmosphere was extremely friendly and fun. Despite the threat of rain and the wind, the show ran to on time and was a safe and massive successful event.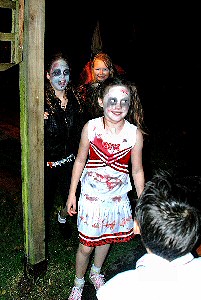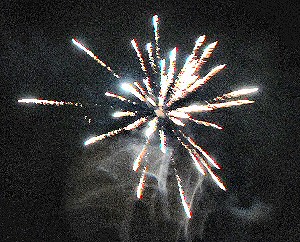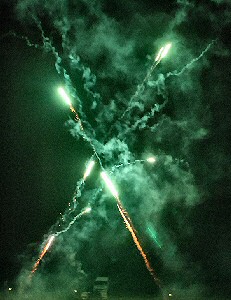 For now please enjoy our photographic coverage by clicking on here. Our video highlights of the show will be on Sothport.TV next week. Well don't to all involved! We will let you know how much was raised next week issue of Southport & Mersey Reporter.
Liverpool Christmas Market 2009
THIS December sees the Christmas shopping period move into full swing, and with it, the return of the Liverpool Christmas Market.

The event is now in its fifth year and has relocated to Lord Street, Paradise Street and Whitechapel, boasting the festive spirit in the heart of the city. The market will open on Friday, 4 December 2009 and will be serving visitors and residents alike until Monday, 21 December 2009.

The stallholders will bring a variety of festive arts and crafts, decorations and jewellery to accompany the ever popular delights of a Continental Christmas with the licensed bar selling Glühwein, German beers and other seasonal specialities such as bratwurst and crepes.
IllumiNESS see the garden in a different light
A Flagship - Year of the Environment Event 2009 will be held at Ness Botanic Gardens, Ness, Neston, Cheshire CH64 4AY from Satrday 5 December 209 to Sunday 13 December 2009. The event will run from 5.30pm to 9.30pm. This will be an illuminating event for all the family and one not to be missed! The Botanic Gardens will be uniquely illuminated using solar powered lights and bio-fuelled generators, with things like:-

• Superb lighting displays
• Stunning audio visual water features
• Can you conquer the 'Solar Maze' ?
• and much more…

All combined with a seasonal Christmas market 'Made in Cheshire', Wirral Food Festival produce and traditional refreshments.

For further details call the advanced booking hotline:- 0845 241 7868. Book early to avoid disappointment.

Advanced ticket prices from:- Adults £12, Concessions £10, Child £8, Family (2+3) £38, Under 3yrs FREE

See illuminess.org.uk for more information.