Joanne Harris In Formby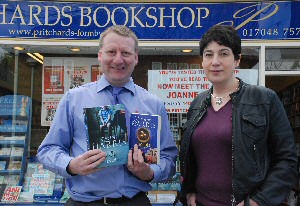 JOANNE Harris was in Formby to promote her latest book the Blue Eyed Boy. The event, held in Formby Pool, was organised by Prichards Book Shop on Brows Lane and was supported by The Chocolate Cellar, who gave out samples of chocolate. For those of you who do not know who Joanne Harris is, she is a very highly respected author, who has focused on many aspects of the industry. She published her first book in 1989, entitled The Evil Seed. Yet it was her third book that was to prove the lucky one for her. She catapulted ahead with her novel, titled Chocolate that was to reach number 1 in the Sunday Times newspaper's bestseller list. The book was shortlisted for the 1999 Whitbread Novel of the Year Award and the movie rights were sold to Miramax Pictures. Up to that point her books had a very dark nature, so it was a surprise for many when, in 2007, she published her first book for children and young adults called Runemarks. The rest is history, and this year she unveiled a book that is again set to hit the best seller lists worldwide, called the Blue Eyed Boy. This book is a thriller which makes creative use of all the multiple personalities, disguises and mind games that are offered by playing out a life on the internet. This is a very well thought out book and vey up-to-date with modern life. A dark but fun read that will please many adults. Before the book-signing, Joanne Harris was met by a select few, including ourselves and a member of crew of the TV series, Shameless. She is a very friendly and interesting person to talk to and her enthusiasm makes you want to ask so many questions that you forget the questions you had planned to ask. Sadly, we did not have a lot of time, but all of us are very pleased she took the time to talk to us and what an enlightening and refreshing experience it was. We are adding a short exclusive video interview with Joanne Harris, very soon on our Southport.TV website, so keep an eye on the site. The book signing was also highly successful, with a steady flow of people of all ages joining the queue. To get a copy of the book, go to Pritchard's Bookshop, 54 Brows Lane, Formby, or log onto their website at:- pritchards-formby.co.uk. You can also go to any other good book shop, worldwide. You will not be disappointed with this novel.
To see more pictures from this event, click on here now!
GET OUR DAILY NEWS EMAIL

KEEP up-to-date with our daily news email service. We are slowly getting to the end of our Beta Test of our new news service on Formby-Reporter.com. So if you have not signed up, do so now. If you have already subscribed and not getting emails, remember to click on your confirmation email. So if you did not get one, email us today via:- news24@southportreporter.com and we will resend it to you!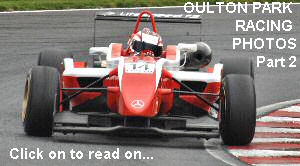 --- MORE NEWS REPORTS BELOW ---
Southport Lifeboat Collections
QUICK THINKING OFFICERS SAVE RESIDENTS FROM FIRE
Birkenhead Soldier commended
Joanne Harris In Formby Photographs
WITNESS APPEAL - ARSON, PG COACHES, SPENCER LANE, WADDICAR
Ofcom - Measures to Tackle Online Copyright Infringement
Late Payments sill a major cause for concern for Northern SMEs
A grand day out for Sundowns
Winners at the Latin Lounge, Southport
OULTON PARK RACING PHOTOGRAPHS - PART 2
HIPS THE HOT TOPIC AT HOSPITAL EVENT
POLICE PUPPIES SETTING AN EXAMPLE FOR RESPONSIBLE DOG OWNERSHIP
Northern housing crisis to intensify
SERIOUS RTC MERSEY ROAD, CROSBY
Hayley is a very surprising contestant!
15% first quarter passenger growth for JLA
THE LANGUAGE OF LOVE
"What's the forecast like for today?"
JLA says 'Buon Giorno' to Ryanair's newest Italian flight
Fatal Collision - Coastal Road, Birkdale
GUIDE DOGS FOR THE BLIND ASSOCIATION CALENDER
WITNESS APPEALS - ROBBERY INCIDENTS, WEST DERBY
Pedal it Pink returns to Liverpool
New Golf Event 'Tee's Up' in the North West
BUSINESS FOR SALE

SOUTHPORT'S small, yet well known Shamrock Sandwich Shop on Hill Street, Southport (PR90NW) is now up for sale. The business has a good regular clientele, making it an ideal business opportunity. Call:- 01704 501 769 for more information.
| | | | |
| --- | --- | --- | --- |
| This weeks news in pictures | | | |
...HAPPY BIRTHDAY...

If you have someone you want to say happy birthday to, for free,
then use the email address below to send us the names
you want us say happy birthday to, and/or a photograph.
Email us today!