QUAD OFFICERS TAKE TO LIVERPOOL SOUTH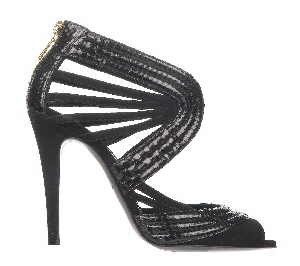 FOLLOWING on from our report Liverpool ONE about Spring/Summer trends called:- "2010 Fashion Briefing", we asked for questions from you all and then we them to Kirsty Doyle... Sadly due to an error, we could not get this story online last week, but this is her reply...
If you do not know who she is, Kirsty is an independent women's wear and lingerie designer with her very own her flagship store in Liverpool ONE.
Kirsty is well known for her blending of tailored and architecturally influences to produce high quality garments and open views on fashion, so this is what she had to say...

1. What is this yearís main fabric to look out for?

"I think silks and chiffons are key fabrics to look out for due to the romantic trends coming through. However an unusual fabric for ss10 is leather with high street versions of the catwalk pieces leather is now softer and more easier to wear in a warmer climate."

2. With internet sales going up and up, do you think that it is still important to go to the local shop as well?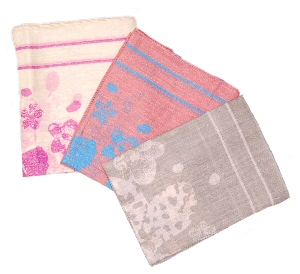 "The internet is definitely a great way to shop for clothes and for emerging designers like myself itís a great platform to show my collections and develop relationships with customers but for me actually going to shops is still hugely important. The majority of shoppers go into stores for the social experience, particularly in Liverpool and one to one customer service that you donít always get from online retailing, for examples, we do a lot of bespoke fittings for our in-store customers. I think as long as customers are being offered fabulous service, they will continue to shop locally too."



3. Who do you think will be this yearís biggest seller of clothing?

"Topshop are doing phenomenal at the moment with their links to new designers getting stronger and their shows at London fashion week making them the go to shop for fashion forward trends."

4. What type of night club outfits and colours would you recommend?

"I always think layering is quite good for night time outfits as you go from restaurant to bar to club you need a neat cut leather jacket to put on as you go out in the cold."

5. What fashion accessorises will be a must have?

"I love the new Lara Bohinc shoes, we have just had some delivered to the store! I think her accessories too are investment pieces that you will keep forever."



6. What is Kirsty Doyle's view on Liverpool's aim at being the fashion setter for the UK?

"I think each city has its own style and Liverpool is no different, Liverpool girls and boys are proud of their style and display it with such gusto that other cities take note."

7. With cash being tight, do you think high end cloths will become more mixed with low end names?

"I think now is the time to freshen up the wardrobe with high street and some luxury if you can afford it. But work them into a wardrobe of pieces you already have to update you look rather than over haul it."

8. Any tips for any students looking to going into fashion?

"Remain focused on what you want to achieve and keep going, there is nothing you cant do if you have confidence and passion in what you do!"

We would like to thank Liverpool One and the Hilton Liverpool for their help. To find out more about Liverpool one why not visit Kirsty-Doyle.com or go to LiverpoolONE.
Premier Bowl Southport Re-Launch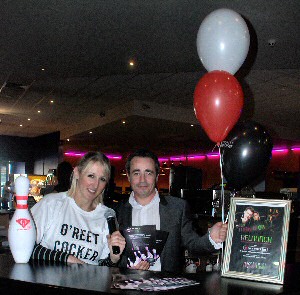 MORE photographs from the launch of the re-launch Party Premier Bowl, Southport, on 8 May 2010 with former Hollyoaks stars Max and Ob, supported by Rock FM. Also taking place was the launch of the new Premier Bowl Laser.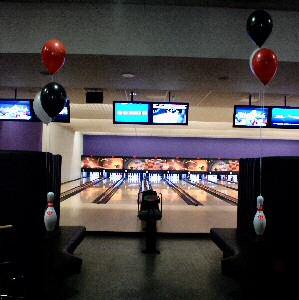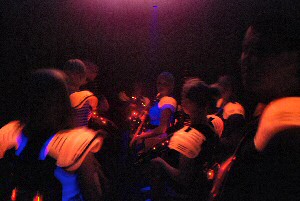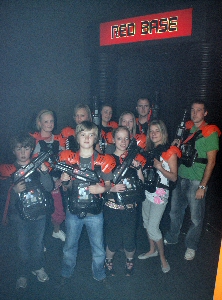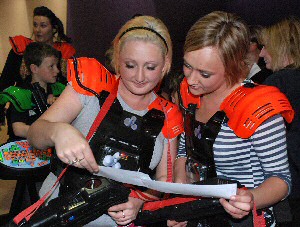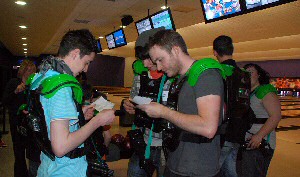 Page 1 of 2
If you like the photos, please order them and do not copy them. Keep this site online... Click here to find out out you can get you copy of these photos...