Southport's Charity Fun Fest 2010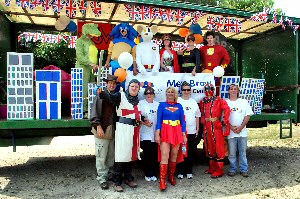 THIS years Carnival was renamed the Veterans Day Charity Carnival. This colourful display started with a procession of floats down the traditional route for the carnival, down Lord Street and terminated in Princes Park. On the field, military vehicles, an assault course, live music and games where on offer. As the event has been taken over, the winners of the 2010 carnival cups got to keep them. It is now hoped that the event will continue to build on its success and the parades long history. New cups are now being made and will be presented at next years event on 25 June 2011. "This was the fist year we have done the event and we are so please we all the help we received. It was a great day and I think everyone enjoyed themselves. I would like to thank all the groups and individuals who have helped us put this event on." said Steve Hawkshaw from the Veterans Fund.

The winners of the carnival cups were:-

► Best Military - won by Manchester University RAF Squadron and was presented by Councillor Byron.

► Best Charity - won by Autism Initiatives and was presented by Councillor Booth.

► Most Original - won by Southport Kidney Fund and was presented by The Mayor of Sefton Councillor Maureen Fearn.

► Best Overall - won by All Souls Dramatic Club and was awarded the James B Hindley memorial cup by Ann Hindley.
Click on here to see more photographs taken at this years event.
GETTING CLOSE TO CUT OFF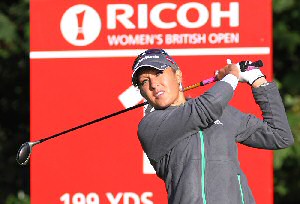 HAVE you entered our amazing competition yet? We have have teamed up with the Ricoh Women's British Open 2010 Championship Organisers to offer a lucky reader the chance to win a fantastic pair of VIP. To have a go at entering and to find out more information all you have to do is click on here now to see our amazing reader's competition!!!! So what are you wanting for?

KEEP up-to-date with our daily news email service. Sign up to our new news service on Formby-Reporter.com.

So if you do subscribed you can keep in up-to-date with what's going on. It is free and we do not send out massive amounts of emails. Also your email is kept under the UK's Data Protection Act, so you can be sure that you will not have problems.