Get a taste of the Olympics - try target shooting at the National Rifle Association's Open Day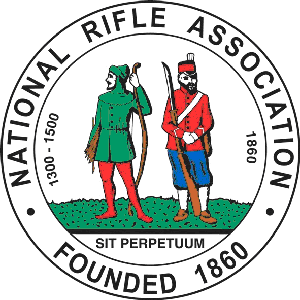 THE National Rifle Association (NRA) is holding its fifth Open Day on Saturday, 28 August 2010, at Altcar Training Camp, Hightown, Formby. This is the only chance for members of the public in the North West to try Olympic shooting sports for themselves in the run up to 2012

Chris Webb, Regional Manager of the NRA said:- "The NRA has run a series of hugely successful Open Days and we'll be offering visitors the chance to try lots of different shooting activities. It's a great day out for the whole family as we also have expert instructors giving one-to-one tuition. We offer visitors the chance to try air rifle, shotgun, laser clays, gallery rifle, fullbore rifle, sporting rifle, historic firearms and black powder pistol – there's something for everyone! The Open Days are an excellent opportunity to promote the sport of target shooting and visitors can also try their hand at shooting shotgun and .22 smallbore rifle – two of the firearms which are shot as part of the Olympics – you never know, we might discover the next Olympic or Commonwealth Games gold medallist!"

The National Rifle Association is the national governing body for fullbore and centre-fire pistol shooting in Great Britain. It has over 6500 members and its President is HRH The Prince of Wales.

Visitors to the NRA Altcar Open Day need to complete a simple registration form either on-line or on arrival, and produce a form of identification eg driving licence or passport. Age restrictions apply to children under 14 years of age for some shooting activities and all children 16 and under must be accompanied by an adult.

For further information on the NRA Altcar Open day please contact:- regman@nra.org.uk or info@nra.org.uk for further details.
Seeing Natures Fireworks!
DID you know that The Perseid Meteor Shower is one of the best seen during the year. They are seen from 23 July 2010 to 24 August 2010. However the best chance to see them is during the nights of 11 August to 13 August 2010, and that's improved a bit more in 2010, due to the Moon, which will have set early in the evening, so bright Moonlight will not prevent members of the public seeing even the fainter ones. To improve things even more it is best to see them from dark sky locations away from city and town lights, and the only thing we can't control is the British summer weather. But members of Liverpool Astronomical Society have high hopes for clear/dark skies. Liverpool Astronomical will be hosting a special meteor watch event on the night of 11 August 2010, from 7pm at the Leighton Observatory, Pex Hill, Cronton, Nr Widnes Cheshire. So all are welcome to join the LAS members to wonder at natures fireworks!

For more information down loaded these pdf files.
Mersey Girls FC continue grabbing the headlines after winning the Liverpool-Knowsley International Football Tournament!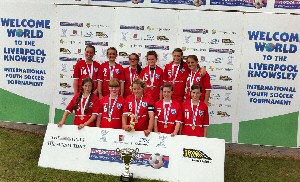 THE Liverpool-Knowsley International Youth Soccer Tournament is one of the highest quality youth soccer competitions in Europe. Mersey Girls FC U14 girls, won the Tournament, held at the Geoffrey Hughes Sports Ground on Sunday after a week of international competition. The girls lifted the trophy after beating Shanghai Girls, representing China, 3-2 in the final. Mersey Girls FC are recognised as the best girls football club in England, last season they ended up unbeaten winning 9 trophies and have recently been awarded Charter Standard Status by the Football Association. Planning is also underway for a Tour next Easter to Holland where they will play Ajax and PSV Eindhoven.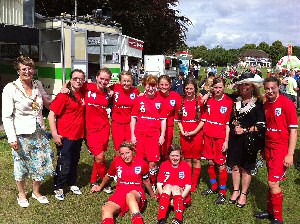 Club Secretary of Mersey Girls FC Paul Fitzgerald said:- "We have been playing as a team for a number of years, most of the girls come from all over Merseyside to play for the club, so to have won the International Final is a fantastic achievement. This tournament is huge, we don't see football pitches like this every week and it's a phenomenal achievement. For a teenager playing in a youth tournament, it is a fantastic incentive to play at these facilities. All the teams playing at the Tournament have put in a lot of work and dedication to get here and we fully deserved our success, we have seen some future stars playing here today." If you are in Years 10 or 11 and interested in playing for Mersey Girls FC or for more information on the club please visit:- merseygirlsfc.com.
Woodvale Rally 2010 Ready For Take Off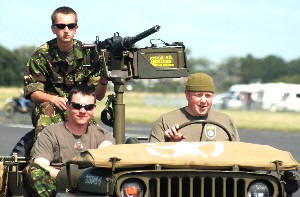 THIS year's Woodvale Rally is once again promising to be bigger and better than ever. The event to be held over 7 August to 8 August will see more than 50,000 people descending on the historic RAF base. To see our coverage of last year's event click here and to see our video of the Dam Buster Raid, please click here. Tickets for this year's event are £8.00 for adults and £4.00 for children in advance with £7.00 for OAP and £20.00 for family tickets. The gate adult tickets are £10.00 Children £5.00 and OAP £8.00. A family ticket can be got for £25.00. Tickets are valid for both days. Dogs are allowed if on leads, but be warned: pyrotechnics are used in some areas of the airport for the displays. To find out more and to book tickets go to:- woodvale-rally.org.uk.