THE SHOW IS A REAL TAKE OFF!

Photos on this page by Patrick Trollope.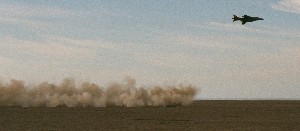 This years air show was the best yet, with crowds packing out the beach. The only downer was the Saturday due to the bad weather conditions, other than that the show was the biggest yet. I would like to thank Sefton MBC for their help at this year's show and the Tourist Dept. I have to say that it has been one of the best weekends this year and the atmosphere was electric. The show is now well on its way to being one of the best in the World. Already it is now one of the top locations, for safety and visibility for both the crowd and pilots. The beach allows displays, like the one with the four Harriers who did a mock raid. That type of thing has not been seen at public air shows for years. Despite the huge crowds, and the litter they dropped, the whole beach was cleaned in record time by Seton Ranges making it safe for the spectators to watch the show on Sunday and for tourists to walk on Monday.
Click on for Nick Brown's Photographs.
Click on for Patrick Trollope's Photographs.
Please click to hear and what they said to us about the show:-
97.4 Rock FM's Jude Vause

Tim Calloway (Air show Commentator)

& Dune FM's John Cooper 107.9FM!
Use this program if you have problems with loading:-