Chibuku Shake Shake...
AFTER the riotous birthday celebrations in early March, Chibuku HQ has been beavering quietly away behind the scenes. With Richard and Lewis crafting almost daily magic at The Shipping Forecast just down the road from The Masque, there's an expectant thrum of activity as April comes into focus. And what a glorious month it is: not least because the clocks have gone forwards, the days are longer, the nights shorter and the weather – sometimes – hotter. After an almost unheard of 6-week hiatus, the club enters the Easter period with batteries fully charged and two consecutive Friday night sessions brimming over with talent.

Friday, 15 April 2011, sees the return of the city's favorite son in The Theatre – Mark Ronson. The dashing Southport-born, London bred and later NYC raised producer, artist and DJ has enjoyed a meteoric career, taking in everything from working with Amy Winehouse, Lily Allen and Adele to fronting Never Mind The Buzzcocks and presenting Mobos and – let's not forget - The Brit and three Grammys piled into his little fireplace in his apartment, too. Not bad going, to say the least. Mark's golden touch extends to his revered DJ sets, encompassing a smorgasbord of styles across hip-hip, R&B, funk and pure party music, and he headlines this special Friday night Chibuku show. Liverpool's local No Fakin' boys are on hand to warm things up for Mark.

Up in The Loft, it's a bone-shaking bass-warping session frok start to finish. Arguably the most prolific producer within the drum and bass scene (with over 500 releases produced since 1991) headlines; Dillinja remains one of the scene's leaders and this legend of the decks makes a long overdue return to Liverpool. One of the most successful producers in jungle music - with records on over ten labels strong, two of them his own - Dillinja is one of the few drum'n'bass artists who spends more time in the production studio than in clubs, crafting smash after smash. A firm Chibuku fave, it's a pleasure to welcome the Valve Sound System architect back to the club. He's supported by another act loved by the Buku faithful – drum and bass star London Elektricity aka Tony Coleman. The first incarnation of London Elektricity was the duo of Tony and Chris Goss who also founded the legendary Hospital Records record label. The hugely anticipated 7th album Yikes!, drops at the end of April and this is a unique opportunity to catch this new material played live.

Emalkay is undoubtedly one of Dubstep's biggest producer, heading Caspa's Dub Police label, Emalkay has a distinct take on the sound which has seen him become one of Dubstep's most sought after acts. Big, bad and heavy describe the sound of one of the scene's most complex artists; his album Eclipse drops in May, so expect to catch some of these sounds in The Loft. MCs Dynamite and Madrush lay down the vocals.

Ink sees local outfit Abandon Silence take over - and they will be living up to their name. L-Vis 1990 is an electro-bass producer based in London whose style draws from drum'n'bass and grime, as well as fusing U.S. style-clashes to include as Chicago house and Baltimore club, segueing together to form one of the hottest sounds and acts around in 2011. Super hot young Irish talent Sert One also stars – at just 21 he has already been busy, including remixing for Crystal Castles. Liverpool's dubstep dudes Rich Furness and Horza complete this special Friday night Chibuku session.

If you do not know where The Masque is it is located on Seel Street, Liverpool, L1 4BH.
Better Choices, Better Deals ~ New strategy to empower consumers
A radical new approach to give more power to consumers in their relationships with business, has been announced.

Under the plans announced by Edward Davey businesses will provide key information to their customers on how they use and buy goods and services. This will help people get the best deal possible, and make business more dynamic in response.

The new approach is published in Better Choices, Better Deals - Consumers Powering Growth and marks a shift away from legislating to make change happen. Instead it announces new ways to help consumers help themselves and challenges business to innovate, which in turn will drive growth in the economy.

Edward Davey said:- "This is an important new initiative that will radically change how consumers relate to business. By giving you more power in your relationship with businesses you will be better placed to get the deal you want, and that deal may put a bit of money back in your pocket. This will in turn reward the most competitive and innovative businesses."

The Government is on a relentless drive to support economic growth and rebalance the economy. The Plan for Growth, published last month, is a mixture of practical actions, investment and longer term work to remove barriers, stimulate growth and secure the UK's position at the forefront of innovation.

Part of the initiative published today will be a project called mydata, which will assess how to give people their personal data in a format that is safe to pass onto third parties, such as price comparison sites. If an application or website can pick out the one perfect deal based on your user information, this will help to make consumer choices simpler.

For example, there are 12.7 million different phone deals to choose from, and a recent survey from Billmonitor shows that the average mobile phone user overspends by £200 a year. Using the personal data a phone company holds, such as whether a customer uses all their minutes or exceed their internet allowance, could help consumers to find a better deal.

Edward Davey said:- "This project is not about seeing how many minutes you can get for £10... It's whether you use £10 worth of minutes in the first place."

Consumers will also be able to work with businesses and other organisations on a larger scale:-

The Government expects regulators, Departments and public service providers to release more information about complaints and performance data and will launch a competition to support new ways of using this data.

The Department for Business, Innovation and Skills will work with Community Organisers to encourage collective purchasing deals and launch an Innovation Prize with Co-operatives UK to reward innovative new ideas on collective purchasing, with a fund of up to £30,000 to award in grants.

The Behavioural Insights Team will pilot a green collective purchasing scheme with B&Q.

BIS will support the development of a self-regulatory quality mark for web and comparison sites.

There will be a new resolution scheme for e-commerce disputes.

The Government also wants to ensure everyone has access to better choices, and is asking for a review by Citizens Advice and Citizens Advice Scotland, with Consumer Focus, into how to empower the most vulnerable.

Gillian Guy, Citizens Advice Chief Executive said:- "Citizens Advice is an active champion for consumers, so we are thrilled to be part of this new consumer empowerment strategy. In particular we are really pleased to see recognition that in new technology is not good news for everyone. Some vulnerable groups can be excluded from best value deals and methods of redress. We look forward to helping ensure that provision for consumers really is inclusive and services and products are equally available to all."

Christine Farnish, Chair of Consumer Focus, said:- "It's good news that Government is looking at how more powerful consumers can create more effective markets and public services. While there are companies who want to provide better value and service, the truth is that if you don't have demanding consumers, then you won't have responsive markets."

Richard Thaler, co-author of Nudge: Improving Decisions About Health, Wealth, and Happiness, said:- "This approach will give honest, high quality firms an edge in their battle with competitors who use obfuscation as their chief marketing strategy. Simple electronic disclosure is not costly for large firms to provide, and can provide enormous benefits to consumers. Eventually, this approach has the potential for replacing much more intrusive and burdensome regulations that firms inevitably find ways to evade."

Visit Woods!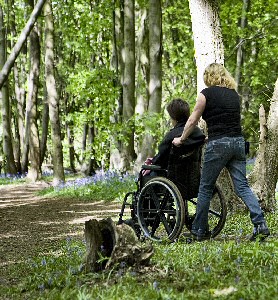 WITH the children off school and a few long weekends approaching, The Woodland Trust says, why not go online and check out its recently-launched VisitWoods database at visitwoods.org.uk? The database allows people to find their nearest accessible wood simply by typing in their postcode! Search options include: toilets on site, wheelchair access, and café/kiosk availability, as well distance from postcode location, so there is a large variety of choice. There is also an Advanced Search option, which includes, amongst other categories, the availability of free car parking and the nearest public transport stops. The relevant woods are displayed in a list, and on a map, and photographs are also available.

Woods in the Liverpool area include:-
► Otterspool, in South Liverpool, a Liverpool City Council wood – combine a visit here with a walk along the promenade and perhaps a pub lunch.
► Woodlands Hospice, in North Liverpool, a Woodland Charitable Trust wood (privately owned but visitors welcome).

Currently, there is also a 'bluebell' option: ticking this will display the best bluebell woods in a particular area – sites in Liverpool include:-
► Court Hey Park, Huyton-with-Roby – privately owned, but open to the public.
► Stockton Woods, at Speke Hall – a National Trust wood.

Visiting woodland can be extremely beneficial to children and adults alike, and knowing in advance whether or not a particular place is suitable for wheelchair users, or whether there will be toilets and/or refreshments available, gives people peace of mind and helps them plan a successful and enjoyable day out.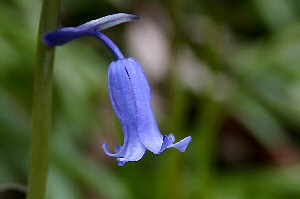 The VisitWoods website aims to encourage all people, but especially children, older people, and disabled people to visit and enjoy their woods. It does this by:-

► Encouraging children and adults to go outside to a natural, local environment with a range of downloadable nature sheets, and ideas for outdoor activities.
► Reassuring wheelchair users that chosen woods are suitable, for example, regarding entry points, and pathways, before they get there.
► Promoting woods as natural and free ways to improve people's mental health and well-being; and linking participants to their communities, to reduce the perceived stigma of mental health.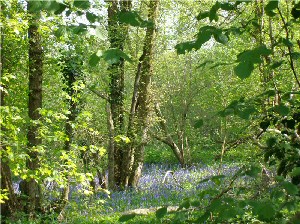 As well as providing details of woods local to a particular postcode, the VisitWoods website also includes sections from planning your visit (what to wear, woodland access, etc), things to do when you're there (including children's activities and nature pack downloads), and a place for you to record your day out when you return home (where you can upload photos and comments about the wood you visited in your own 'My Woods' section, and sign up for a free email newsletter).

VisitWoods is a partnership project, led by the Woodland Trust and funded through Natural England's Access to Nature programme, which is part of the Big Lottery Fund Changing Spaces Programme. Project partners include The Wildlife Trusts, Age UK, Action for Children, DisabledGo, and Ecominds; these partners help make VisitWoods possible. You can read more about all the project partners and why they are supporting VisitWoods at:- woodlandtrust.org.uk/en/visit-woods.
Support is available for water bills
THE due date for paying water bills is fast approaching but there is support available for those struggling to make the payments, says water watchdog the Consumer Council for Water. Customers who are unable to pay their bill should approach their water company for help as soon as possible. Making the company aware of the situation means customers can get the support they need. Water companies can offer more flexible payment options which allow customers to pay charges in a way that better suits their circumstances, such as a weekly or monthly payment plan. Also, many water companies have set up trusts or other schemes which could help customers clear some outstanding debt. Individual water companies have different application procedures and there are different criteria which customers must meet to be eligible for these schemes. Customers should contact their water company to find out more. Where customers are behind in paying their water bills and are in receipt of certain income related benefits, the Department for Work and Pensions (DWP) may be able to provide budgeting help by deducting a set amount from benefits and paying it directly to the water company until the arrears are cleared. Customers who think they could be eligible for the Water Direct scheme should contact their water company or the DWP to apply. Customers on a water meter who have three or more dependent children, or a medical condition that means they need to use more water, are eligible for help under the WaterSure scheme if they also receive income related benefits. WaterSure caps a household's water bill at the average rate for their area so vulnerable households can use the water they need without having to worry about a high bill. Customers who think they may be eligible should contact their water company and those who sign up have the potential to save a significant amount. For example, a household of five with a water meter could be spending around £700 per year on water. By being on the WaterSure scheme, a low income household could cut this bill in half. Dame Yve Buckland, Chair of the Consumer Council for Water, said:- "We know that levels of water debt are increasing, currently around £1.4 billion industry wide, and more and more people are struggling to pay all household bills, not just water. If customers are worried about paying their water bills they should not hesitate in contacting their local water company. Consumer Council for Water staff can also explain the options available and point customers in the right direction during what can be a stressful time. We're here to make sure customers get the help they are entitled to, and there is no charge for contacting us." For more information visit the Consumer Council for Water website ccwater.org.uk or phone them on:- 0845 039 2837.