WONDERLAND - LIVE PHOTOS!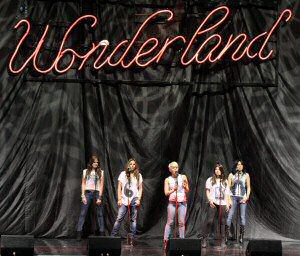 BILLED as the UK's latest pop idol band, these girls not only look stunning, but they can truly sing! They were snapped again by our pap, Ian Fairbrother on Sunday, 8 May 2011 at the Empire Theatre, Liverpool. If you do not know who this band is, well you soon will... The band was formed by Westlife's Kian Egan and Louis Walsh, as the story goes, and is now on a tour of the UK, supporting other acts along the way, like Westlife and Boyzone. These young ladies are also very entertaining, down to earth and friendly, unlike some girl groups of the past, so their fan base is growing day by day. We look forward to seeing their very own tour very soon, and mark our words... We know it will be very soon and if they keep up what they are doing, they will make it far bigger than the Spice Girls ever did. Take a look at their website.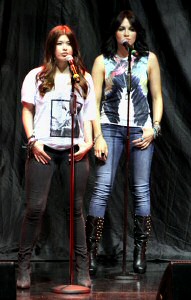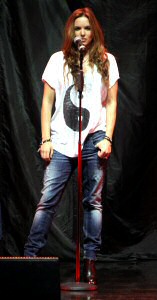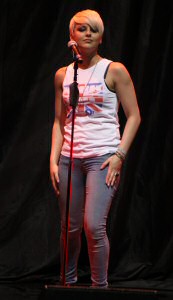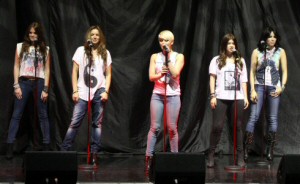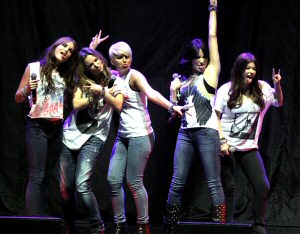 If you like the photos, please order them and do not copy them. Keep this site online.... Click on here to find out how you can get you copy of these photos.

WALKERS SUN BITE CRISP AT SEACOMBE FERRY TERMINAL
Photographs supplied with thanks to VAMPhire.com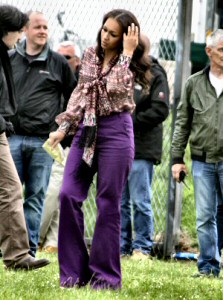 X-FACTOR and well noted scouser, Rebecca Ferguson, has been papped at the Seacome Ferry Terminal on 11 May 2011, as
she filmed her new Walkers advert. As of late, the crew have been pestered by press at every turn; all trying to get snaps of what is a highly successful run of adverts. We thank the crew for letting our photographer have access and wish them all the best with what looks like another fantastic advert...