A Night of De-LIGHT for Liverpool Carnival Company
LIVERPOOL Carnival Company has a long night ahead of them this Friday, 13 May 2011, as they take part in both The Light Night and The Roy Castle Lung Cancer Foundation's Liverbirds Midnight Walk. The Carnival Company will take to the streets to give the people of Liverpool a taste of what to expect at the BRAZILICA festival, which will take place across the city from 15 July to 17 July 2011. If you're on the Light Night trail and are looking to party for an hour or so, or you fancy a little Latin spirit to get your night on the town off to a sambasational start, then come along to St Peter's Square, Seel St (opposite Alma De Cuba) for 9.30pm and dance along as the Carnival Company set the square alight in a blaze of colourful costumes, samba rhythms and dancing feet, sure to have you begging for more (or just desperate for a Caipirinha or two). Following their performance at St Peter's Square, the Carnival Company will make their way to Pier Head to perform as part of the build up to The Roy Castle Lung Cancer Foundation's Liverbirds Midnight Walk. The walk sees 1000 ladies, who have signed up to take part, complete a 9km walk around the city centre, with every penny raised going towards The Roy Castle Lung Cancer Foundation's work in defeating lung cancer. Clare Treverrow, Community Fundraising Manager at The Roy Castle Lung Cancer Foundation' said:- "The Liver Birds Midnight Walk is a fantastic event, where ladies from across the region can come together to have a great time and raise money to defeat lung cancer. The entertainment makes the evening really special and it means so much to have the Liverpool Samba School back with us for the second year running. Last year The Samba School had all the ladies up dancing and we felt they did such a great job we wanted to ask them back for this year's event!" Roger Morris Creative Director at Liverpool Carnival Company said:- "Liverpool Carnival Company is really looking forward to performing this Friday. We're honoured to have been asked back to perform for a second year running at the Liverbirds Midnight Walk. It's a fantastic cause and I wish the ladies the best of luck for their walk. We're very excited to be performing as part of the Light Night for the first time and hope that we can both excite and delight those who come to see our Brazilica teaser performance – get your dancing shoes on and join us!" BRAZILICA will be a massive 3 day event taking place across Liverpool. The festival is an exciting expansion of Liverpool Carnival Company's hugely successful carnival parade, which has existed since Liverpool's Capital of Culture year in 2008 and attracted over 30,000 spectators in 2010. It is hoped that this success will be exceeded at BRAZILICA, a feat which is ever more possible thanks to the festival's partnership with the BID district. With irresistible rhythms, extravagant costumes, sparkling dancers and colossal floats there is guaranteed to be plenty of glitz and glamour and EVERYONE is invited to join in the celebration! As Liverpool's love of all things Brazilian continues to grow the links and similarities between Liverpool and Brazil are becoming ever clearer. Our mutual love of sport, celebrated footballing histories and strong sense of community spirit mean that we have a lot in common. BRAZILICA will celebrate this link and all things Brazilian when it stomps into Liverpool in July 2011. SO ARE YOU READY TO SAMBA? More information can be found at:- brazilicafestival.com.
PLANET CIRCUS 2011 UK TOUR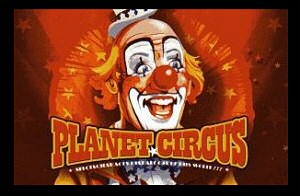 THE world famous circus is heading back to Southport over 18 May 2011 to 24 May 2011. This "All Human Production" has been featured on BBC 1 and many other TV networks dazzling the audiences. They show is also preformed in a climate controlled big top, with many to acts from all over the world, all on New Pleasureland's car park (PR8 1RX). Tickets are from £6.99. It is advised that you get in to see the show 30 minutes prior to the performance or seats cannot be guaranteed. For more information and to book tickets call:- 0756 372 7206. Also you can find them on Facebook.

Southport's BNI creates £600,000 worth of new business
A Southport networking group is celebrating winning thousands of pounds worth of new business since its launch. The town's successful Business Networking International group BNI Mariners has passed £600,000 worth of business since it began two years ago and £400,000 in the past 12 months. The chapter, which has 27 members, is also celebrating that their meeting location, the Ramada Hotel in Southport, has been shortlisted for the Mersey Partnership Tourism Award for Hotel of the Year.

John Porter, Area Director for BNI Merseyside said:- "I think the chapter has been so successful as there are a great mix of people in the group and the business categories that are represented here are varied and compliment each other perfectly."

A networking organisation that operates all over the world, BNI works by allowing only one member of each profession to join a chapter. Then, the group's members act as each other's sales force to find new business for one another. The Southport group is made up of entrepreneurs, business owners, business leaders looking to share business leads and receive referrals of work.

John added:- "Our weekly meetings are a very positive place which has contributed to our string of successes. Last month they were the top chapter in the region."

BNI's Merseyside networking group has been responsible for generating around £100m of business for Merseyside firms over the last 10 years and is one of the most successful networking organisations in Europe. It costs around £10 a week to be a member of BNI, and in each meeting members exchange business contacts and receive referrals of work which can be anything from £50 to £1.5m in value. The group meets at the Ramada Hotel, Southport Marine Lake every Friday at 7am. For more information visit:- bninorthwest.com.
COMPANIES INVITED TO JOIN CORPORATE CHALLENGE 2011
UP to 100 UK companies are being invited to participate in a 4 day adventure challenge taking place this summer - but places are going fast. Business teams will put their body, mind and spirit to the test as part of the Intelligent Sport® UK Challenge, while raising crucial funds for the NSPCC. Teams of five to seven members from companies across the UK can sign up for the Intelligent Sport® UK Challenge, which will demonstrate their leadership skills and ability to flourish under pressure in the Exmoor National Park from 15 June to 19 June 2011. This inspiring and varied terrain is chosen to awe and challenge the 700 plus competitors taking part. The vast woodlands, majestic waterfalls and dramatic coastlines will set the scene for the largest corporate physical challenge in the UK. The event combines thrills from adventure sport with strategic challengers and real business competition to stretch and develop team performance. Designed especially with business people in mind, only a reasonable level of fitness is needed and focus is on developing essential skills to stretch staffs' potential at work. An amazing 98% of 2010's participants said they believed that taking part in the event improved their performance back in the workplace. To drive enthusiasm, multiple industry-specific trophies are up for grabs. Participating companies can also bag accolades for the best mixed team, best all female team and best all male team as well as awards for top fundraising team and company. For the first year teams will also be competing for the Virgin Money Giving Cup for the most creative and innovative fundraising idea. Speaking about the event, Alex Hanson, corporate fundraising manager for Merseyside at the NSPCC said:- "We are inviting Merseyside companies to step up and take on the challenge – and to reap the benefits within their workforce whilst raising vital funds for local children. Year on year participants tell us that the challenge improves inter- department collaboration and networking while meeting important corporate social responsibility objectives by raising vital funds for the NSPCC. So far, the NSPCC has benefited from an astonishing £4million during our 11 year association of the event. Staff will leave with the feel-good factor of having had a fitness challenge, team-building experience and knowledge that they have contributed to alleviating child cruelty in the UK. To find out more please get in touch or go to:- ukchallenge.co.uk".