Oliver Stanley Live On stage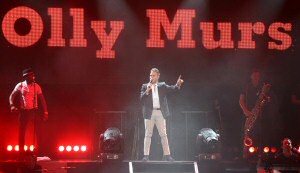 THE Essex born singer, Oliver Stanley "Olly" Murs, was in the Liverpool Empire Theatre on Sunday, 8 May 2011. He rose to fame on the UK's X-Factor back in 2009 and went straight to number 1 in the UK Charts with his debut single called:- 'Please Don't Let Me Go'. This performance was just one of his 20 stops on his 2011 tour around the UK. Captured live on stage by our cheeky chappie, Ian Fairbrother, you can see him delivering a fantastic set that brightened up everyone's day with his reggae-infused pop tunes... To find out more about him, go to his official website and to discover out what other events are on at the Liverpool Empire, go to their website.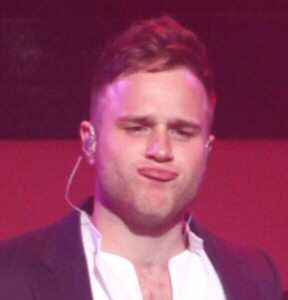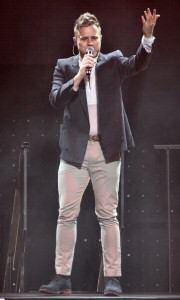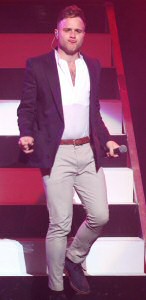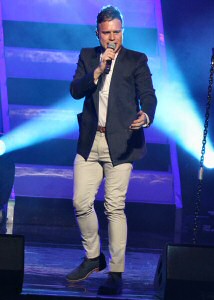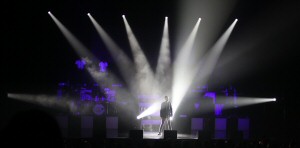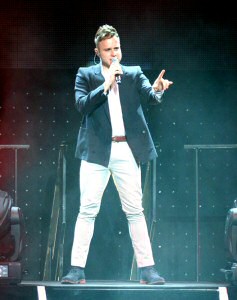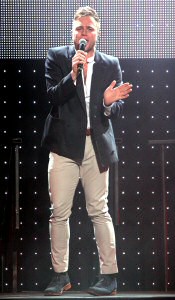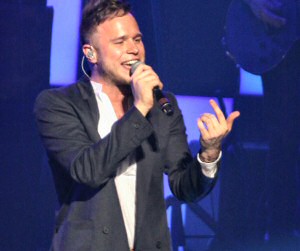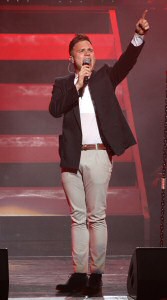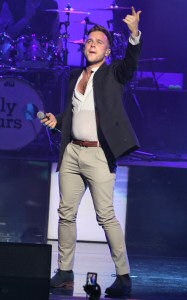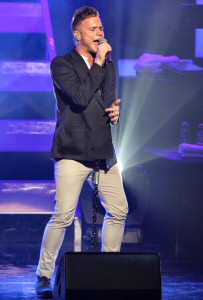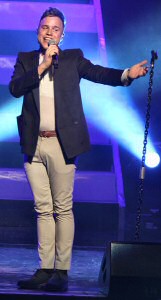 Change lives with free charity parachute jump
IF you are looking for a really exciting challenge this Summer, why not try a parachute jump for charity FREE OF CHARGE? This is the ultimate high adrenaline activity that will give you a brand new view of the world.

The Muscular Dystrophy Campaign is giving you the chance to follow many other people from all over the UK who have experienced this fantastic thrill of a lifetime. You can enjoy this incredible opportunity completely free just by raising the minimum sponsorship required of £395 and dates are available all year round at any one of over twenty approved British Parachute association drop zones, so there is sure to be one close to where you live.
Imagine standing at the edge of an open doorway in an aircraft at 10,000 feet, the wind is ringing in your ears with only the outline of distant fields below. Then its go, go, go as you start to freefall at over 120mph! You're harnessed to a professional parachute instructor who helps you to glide safely back to the drop zone below, so you don't even need any previous experience; you just need to be over sixteen and ready for the thrill of your life!

Charles Horton, Volunteer Fundraising Manager for the Muscular Dystrophy Campaign says:- "Taking the leap of faith and signing up for this parachute jump won't just change your life – it will help change the lives of the 70,000 babies, children and adults living with muscle disease in the UK. Muscle disease can be life-limiting and there are no cures. By doing a parachute jump to raise funds you will be helping us to continue the search for treatments and a cure."

Dates for parachute jumps are available at various sites around the UK and more information is available by ringing the Muscular Dystrophy Campaign office on:- 01244 536551 or by email.
Community champions honoured
PEOPLE In Liverpool who make a contribution to their communities are to be celebrated in a ceremony this week.

More than 60 people from the city and north district will receive certificates in recognition of their work in a ceremony, which will be attended by the Lord Mayor, Councillor Hazel Williams, on Thursday, 12 May 2011. The event has been arranged in partnership with the Contemporary Urban Centre.

Councillor Louise Baldock, chair of the City and North District Committee, said:- "This ceremony is about recognising the contribution both young people and adults have made to their communities. It's a way of saying thanks to those people who give a lot back to their neighbourhoods."

The awards will be made to people who live in the Everton, Central, Kirkdale, Picton, Kensington and Fairfield and Riverside wards, or who work with people in those areas. Schools, youth centres and other organisations and individuals have nominated people for the awards.

Among those who will receive certificates are those residents who have been volunteers in a formal or informal capacity, those who have joined in with a community event or activity and those who are good ambassadors for their areas.

Certificates of thanks will also be presented to workers and teams with agencies who deliver services in these areas.

There will be a performance by the Pink Poets, a group consisting of members of the Central Youth Club and Shiel Park
Residents Association and a DVD about youth work in the Picton area will be shown.
Merseytravel scoops another National Learning Award
MERSEYLEARN, the innovative learning and staff development arm of Merseytravel, has been awarded a National Institute of Adult Continuing Education (NIACE) 'Inspiring Projects' Award for its groundbreaking work in supporting learning and professional development. Merseylearn is a partnership project supported by Unionlearn, which works with Union Learning Representatives, learning providers and transport sector employers to provide the best opportunities for transport sector workers to increase their skills and qualifications. Merseytravel is a "Champion for Skills", with 96% of Merseytravel staff now qualified to at least NVQ Level 2, supported by a commitment to staff professional development, an active approach to Skills for Life and ICT training, and this has helped Merseytravel recently retain its prestigious Investors in People "gold" status. Sponsored by the Open University, as part of the 20th Adult Learners' Week (14 May to 20 May 2011) NIACE will recognise the dedication and commitment to learning that Merseytravel offers, transforming the lives of its employees, and those in the wider local transport sector, through work-based learning.

Merseytravel Chief Executive, Neil Scales said:- "Our flexible approach allows learners on different shifts to access tutor support at weekends and evenings. This learning culture has reduced sickness, boosted morale, increased internal promotions and boosted the organisation's reputation as a skills champion. 96% of our staff have reached level 2 or above with 53% at level 3 or higher."

Merseylearn also works with GoSkills, transport's Sector Skills Council, to upskill other transport staff. Taxi and bus qualifications have been delivered in partnership with commercial providers, with over 6,000 drivers gaining recognised qualifications. The organisation also has trained teams who deliver Next Step information, advice and guidance to staff and those across the sector, improving access to learning and career development opportunities and supporting employment.

Alan Tuckett, NIACE Chief Executive, said:- "The stories of our award winners once again this year, the 20th Adult Learners' Week, illustrate the overwhelmingly positive impact that learning has on people's lives. The transformation that those taking part in Merseylearn-supported learning activities have experienced is due to the dedication, persistence and ambition of both the learner and Merseytravel. I hope that adults across the country will be inspired by their story to take up learning and discover for themselves a whole new life."

If you are considering studying for qualifications in the Transport Sector, Merseylearn are here to help. All five of the Local Authorities on Merseyside recognise the need for drivers to have professional qualifications and this forms part of the taxi licensing requirements, and Merseylearn can offer support in achieving these. Merseylearn also work with the bus companies to support them to improve driver's skills in line with national requirements, such as the driver CPC, and local procurement standards, such as the driver NVQ. For more information about Merseylearn contact the Merseylearn team on:- 0151 330 1269, see the website.