What's a Globee?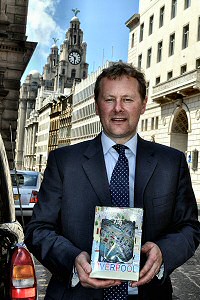 WELL, some of you will know that Liverpool has a saying that it was the gateway to the world, but now Liverpool has been made into a world of its own ! In May 2011, a new idea hit the shelves in tourist shops with in Liverpool, with the launch of a new and innovative souvenir. This new item not only looks cool, but is also both fun and educational at the same time. It is called:- "Globee".

So what are these strange items and who is behind them? Globees are a type of illustrated city maps, with the tourist attractions marked on them. Unlike most tourist maps, they are on a globe and come with a very informative hand book. These products are designed to be eye catching, as well as are their boxes, but the hidden side of these attractive souvenirs is the educational role.

The range on offer by Globee Ltd. includes some of the world's best loved cities, London, Paris New York, Rome, Venice, Edinburgh, Cambridge, Los Angeles, Las Vegas, Sydney, Berlin and now Liverpool has joined that list! Yep, Liverpool now joins the list of the top cities of the world and has its very own Globee... All the boxes sold come accompanied by hand books which allow the owner to find out more about the history of the city and the places marked on the map.

They are packed full of easy to read and very well researched material about the area. They come in multiple languages, so be warned, chose the set most suitable for you. Even locals will find them very informative. The first question we fired at the originator, David Sinclair, was why did he pick Liverpool as he is from Kent! He told us that the fact that we has such an amazing culture was why he had originally picked the city, but then he fell in love with our rich history. "I was amazed at just how much history Liverpool has. I keep learning more and more amazing facts about the city that I never knew. I am so glad I picked Liverpool and I could probably have filled many Globees just with the docks and their history alone!"
Click on the player below to hear our interview with him, that we conducted in Liverpool's Chocolate Cellar.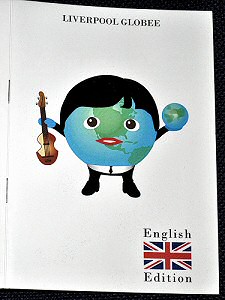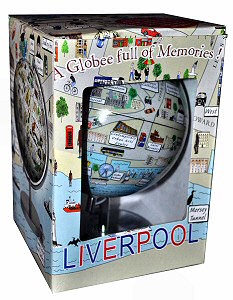 This week's news in pictures