RAF Woodvale 70th Anniversary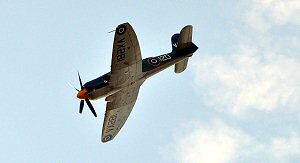 ON 3 July 2011, RAF Woodvale celebrated its 70th Anniversary with an Open Day under a fantastic blue sky. So popular was the event that queues of people built up, backing up down the Coast Road up to Pontins and also to the Petrol station. At one stage the event had to close the gates as to many people were waiting to attend the festivities! The event's highlights included the base being given an Honorary Freedom title by the Mayor of Sefton, aircraft flypasts, military vehicles and static displays. Other activities included a stage with live entertainment provided by Dune FM. The event ended with a ticket only outdoor concert and with a parashoot display by the RAF Falcons and even more low level flying displays. The event also gave the public a chance to see the civilian aircraft based at the MOD base as well as providing an insight as to what the University Air Squadron do and what training goes on at the base. A spokesman for the base said after the event:- "We hope this will become an annual event for local people to get involved with the base in future. We are now looking forward to the 40th Woodvale Rally and we hope the public will show as much, if not, more support this year in order to make it another unmissable event!"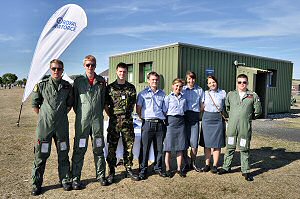 Click on here to see more photographs taken at this event.




KEEP up-to-d

ate...

with our daily news email service...
Si

g

n u

p

today to our daily email news service on Formb

y

-Re

p

orter.com.

If you subscribed you can keep in up-to-date with what's going on in and around Merseyside. It is free and we do not send out massive amounts of emails.
Also your email is kept under the UK's Data Protection Act, so you can be sure that you will not have problems.


Tickets now on sale from our site, click here to buy!