DAMBUSTERS DISPLAY TO BE STAGED ON BOTH DAYS OF WOODVALE RALLY 2011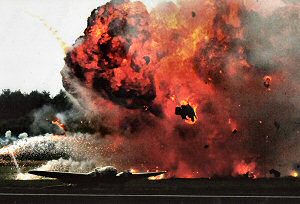 THE spectacular pyrotechnic display, which usually takes place on the final day of Woodvale Rally, will this year be staged over 6 6 August and 7 August 2011.
Organisers of this 40th Anniversary event have decided to treat all visitors to the Dambusters themed display. Also as it is the RAF base 70th anniversary as well, what a fantastic idea!

Phil, from MDL Fireworks, which organises the display, said:- "Woodvale Rally is one of our favourite events of the year as we get to demonstrate our larger special effects techniques."

A wooden 32ft long and 4ft high wooden replica of a dam is built, which is painted to look like stone. 5 'pods' are dug into the ground in front of the structure and filled with water to give the impression of the water rushing out when mock bombs dropped by model aircraft – Lancaster Bombers, hit the dam. The dam is the last to be blown up.

The 'planes do 4 passes over the dam and on each occasion pyrotechnics are fired which simulate the area being hit by bombs. Some 36 gallons of fuel will be used over the 3 days.

To see one of the display in action click here and to see last years coverage of the show go to here.

Ground to air firing using multi shot pyrotechnics are also simulated with 950 shots firing skywards during the 2 days. Each display will start at 4:45pm and will last 15 minutes.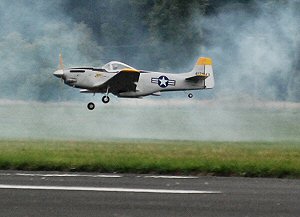 The rally continues to offer visitors a spectacle of events and activities including the renowned Model Aero Show and Vintage and Classic Car Rally, colourful kite festival, Morris dancing, country market, auto jumble and craft fair. There will also be a wide range of live music.

Other highlights include stunt motorcycles, military and model aircraft displays; the Air Ambulance; Rolls Royce, Merlin and Griffin Aero Engine displays; model car racing; model boats and railways; stationary engines and a car restoration workshop.

For the younger members of the family the free attractions include The Crazy Bears, free land trains and, back by popular demand, Tinderbox Crafts.

There is also a popular fairground, miniature train rides and Laurel and Hardy look-alikes will also be spotted around the showground.

Tickets in advance for both days are £10 for adults, £5 for children, £8 for OAPs and £25 for a family ticket. At the gate adults tickets cost £12, children £6, OAPs £10 and a family ticket is £30. Tickets are valid for both days. Gates open on both days at 9am and dogs on a lead are allowed.

Advance tickets are available from Southport Tourist Information Centre and from ourselves via Mersey Reporter.
For further information or to book camping at £60 (3 nights) telephone:- 0844 740 9172 or visit:- woodvalerally.com.

Formby Live 2011 - Photo Report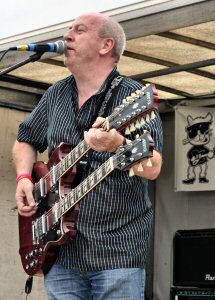 THESES are more photographs taken at this years Formby Live event on Sunday, 10 July 2011. Photographs have been taken by Patrick Trollope our Editor.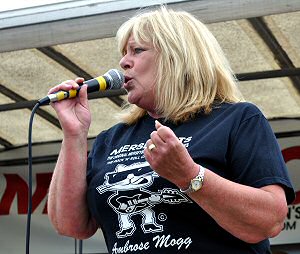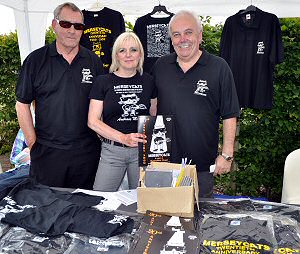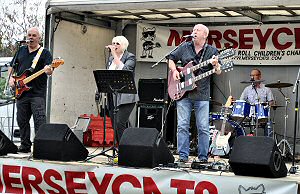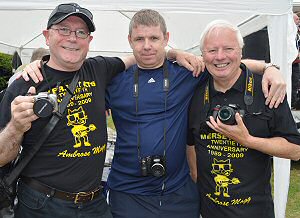 PAGE 1 of 5
If you like the photos, please order them and do not copy them. Keep this site online.... Click on here to find out how you can get you copy of these photos.