Man sentenced to 12 years for child sex abuse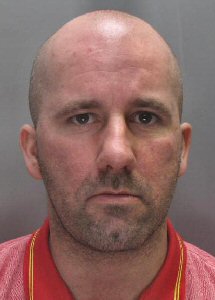 A 36 year old man on 18 October 2011, was sentenced at Maidstone Crown Court to 12 years in prison for sexually abusing a young girl.

Kevin Duffy, of Trinity Road, Bootle, Merseyside, was found guilty on 5 September 2011 of 7 of the 8 offences, put before the court, including 3 counts of indecent assault and 4 counts of sexual intercourse with a girl under the age of 13. He was found not guilty of 1 count of indecent assault.

During the 2 week trial, the jury heard how Duffy indecently assaulted and had unlawful sexual intercourse with a girl over a 2 and a-half year period from 1997 to 2001. The girl was just 4 years old when the abuse started. The offences took place in the Gravesend area.

Following information received, detectives from the child abuse investigation unit commenced an investigation. Duffy was arrested in Merseyside by Kent officers on 4 November 2010 and later charged on 5 January 2011.

On sentencing, Judge Joy said the:- "Defendant groomed this girl, using threats and coercion to prevent her reports"… "The defendant's extreme use of this girl was repeated"… and "used nasty, manipulative threats of the worst kind..."…"This was a course of conduct over 2 years, happening several times a week."

Detective Constable Naomi Moore, of the child abuse investigation unit, said:- "Duffy is an evil man who preyed on this young girl for more than 2 years for his own sexual gratification. He committed a sustained campaign of abuse on the girl, who was only 4 years old. Duffy repeatedly and regularly sexually assaulted her without a thought for the harm and suffering he was causing. The success of this investigation would not have been possible without her bravery and she should be commended for her courage in coming forward to report these crimes. I hope the sentence imposed today will allow the victim to continue to rebuild her life, knowing that this man will remain in prison for some time. I also hope that this sentencing will give past and present victims of these types of offences the confidence to come forward to report these crimes to Kent Police knowing that those responsible will be brought to justice."

A Sex Offenders Prevention Order will continue until further notice and Duffy will be required to sign the sex offenders register for life.
Merseyside schools scoop sustainability prizes
NOT 1, but 2 schools, on Merseyside, have won prizes for their efforts to become more sustainable from The Pod, EDF Energy's online programme for greener schools.

Their achievements were part of Green Britain Day, which saw more than 1,350 schools celebrate and showcase 'green' projects across the country. Schools downloaded lesson plans and activity packs to help them save energy and water, produce less waste and conserve biodiversity through:- jointhepod.org.

Students at Townfield Primary School in Birkenhead celebrated Green Britain Day by each writing down a pledge of one action they would do to reduce their carbon footprint. They then uploaded photos of their pledge-making to jointhepod.org, to inspire other schools. At Larkfield Primary School in Southport, students put on a production called 'A Big Green Adventure', to highlight environmental issues to parents.

For their efforts, the schools were entered into a prize draw and each won a children's renewable energy kit. Townfield Primary School won a wind turbine kit and Larkfield Primary School won a photovoltaic kit. The fully functioning kits allow children to explore the benefits of renewable technology from the classroom.

65 schools across the country scooped prizes in the draw, with tickets to the EDF Energy London Eye and money towards green projects also up for grabs.

Robyn Broughton, EDF Energy's schools programme manager, said:- "It's wonderful to see schools being so enthusiastic and creative as they inspire pupils to learn and do something positive about sustainability issues. Hopefully these prizes will inspire the students to develop their ideas even further."

The schools were 2 of 39 schools in Merseyside that took part in the third annual Green Britain Day on 18 May 2011.

More than 13,700 schools are registered with The Pod, which not only provides teaching resources and a place for children to showcase their work, but helps schools track and measure the savings they make when completing green projects.

EDF Energy, has already educated more than 3.5 million school children about sustainable living through The Pod.

Cllr Jake Morrison says:- "The Government Has No Plan For Youth Jobs."
THE Labour Councillor for Wavertree, Cllr Jake Morrison, has slammed new figures which show Liverpool's claimant count for Job Seekers Allowance (JSA) shooting up above the national average. Figures obtained by Cllr Morrison show that there are almost 1,000 more people aged 18 to 24 claiming JSA this year than there were a year ago.

Jake, who at 19 years old is the Labour's youngest City Councillor in the country, fears the long term effects this will have on young people, unable to find jobs or training opportunities.

Cllr Jake Morrison said:- "These figures are shocking. They show the impact of the Coalition Government's disastrous economic policies. This is a Government with no plan for growth, and no plan for jobs, and no respect for the young victims of the economic downturn. It is hitting young people the hardest. This is doing lasting damage to the next generation, who have no chance of getting the jobs and the skills they need. And the Government are doing absolutely nothing to help young people. In my own ward of Wavertree, I've seen the effects first hand. Youth unemployment was below the national average in Wavertree under the Labour Government. But these figures show it has now shot well above it. There are 44 more young people without jobs in Wavertree now than there were last year. That's 44 more young people being left behind by this Government. That's 44 more young people with untapped potential, 44 more young people with uncertain futures. And that's just in Wavertree – the figures for the rest of the city show there are almost 1,000 more young people out of work in the last year – almost 7,000 in total. Its clear that only Labour has the answers to these problems. Liverpool Labour has already announced proposals for 1,300 apprenticeships over the next 3 years. And the Labour Party's Five Point Economic Plan is a scheme that would immediately help businesses in Wavertree deliver new jobs. Doing nothing is not an option. But, that's exactly what this government is doing: nothing."

Cllr Joe Anderson, Leader of Liverpool City Council, also said:- "These figures are really concerning. The Government's economic policies are biting down now, and they're leaving a whole generation of people with no hope of finding a job, or getting the skills they need to get one. Liverpool City Council is doing what it can to help. We will deliver jobs and training for young people. We will deliver new apprenticeships. We will build new schools, and we'll do it employing local people to build them. But the City Council can only mop up the Government's mess for so long. I am calling on David Cameron and Nick Clegg to stop doing nothing, and to listen to the plan Labour is offering to boost our economy, and to provide jobs."
Crimestoppers' latest hunt for suspected criminals in Spain includes 3 from Liverpool
THE Crime fighting charity Crimestoppers' latest campaign to locate 10 wanted fugitives, believed to be hiding in Spain, includes an appeal for 3 men from Liverpool, 1 wanted for suspected murder. Kevin Parle, from Liverpool, is wanted in connection with the murders of 16 year old, Liam Kelly in 2004 and 22 year old, Lucy Hargreaves in 2005. Parle was part of a group of 3 men that broke into Hargreaves' house looking for her partner, Gary Campbell. They found her asleep on a sofa and shot her 3 times, then doused her body in petrol and set it alight. The 31 year old is also suspected of shooting dead Liverpool teenager Liam Kelly a year before. Parle is described as 6ft 5in tall, red-haired, with a small scar on the left side of his head and speaks with a strong Liverpudlian accent. Tony Downes and Kirk Bradley, both 25, are wanted for escaping custody, after the police van transporting them was ambushed by a masked gang with a sledgehammer. The pair were on trial for a series of firearms offences at the time and were due at Liverpool Crown Court. Crimestoppers' campaign, run with the Serious Organised Crime Agency (SOCA), is the seventh to launch under the charity's Operation Captura umbrella, and has so far seen 45 of 60 individuals located since its first launch in 2006.
Lord Ashcroft, KCMG, Founder and Chair of Crimestoppers, said:- "Operation Captura is a unique partnership that has seen huge success in bringing some of the UK's most wanted fugitives to justice. A small number of suspected criminals see Spain as a safe place to evade law enforcement but, thanks to the confidence the UK, Spanish and ex-pat communities have in Crimestoppers, these individuals will not be able to escape justice for much longer."

James Brokenshire MP, Minister for Crime and Security at the Home Office, said:- "Crimestoppers, SOCA and all the agencies involved in Operation Captura have made an incredibly valuable contribution to our efforts to pursue criminals and bring them to justice. With over three quarters of Britain's most wanted in Spain arrested over the last five years, fugitives still on the run should be in no doubt that they have nowhere to hide. When crime crosses borders it is more important than ever to work closely with our international partners in order to keep the UK safe. Operation Captura is a great example of this policing and security cooperation in action. It shows that by working imaginatively and flexibly together we can stop criminals in their tracks and bring to bear the full force of the law."

Andy Baker, Deputy Director for SOCA, commented:- "Operation Captura has proved immensely successful, not only in aiding the arrest of individuals attempting to hide amongst the ex-pat community in Spain, but also as a means of raising the profile of suspected criminals and making Spain a hostile environment for British criminals. We look forward to continuing this work with Crimestoppers and extending the programme to other countries popular for our ex-pats - where criminals mistakenly think they can hide from justice."

Crimestoppers' Regional Manager for the North West, Gary Murray, said:- "The 3 individuals wanted are all being sought in connection with some very serious crimes and need to be brought back to the UK to stand trial for their alleged offences. I would urge anyone with information on their whereabouts to contact Crimestoppers on our:- 0800 555 111 number or fill out one of our online forms on our website."

Click here for description and photos of these men...