2 women found dead in house in Southport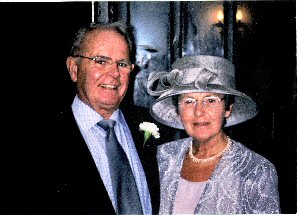 SOUTHPORT has been shocked by the release of information that a mother and daughter found dead in their home on Saturday, 3 December 2011, shortly before 6pm. Merseyside Police then launched a murder investigation. They also confirmed that the 2 victims were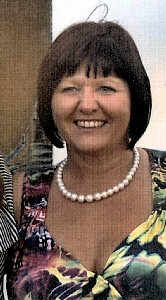 Angela Holgate, aged 54 and her mother, Alice Huyton, aged 75. It is reported that Mrs Holgate's son-in-law discovered the bodies and called the Police.
Angela Holgate is said to have last been seen on 26 November 2011. Her mother had not been seen since the evening of Friday, 2 December 2011, when she went to check on her daughter, who had been ill. On Monday, 5 December 2011, results of post mortem examinations confirmed that both victims had died from asphyxiation.
Mrs Huyton's husband, who is in his 80's, is said to be devastated at the news of the deaths.

On 8 December 2011, Merseyside Police confirmed that they had has arrested a 51 year old man from Southport on suspicion of the murder of Alice Huyton and Angela Holgate in Fairhaven Road, Southport.
Chief Superintendent, Nikki Holland, of Merseyside police, said:- "We are investigating the tragic deaths of these 2 women and our sympathy goes to their families. Our Detectives are investigating the circumstances around these deaths and are trying to piece together the women's last movements. We are appealing to anyone with any information that may help us with this investigation to come forward as soon as possible on:- 0151 709 6010 or on the Crimestoppers anonymous line on:- 0800 555 111."
The International Street Market returns to Southport for Christmas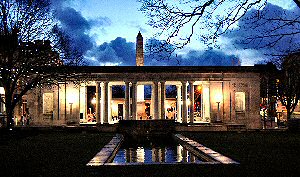 SOUTHPORT'S Lord Street will again play host to the International Street Market over the run up to Christmas. This fantastic market will take place from Thursday, 15 December to Monday, 19 December 2011. Shoppers will have the opportunity to sample produce from all over the world.
This year (2011), traders are happy to offer authentic German Salamis, British Pies, French tartiflette, Moscatel wine, traditional hog roast and many more. Other goods on offer will include handmade clothing items, silver jewellery, soap, etc. But also do not forget to go in and take a look at the local shops as well!!!
The market will be open from:- 10am to 5pm Thursday, Friday, Saturday and on the Monday, but Sunday it will be open from 11am to 5pm.

Anthony Mullally signs upgraded deal at the Vikings
Photo kindly supplied by KT8 Photography. Report by Mark Naughton.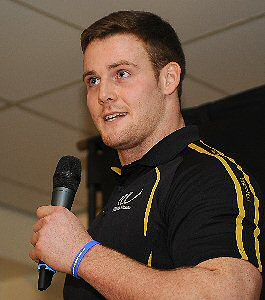 THE Vikings have announced the re-signing of Anthony Mullally on an upgraded one year deal which sees the 20 year old switch
from an Academy contract to a First Team package. Back in February, the young forward packed his bags and left his native Widnes in readiness for the opportunity of a lifetime, spending the entire 2011 season playing for the Brisbane Broncos Under 20's team in the National Youth Competition under the tutelage of the clubs head coach, Matthew Wood. Fortunately, it turned out to be a win-win situation for all concerned and Mullally returned from his overseas experience "a much fitter, faster and hungrier athlete" according to former Australian international Allan Langer, who is now employed as a skills coach at Brisbane Broncos. Signing a full-time contract at the Vikings is a "dream come true" according to the 6' 6", 17½ stone forward. "As a young lad it was always my aim to play for the Vikings in Super League and with a bit of luck and a lot of hard work, hopefully I'll achieve my goal. The 9 and a half months I spent at the Broncos was rewarding in so many ways and I genuinely believe that I am a better player and person for the experience. Hopefully I can take the lessons I've learned into both pre-season and 2012. Obviously my aim, initially, is to break into the team and if I get my chance I know for certain that I'll be giving it my all in an attempt to keep my place and get as many games as I can under my belt. With a bit of luck, a few of the younger lads in Denis' squad will get a run-out in the pre-season friendly games and I know they're all as keen as me to make the most of their opportunity." said Mullally. One person thrilled by the return of a much-improved Anthony Mullally is Vikings' Director of Rugby Paul Cullen who played a key role in his Australian adventure, having instigated the partnership with Brisbane Broncos in late 2010. Cullen has high hopes for the local lad:- "We challenged Anthony to move to the other side of the globe and compete against the best players in the world at his age group. He has shown great maturity and professionalism and we are delighted to offer him the pathway to Super League and have rewarded him with squad number 26 for the forthcoming season."
Ludus leads the way up Bold Street
AS Christmas approaches fast a new venue is due to open up its doors on Bold Street in Liverpool. Saturday December 10th will see Ludus Lounge Bar open its doors for the first time. This has seen the creation of a range of jobs for local workers. Operations Director Luke Russell has overseen work on the venue which is over 2 floors for just on 6 months now and he describes it as a fusion of new and old. They have told us that:- "We have aimed or upstairs area at day time shoppers, students, local workers with a fantastic selection of sliders and finger food to share. We have our own blend of coffee as well as beer and the venue opens up onto the square off Bold St facing FACT. Downstairs is a step back in time with a prohibition theme to it and the 1920's. A real speakeasy vibe with exposed walls and old oxblood leather seating. A very intimate Chicago feel to Liverpool's most cosmopolitan street." Different indeed with a fusion of new upstairs and old downstairs and with their own in house brand of "Ludus" draft beer and coffee the brand can really begin to take hold of the venue. For all those tech addicts the upstairs also boasts one of the first Samsung SUR40 tablet tables in the country. A real state of the art way for numerous users to use a touch screen tablet at the same time, with users being able to slide content across the table from one user to another. This really has to be seen to be believed. James Cooney, General Manager from Ludus Lounge Bar commented:- "We have filled around 20 positions, from part-time to full-time in a range of posts. From kitchen to front of house. In these harsh times it is good to have an offering like this one for Food & Beverage professionals to come and work at and we are focused on training our staff to the highest levels."