Rebecca Ferguson has added 3 extra dates to 2012 UK Tour
THE singer, model and actress, Rebecca Ferguson, has added 3 extra dates to her headline UK tour in February and March 2012.
She will play Plymouth, Reading and another date in Liverpool, in March in 2012. The full tour dates are now as follows:-

| | | | |
| --- | --- | --- | --- |
| Date (2012) | Location | Venue | Status |
| Monday, 20 February | Manchester | Bridgewater Hall | SOLD OUT |
| Tuesday, 21 February | Gateshead | Sage 1 | |
| Wednesday, 22 February | Glasgow | Clyde Auditorium | |
| Friday, 24 February | Oxford | Oxford New Theatre | |
| Saturday, 25 February | Sheffield | City Hall | |
| Monday, 27 February | Nottingham | Nottingham Royal Concert Hall | |
| Tuesday, 28 February | Portsmouth | Portsmouth Guildhall | |
| Thursday, 01 March | Birmingham | Birmingham Symphony Hall | |
| Friday, 02 March | York | Barbican | |
| Saturday, 03 March | Blackpool | Blackpool Opera House | |
| Thursday, 08 March | Cardiff | St Davids Hall | |
| Friday, 09 March | Liverpool | Liverpool, Philharmonic Hall | SOLD OUT |
| Saturday, 10 March | Liverpool | Liverpool, Philharmonic Hall | SOLD OUT |
| Monday, 12 March | Bristol | Colston Hall | |
| Tuesday, 13 March | London | London Theatre Royal Drury Lane | |
| Thursday, 15 March | Plymouth | Pavilions | |
| Friday, 16 March | Reading | Hexagon | |
| Saturday, 17 March | Liverpool | Liverpool Arena Ė Stage 2 | |
Please not that at time of uploading this page, the ticket information was current, we can not grantee any others will be sold out if you apply for tickets.

To book tickets and for more information go to:-
England and Wales:- www.gigsandtours.com or call the booking line on:- 0844 811 0051
For Scotland go to:- www.gigsinscotland.com or call the booking line on:- 08444 999 990.

Tickets for the new dates will go on sale this Friday, 9 December 2011.
Salt barn brings cold comfort
WORK is being completed on a Salt Barn which will allow Liverpool to store thousands of tonnes more grit to deal with snow and ice. The barn, built at a cost of £345,000 at the councilís Newton Road depot, has a capacity of 5,000 tonnes of salt. In previous years salt had to be stored in the open air with the depot having a maximum capacity of 2,000 tonnes which had to be topped up throughout the winter as the council has used an average of 3,400 tonnes during the last four years. And it is estimated that 60% of salt stored in the open air may be lost each year through leaching into soil and crusting and greater amounts have to be spread on the road for it be effective, costing more than £70,000 per year. The building of the salt barn is one move the city council has made as it prepares for cold spells. Following 2 very harsh winters it has reviewed its preparations and introduced a number of changes. Among the changes being introduced are:-

► A number of roads are to be added to the principal gritting routes which cover just over 400 kilometers (about 26%) of the highway network.

► The location of the 178 grit bins has been reviewed to ensure there is an even coverage throughout the city.

► 6 snow blowers have been bought at a cost of £6000 for snow clearance on pavements.

As well as improvements to its operations the council is also liaising with registered providers (registered social landlords) and other agencies to identify and provide support to vulnerable people.

"We are as well prepared as we have ever been for the winter. Last year, despite us having the worst weather for 30 years, we kept the city running, but there are always lessons to be learned and we want to try and make sure that whatever the weather we can deal with it. The new salt barn is the most obvious example of that. It enables us to store the amount of grit which should see us through the harshest of winters. And if we do not use it this year it will still be in good condition for future winters. But there has to be some realism applied. If we get the level of snow we did last year there will be some disruption. It has to be recognised that we cannot grit the entire highway network and that if the temperature drops below a certain level then grit becomes ineffective. And it is important that communities play their part in preparing for winter. Itís a question of being good neighbours and looking out for those people who may need help at the time of the year." said Councillor Malcolm Kennedy, cabinet member for regeneration and transport.

A workshop was held recently in which the city council, social landlords and the emergency services looked at ways in which they could work closer together to provide support for elderly and vulnerable people during severe weather.

The annual winter survival campaign, aimed at reducing the number of excessive deaths, is also under way. It provides advice and information on energy efficiency, healthy living, keeping active, benefits and fuel poverty.

► The Government is providing winter weather advice which is available on:- direct.gov.uk/getreadyforwinter.

► Letís get ready Liverpool is the councilís emergency planning campaign which provides advice and guidance on what you can do to prepare yourselves and your family for those events such as severe weather. This guide is now available online for free.

Youngsters take to screen to promote safer sex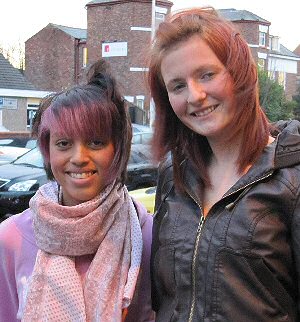 YOUNGSTERS' have got under the covers and in front of the cameras to promote good sexual health. They wrote, filmed and
starred in 3 short films for the new On Top website which offers a range of helpful information to other young people. Everything on the site was designed, written or inspired by the group of 16 to 25 year olds from across Sefton. It includes an A-Z of sex, information of sexually transmitted infections, contraception, where to get advice and local services.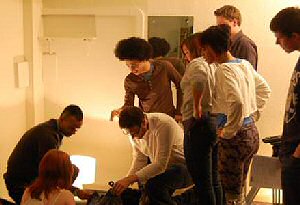 The 3 short films, which can be seen on YouTube, use humour to press home the message that safer sex means using a condom.
The NHS Sefton-funded project is managed by Isis, the community sexual health service at Southport and Ormskirk Hospital NHS Trust. Health promotion lead Liz Kay said:- "On Top is about putting young people in control of their sex lives. We want them to have the knowledge and confidence have sex safely on their terms free from worries. Itís a well-known fact that peer education is a very effective way of getting message across and this is what we hope to have achieved here."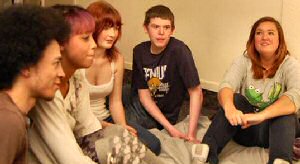 Fern Thompson, 22, of Southport who took part in the project said:- "Weíve had a brilliant time putting the site together, particularly working on the films. The website lets young people know about things like contraception, sexually transmitted infections and how to avoid them, pregnancy and relationships in a way that isnít boring or patronising. Weíre here to tell it like it is, so young people can make the most of their sex life."

To find out more, why not visit the site today at:- get-on-top.co.uk? Also if you do, please let our newsroom know what you think of it by emailing us via:- news24@southportreporter.com.
Get your loved on or your self an Oulton Park 2012 Season Ticket...
Photographs by:- Leanne Wilson - Octane Photographic Ltd.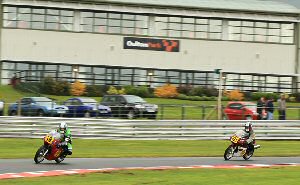 SO your support you local Motor race track, Oulton Park by getting a 2012 Season ticket for Christmas... Oulton Park is adored by drivers, riders and spectators alike and 2012 is set to have an action packed Season, full of 2 and 4 wheel motorsport! Highlights include the Dunlop MSA British Touring Car Championship, the MCE British Superbike Championship and the British F3 and GT Championships. You can also take a trip down memory lane with the Gold Cup over August Bank Holiday weekend... That is not forgetting a busy schedule of car and bike club meetings throughout the season. So to find out more go to the online MSV SHOP and purchasing an Oulton Park Season Pass today.