Bid to preserve jam making village
AN industrial estate famed for its jam-making is to become Liverpool's newest Conservation Area. The city council's cabinet has approved plans for Hartley's Village, Fazakerley, to be given the status.

The city's heritage team has carried out a full appraisal of the village - home of the famous Hartley's jam from the 1880s until the mid-1900s. It follows a request from residents, led by the Hartley Village Heritage Council, and supported by Warbreck ward councillors.

The appraisal has recommended that Hartley's Village is designated as a Conservation Area because of its importance as an example of Victorian manufacturing philanthropy, comprising a purpose-built factory, model village for employees and land for recreation.

William Pickles Hartley founded the factory complex in 1886. A staunch Methodist, he advocated the highest standards of workers' welfare as well as jam production. The factory was located so that fresh fruit could be transported into it and processed as quickly as possible, while the workers' housing and recreational facilities were built immediately adjacent to it.

The proposed conservation area boundary includes the surviving elements of the Hartley factory, including the grade II listed red brick factory buildings; the workers' houses in the adjacent residential square; and the reservoir for the steam engine boilers that provided the factory's power. All of these remain a distinct entity within the surrounding 20th century industrial estate.

Since the factory's closure in the mid 1900's, there have been major losses in the area's original character, including loss of factory roofs, removal of soft landscaping in the recreational areas and the alteration of architectural details on many surviving buildings in the wider area. The site of William Hartley's own villa is now a commercial complex on Long Lane.

Becoming a Conservation Area will halt further losses, help enhance sites where losses have occurred and continue to preserve the character and appearance of the village where possible.

Liverpool City Council's Cabinet Member for Regeneration and Transport, Councillor Malcolm Kennedy, said:- "Hartley's Village is an area with a special architectural and historic character, and it's really important that this is protected. As well as preserving our historic buildings, the proper management of Conservation Areas helps exploit the city's cultural offer and encourages investment. And it gives residents the chance to play an active role in protecting their cherished local heritage. By granting Hartley's Village this status, we would hope to protect this important part of Liverpool's history for future generations, as well as identifying opportunities to improve the area."

Although being designated as a Conservation Area does not prevent new developments, it means:-

► Any proposed demolition of buildings is subject to greater controls with a presumption that there should be no demolition of architecturally or historically significant buildings.

► There is greater consideration given to the design of new buildings and structures in planning decisions.

► Minor works, not normally subject to planning permission, such as replacing windows and adding minor extensions are subject to greater controls.

Councillor Ann O'Byrne, Cabinet Member for Housing and Community Safety, and Warbreck ward councillor, said:- "We see Hartley's Village as a real gem in North Liverpool. And given the passion and determination of local residents, we really believe that the village will eventually rival Port Sunlight. The ward councillors have worked closely with the residents' group for a number of years, providing some funding to enable them to bid for important heritage grants, as well as helping them draw up the master plan for the area. We will also be absolutely delighted if this historically important village is designated as a Conservation Area."

Liverpool City Council has consulted local residents on the plans, sending letters to every property within the proposed Conservation Area. All those who responded supported the proposals.

Hartley's Village will be designated as a Conservation Area immediately, and the Secretary of State and English Heritage will be notified.
Liverpool currently has 35 conservation areas, covering 1,005 hectares (about nine per cent of the city area) and protecting some 19,000 properties.
Duo sentenced for £650,000 duty fraud
2 men who incorrectly declared the origin of imported goods to avoid paying £650,000 in duty have been sentenced at Croydon Crown Court as a result of a criminal investigation by HM Revenue & Customs (HRMC). John Sutton, director of a company called Ashby Scott Ltd and operations manager Michael Kirk, both based in Widnes, Cheshire, smuggled large quantities of steel pipe fittings into the UK from China. They falsely declared they had imported the goods, which were used in the petro-chemical and gas industries, from Japan and India, instead of China. This was to evade paying tax, known as anti-dumping duty, which became due on import to the UK. Peter Millroy, Assistant Director of Criminal Investigation, for HMRC, said:- "This plot was designed to divert substantial funds into the pockets of these 2 businessmen, money that should have gone to the nation's public purse. Instead, they paid overseas companies to falsify paperwork in a bid to evade duty and gain a commercial advantage over other UK companies. This latest prosecution will send a powerful message to those who engage in this form of criminality to the detriment of legitimate UK companies."

SYNEXUS CURRENTLY RECRUITING PATIENTS IN MERSEYSIDE
SYNEXUS, the world's largest multinational company dedicated to the successful recruitment and running of clinical studies with a Dedicated Clinical Research Centre in Merseyside, is currently recruiting patients for a study to assess a new treatment that could help provide relief for people suffering with Chronic Obstructive Pulmonary Disease (COPD).

Chronic Obstructive Pulmonary Disease (COPD) is a progressive respiratory disease that can be caused by smoking. It is one of the most common respiratory diseases in the UK. Around 835,000 people in the UK have been diagnosed with COPD but it is thought that there are about 2 million people living with the disease who have not been diagnosed. People with COPD have breathing problems, including a shortness of breath, coughing and wheezing.

The study that Synexus is currently running is an assessment into a new treatment that may help ease the symptoms associated with COPD. The study involves taking an inhaler twice a day for approximately 6 months. The study may be suitable for those who are:-

► A current or ex-smoker

► Aged over 40 years old

Synexus is currently recruiting patients for this study at its Dedicated Clinical Research Centres across the UK, including its centre in Mersyside. Those who would like to find out more or are interested in participating in this study should contact their nearest Synexus Clinical Research Centre and quote the relevant reference code:-

► Lancashire Clinical Research Centre - 01772 344620 (quote reference 5192)

► Manchester Clinical Research Centre - 0161 608 7790 (quote reference 5193)

► Merseyside Clinical Research Centre - 0151 5509951 (quote reference 5194)

► Midlands Clinical Research Centre - 0121 414 0303 (quote reference 5195)

► Scotland Clinical Research Centre - 0141 945 6850 (quote reference 5196)

► Thames Valley Clinical Research Centre - 0118 3789923 (quote reference 5197)

► Wales Clinical Research Centre - 02920 764455 (quote reference 5198)

There is no obligation for people to participate and if they do decide to take part, their GP will be kept fully informed of their involvement. Patients will be reimbursed for their time and out of pocket travelling expenses.

Synexus has many years experience in conducting a wide range of clinical studies. The purpose of a clinical research study is to answer important questions about a new medicine, for example: does it improve a person's health and which dose of the medicine works best?

Each year, thousands of patients take part in clinical studies at Synexus' Dedicated Clinical Research Centres. There are many different studies running at each of the Centres throughout the year including potential treatments for conditions such as osteoporosis, smoking cessation, high-cholesterol, insomnia, vaccines, asthma and childhood eczema.

Not all studies are paid, but some do reimburse the patients for their time and all studies reimburse patients for out of pocket travelling expenses. Participating in a Synexus clinical study means patients receive increased medical attention and may benefit from medications that aren't yet available to other sufferers of their condition, while making a positive contribution to the health of future generations.

For more information about Synexus and the other studies that it is currently conducting visit:- improvinghealth.com.
Wanted - 32 year old Lee Osbourne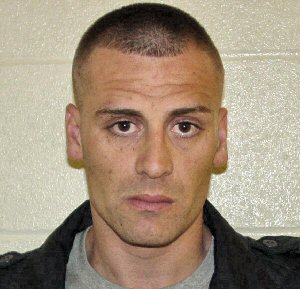 LEE Osbourne was convicted of robbery at Warrington Crown Court and was currently serving a 6 year sentence. Please stress that:- "He is not a sex offender." Osbourne failed to return to HMP Prescoed on Tuesday, 20 December 2011 and is now wanted by Police. Lee Osbourne is described as 5 feet ten inches tall, of proportionate build, brown hair and brown eyes. He is originally from the Cheshire area. Its believed he also has links in the Liverpool or London areas. Its believed there may be a potential risk to the public due to the fact that the individual is no longer in the custody of the prison service. "Gwent Police has activated its operational plan with the aim of locating the individual and the prison are co-operating fully with us. Members of the public are advised not to approach Lee Osbourne and to call Police on 101." said a spokesman for the force told the press.