Changes to concessionary parking scheme
PARKING charges for patients and visitors who regularly visit hospital have been reviewed by Southport and Ormskirk Hospital NHS Trust. From Monday, 19 December 2011 there is now 2 types of concessionary parking pass at Southport and Formby District General Hospital and Ormskirk and District General Hospital:-

► A weekly parking pass costing £10 a week

► A new 3 month "frequent flyer" parking pass for £30

Both passes give unlimited visits and may be renewed as many times as needed. A refundable £5 deposit is required for the pass. Motorists with passes issued under the previous concessionary parking arrangements can transfer to the new scheme but may also retain their old pass if they wish.

"These changes to the concessionary arrangements are in response to feedback we have received from patients and visitors. We continue to offer free parking to all outpatients attending hospital who receive certain government benefits. Patients who think they may be entitled to claim under this scheme should contact the general office at either hospital." said Jonathan Parry, Chief Executive of the Trust.

A list of the benefits and how to claim them can be found on the Trust website.
New colorectal surgeon appointed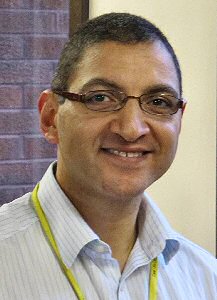 A surgeon who was a locum at Southport and Ormskirk Hospital NHS Trust in 2010 has returned as consultant in colorectal surgery. Tarek Salem Hany, who trained with the NHS in Glasgow and Edinburgh, said:- "I'm very excited to be here and Southport is such a lovely place. The hospital is extremely friendly and the staff are very approachable which is what helped attract me back."

The bulk of his case load will be helping patients needing in bowel, gall bladder and hernia surgery who he hopes will gain from enhanced recovery techniques. Hany added that:- "With careful planning and good medicine, we can get patients better quicker and home faster which is a benefit to everyone."

Mr Hany is also interested in developing keyhole, or laparoscopic, surgery techniques and, in particular, operations that require only a single point of entry. "Traditional laparoscopic surgery often requires instruments inserted in several keyholes on either side of the abdomen. A single point of entry, usually through the belly button, means little if any scarring and less risk to the patient."

Mr Hany also conducted research into diverticular disease, a condition of the digestive system, while working at Glasgow's Western Infirmary. This has been published in journals in the UK and the United States.

Outside work Mr Hany, who is married with an 11 year old daughter, is training for next year's London Marathon. "I have already completed several half-marathons and I will be raising money for the children's charity Action Medical Research." he told the press.

Merseytravel's £30,000 boost for charity
MERSEYTRAVEL staff have raised a phenomenal £30,000 for Clatterbridge your cancer centre, their chosen charity of the year for 2011.

They threw themselves behind the campaign, donating time, effort and money, from forming a knitting group to competing in
an Ironman challenge.

At Easter we were overrun with egg cosies and in the run up to Christmas there were quite a few snowmen, Father Christmases, angels and tree decorations. One team climbed Mount Snowdon and others ran in the Liverpool Marathon.

Merseytravel staff nominate and vote each year for a charity, and Councillor Mark Dowd Chair of Merseytravel said:- "This has been the most successful year of staff fundraising since we started choosing a charity in 2003. Staff are always thinking up different and ingenious ways of raising money and getting other colleagues involved."

Neil Scales, Chief Executive added:- "Thanks to the generosity and hard work of our staff, we have managed to far exceed our expectations. 2011 has been an outstanding year of fundraising and our staff should be incredibly proud."

Clatterbridge your cancer centre is the only charity that raises funds to directly benefit the patients of Clatterbridge Centre for Oncology, the leading cancer treatment centre for people in Merseyside, Cheshire, Lancashire and the Isle of Man.

Kim Smith Corporate Fundraising Manager at the charity said that:- "We would like to thank Merseytravel staff for their hard work and generosity this year. The money they have raised will go towards helping Clatterbridge cancer patients throughout the region by improving the treatment, facilities and research that we provide to the 26,000 patients we see each year."

Merseytravel staff have already voted for their charity of the year for 2012, Calder Kids were chosen earlier this month.

Calder Kids Adventure Playground was opened in 1979 specifically for children and young people with disabilities aged 5 to 19 years. It offers a range of services including free play, youth and leisure activities, outreach and after-school services.

The centre provides a much needed facility which enables children and young people to make an informed decision and
choice about their leisure time, whilst maintaining a safe, healthy and stimulating environment.

Donna Trotman Manager of Calder Kids said:- "We are absolutely delighted that Merseytravel staff have chosen us to be their charity of the year for 2012 and are looking forward to working together."

Previous charities supported by Merseytravel are-

2011 Clatterbridge your cancer centre
2010 Sundowns (Supporting people with Down's Syndrome and their families)
2009 Claire House Children's Hospice
2008 CHICS (Children's Cancer Support Group)
2007 Knowsley Family Link (SCOPE)
2006 Marie Curie Hospice Liverpool
2005 Stick 'n' Step (Helping children with cerebral palsy)
2004 Ronald McDonald House at Alder Hey Children's Hospital
2003 St Joseph's Hospice Thornton
Advanced notice - The Liverpool Astronomical Society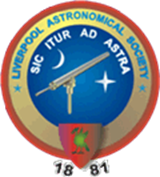 THE Liverpool Astronomical Society, in partnership with BBC's Stargazing Live, will be holding an event at Court Hey Road, Knowsley, L16 3NA at 7pm on Monday, 16 January 2012. Addmission will be free to all, but space is limited. The event will be called:- "Explore the Universe" and will let the public, if clear, see via telescope, views of Jupiter. Also the event will have free illustrated talks inside. Contact:- 0151 489 0270 to book your place or for more information.