The Chemical Brothers' Don't Think to be shown ay Vue Southport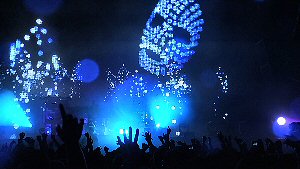 STUNNING visuals and dance anthems are set to transform Vue Southport in a screening of The Chemical Brothers' Don't Think at 10pm on Friday, 3 February 2012.

Don't Think is a live recording of the Chemical Brothers' concert in Japan's Glastonbury – Fujirock Festival, showcasing the dance duo's career, from nineties classic 'Hey Boy, Hey Girl' to mid-noughties smash 'Galvanise' and beyond, which are all given a modern mix.

The screening is filled with stimulating visuals including a racing deconstructed horse and toy robots that punctuate the set list of brutally modern electronic music brilliantly, pulling revellers and cinema-goers alike into the music.

Don't Think goes beyond the boundaries of the concert itself, providing a unique perspective of being at the show by following revellers as they make their way through the unconventional environment of the festival. These trips are part of the visual of the concert and are manipulated to meld with the musical experience.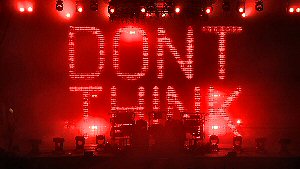 Shot on location on Sunday, 31 July 2011, Don't Think is the first concert film to be mixed in Dolby Digital 7.1 Surround Sound. Mark De Quervain, Sales and Marketing Director of Vue Entertainment, comments:- "Don't Think is an audio-visual feast that shows how concerts can translate onto the big screen. The high intensity music and visuals alone are impressive, but by adding the cinematography and production to the filming, it has become a version of the concert in its own right, providing a unique experience of the concert to cinema goers that's not to be missed."

Tickets to screenings of Don't Think cost:- £12.50 and can be booked at:- myvue.com.

Film review:- "Mission Imposable 4, Ghost Protocol."
WELL it is not like the TV show. The Mission Impossible series has been all over the place in the cinemas and the 4th instalment is no exception. It is in our view, fun to watch, but lacks any type of realism or substance that makes you want to go back and see it again. In a year that is offering many good films, this is one we would say, wait to it hits the TV for. The story is as normal set around Ethan Hunt and his team, who are in this film racing against time to track down a dangerous terrorist named Hendricks. Hendricks has gained access to Russian nuclear launch codes and in the process the IMF has been framed. After a massive explosion causing severe destruction to the Kremlin, the President to invokes Ghost Protocol and disavowed all IMF members. With out help or backup in any form Ethan and his team chase Hendricks to Dubai, and from there to Mumbai in an attempt to stop nuclear war. With a few good jokes and some interesting action sequences, will the IMF do it again? You mission should you accept it is to find out! We gave this a rating of 3 out of 5.
Our popcorn verdict - 3 out of 5

UK age rating:-

Also Known As:- Mi4
Run Time:- 155 min
Next Of Kin Appeal - Alan Yearsley
SEFTON coroner's office are appealing for help in tracing the next of kin of Alan Yearsley who was found dead in the Premier Inn, Northern Perimerter Road, Netherton on 13 January 2012. There are no suspicious circumstances surrounding the death of Mr Yearsley, who was 49 years of age. Mr Yearsley, who was believed to have been homeless, is believed to be from Lancashire and it is thought that his father was a coal merchant in Lytham St Annes. Friends of Mr Yearsley say he was very elusive when he spoke about his family, but he occasionally mentioned his parents and said he was an only child who was adopted at birth. They also mention that he may have been involved in the haulage business and may have been a self-employed lorry driver. Anyone who knew Mr Yearsley, or who has information about the whereabouts of his family, is asked to contact Sefton Coroner's Office on:- 0151 777 3480.