Past Times in administration
THE gift retailer Past Times has entered into administration, yet another casualty of the stricken retail sector. The accountancy firm KPMG LLP announced that Past Times was in administration on 16 January 2012. "The loss-making high street business is a casualty of difficult trading conditions for the retail sector, which has seen discretionary spend fall as con-summer confidence declined during 2011. Prior to the appointment of administrators, the company closed 46 stores, resulting in 507 redundancies, as well as completing the planned closures of 72 'pop-up' temporary stores. The remaining business, comprising 51 stores and 500 employees, is continuing to trade under the control of the administrators in the short term. There will be an orderly wind down in the event a going concern sale cannot be concluded." said a statement from KPMG. There is sadly little prospect of finding a buyer for the remaining 51 stores, which employ another 500 people, including those in Southport and Liverpool and as KPMG has started a closing down sale, the outlook is bad. If you are staff at Past Times, please let us know be emailing us:- news24@southportreporter.com what your views are about the business and the retail section.
Will the UK's High Street Retailers Face 'Bleak' 2012?
IS the UK economy heading in to a double-dip recession? That question is now on the minds of many as The British Retail Consortium the leading trade association warns of further administrations throughout the coming year. If you had been out over Christmas, you would have seen many people out and about yet many businesses have seen a marked decline in sales and margins over the traditional busy Christmas period. This is worrying times for many employs in retail, as the job market is getting ever smaller and with not one, but two major high treet names go into administration, within the first month of 2012, it is looking like it will be a hard year ahead. The forecast from the leading economics think-tank could further dampen consumer confidence and with Dixons suffering in the pre-Christmas period, reporting a 5% fall in like for like sales, for the 3 months leading up to 31 December 2011, things look even worse! Some economic advisers are asking will the major events in the UK, like the Olympics, boost sales and change things. Meanwhile, a group of leading economic researchers have said that:- "With the shock news of Peacocks going under and the estimated 80,000 jobs to be axed from public services, in the North West, over 5 years, it might be hard to see the light at the end of the tunnel. But the UK has still got its AAA rating and that is a sign to the informed that things are being better than those in the headlines. We are facing difficulties ahead, but if we hold on, we might just avoid a double-dip recession, unlike other countries. Plus we cannot forget that China is looking to the UK as its European trading post, so should that be completed, it will give markets in the UK a major boost in confidence. We need UK media to focus on good news as well as the bad. If we show the good news in banner headlines, we might just get the consumer confidence back! Also banks other lenders must start lending to businesses and not hiding their heads in sand! Plus many major landlords must be prepared to lower rents or even change lease terms to help businesses. At this point the UK is being held to ransom by the banks and many large property owners, who are out of contact with reality!" Oddly, with the case of Peacocks, the group's statements about the banks and other lenders, plus landlords rings true. How many businesses going to fail, before the banks take not, not just in the UK, but worldwide? Also the negative talk about the perceived double-dip recession is putting of people from spending, thus is the media not worsening the chance of a double-dip recession, as they suggest? Carmen Watson, Managing Director of Pertemps Recruitment Partnership, said:- "Although there has been a boom in temporary employment over Christmas, this is the time when the greatest challenge will be presented to the job market as many industries enter a quieter period. Retail in particular has taken a battering at the start of the year with the failure of high street stores, bringing about job losses. The key step to reviving the employment picture is focussing on enhancing skills and considering roles in industries where there is still a call for talented, hard working people. This will require a greater deal of flexibility on the part of applicants and an amenable, yet determined attitude. Jobs are still out there, but in many situations they may be in areas you might not have thought of." Please do email us your views to news24@southportreporter.com and also if you are affected by the job cuts and closures, let us know.

Peacocks in financial trouble...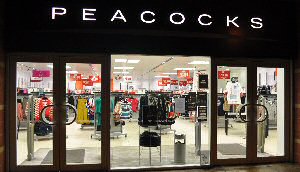 THE Peacock Group is a retail clothing firm which employs over 10,000 more across the UK, with stores in most major towns and
cities, including Liverpool and Southport are in administration. The business sells a large range of the latest female fashions brands, both online and on the UK's high street and has built up a good reputation and customer base over the years. It is one of the biggest companies in Wales and is a big name on many of our UK high streets with around 600 stores and concessions in the UK, so has come as a shock to many staff and customers. The Group on Monday, 16 January 2012, announced that following the conclusion of discussions to restructure the business with the Groupís lenders, the Directors of The Peacock Group filed a notice of Intention to Appoint an Administrator for Peacocks in order to protect the business whilst discussions with other potential investors were ongoing. Despite the best efforts of the Board, these discussions have now concluded and Peacocks has been placed into administration on 18 January 2012. KMPG LLP has been appointed as Administrator, and will manage Peacocks stores going forward. Many of the staff have stated that they are "in shock", as Peacocks is seen as a viable business, and that "its stores are not losing money", but it is reported that the group has debts of around £240m. Unlike some who have failed over the last few years, the company says that it continues to make operating profits, but its problems stem from the level of debt it has had after a management buyout in 2006. As per Mondayís announcement, the Groupís Bonmarche Limited (Bonmarche) is in advanced and exclusive discussions with a potential purchaser. Existing management continue to remain in place at Bonmarche as an administrator has not been appointed. Sadly, the only way now to avoid administration is an injection of new money, but talks with lenders, including Royal Bank of Scotland and Barclays have all failed to find a solution so far.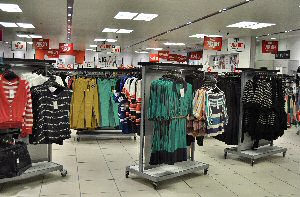 Commenting, Richard Kirk Chief Executive, said:- "Peacocks is a brand with great heritage, and it is with deep sadness that we have been left with no other option but to place the business into administration. We have worked tirelessly over the past year to agree a new financial structure to take the business forward in the current, tough retail environment, including seeking new investment for the business. This is a hugely sad development for all of our stakeholders, especially our employees who have shown total commitment to the business over an uncertain and difficult period. I would like to take this opportunity to thank all colleagues for their hard work and dedication during their time with the Group." As it is a considerable women's clothing business, there is speculation that the "advanced" talks to buy that business and separate it from the Peacocks' Group will prove successful. On Twitter they have Tweeted:- "Please support @peacocks - 10,000 jobs at risk - join the campaign on facebook " on 17 January and then an hour later said:- "Thanks for all your support during these uncertain times." Please do email if you are affected via our newsroom email address:- news24@southportreporter.com.