Crime continues to fall on Merseyside
STATISTICS released by the Home Office on Thursday, 19 January 2012, show crime continues to fall on Merseyside with a reduction of 41% over the last five years since 2005/06.

This year sees the Force reducing the number of victims in our area by a further 3.1% since last year and we hope to keep building on these successes in the years to come.

The figures show the Force has achieved significant reductions in violence, vehicle crime and criminal damage while encouraging greater reporting by victims of sexual offences.

Assistant Chief Constable Helen King, said:- "I am pleased to report that crime has again fallen here on Merseyside which means that fewer people have been victims and our towns and city remain safe places to live in, work and visit. For the past five years we have seen continual reductions amounting to over 69,000 fewer offences since 2005 and we remain committed to doing all we can to provide the best possible policing service to the people of Merseyside. I would like to take this opportunity to thank our partners and the people of Merseyside in helping us to see further reductions in all reported crime in the area. It is positive news that in Merseyside, incidents of violence are lower than the national average. On Merseyside we have seen a fall of 10% in reports of violence compared to a 7.9% drop nationally. This is reflective of the hard work and dedication of our officers and partners in reducing this violent crime in our communities with a wide-range of initiatives to tackle alcohol and drug-related violence. We also work closely with partners to reduce domestic violence. All of these specific initiatives helped in bringing about this significant reduction in violent crimes. Both vehicle crime and incidents of criminal damage have fallen at a greater rate than the national average. Vehicle crime is down by 10.9% compared to a 7.9% drop nationally. In fact Merseyside Police has a lower rate of vehicle crime than areas such as Northamptonshire, Warwickshire and Gwent."

Following the formation in 2010 of a dedicated rape investigation 'Unity' team in which specialist detectives work alongside expert CPS lawyers to build cases, the number of sexual offences reported to the police has continued to rise.

ACC King said:- "Although we recognise the devastating impact a sexual offence can have on the victim we are encouraged by this continued increased as we do not want victims to suffer in silence. Sexual offences have historically been vastly under-reported in the UK but by providing a dedicated support service to victims, we are seeing more cases reach court and more offenders prosecuted. This in turn builds confidence in other victims who see justice being done and are courageous enough to tell the police what has happened to them. All of these achievements are testament to the dedication and commitment of our officers and staff and the work we do with our partners and communities. However we are not complacent and will keep striving to provide an excellent police service to the people of Merseyside."

Chairman of Merseyside Police Authority, Cllr Bill Weightman, said:- "Crime continues to fall in Merseyside which is a major achievement for Merseyside Police, and proof that decisions taken by Merseyside Police Authority have protected frontline services as much as possible during the current period of change. The reduction in overall crime, and especially the significant reductions we have seen in violence, criminal damage and vehicle crime, are also evidence our police officers and staff remain dedicated to the task in hand despite the challenging financial environment."

Winning artists' work is just the ticket!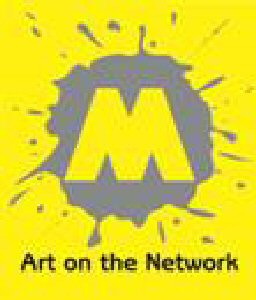 MERSEYTRAVEL has announced the winners of its annual Art on the Network Competition for 2011. The 3rd annual Art on the Network competition, which focused on poster art, offered artists from across Merseyside the chance to showcase their work to thousands of commuters and visitors, with the winning entries being incorporated into limited edition Merseytravel publications. The winner of the Modes of Transport category was Daniel Lindsay of Skelmersdale for his piece entitled 'Connecting people', Lawrence Langton from Hale Village won the Information category with his submission 'Hale Village 82A' and David Williams from Wallasey took the Attractions and Days Out category prize for his work 'Discover Liverpool'. Each of the 3 winners receives a Ā£500 cash prize and a commemorative copy of the publication featuring their winning entry. Councillor Mark Dowd, Chair of Merseytravel said:- "This year's competition was slightly different, by just focussing on poster art it challenged the artist to come up with an original idea within a tighter confine than in previous years and once again the people of Merseyside did not disappoint!" Jim Barclay, Merseytravel Interim Chief Executive and Director General added:- "We had some highly creative entries and we are delighted that the winning submissions will be seen by thousands of people as they travel across the network." The 2012 Art on the Network competition will be launched in April a further details will be available online at:- merseytravel.gov.uk and on:- artonthenetwork.co.uk.
Stand by (mini) me
YOUNG people from a Liverpool primary school are to perform with world famous band The Drifters. Pupils at Pinehurst Primary School in Anfield have been chosen to sing with the group when they play the Liverpool Empire as part of their Masquerade Tour on Sunday, 29 January 2012. But on Monday, 23 January 2012, Michael Williams from the band visited the school to run a music workshop with the 20 pupils, who are aged from 8 to 11. They all rehearse the 2 songs that they will be performing 'Stand By Me' and 'Saturday Night at the Movies' during the visit. Headteacher Stephanie Tasker said the:- "Our children were really excited to learn they'd been selected to perform with The Drifters. They have been rehearsing hard to make sure they know the words to the songs as well as finding out more about the history of the group." Councillor Jane Corbett, cabinet member for education, said:- "It will be a fantastic experience for the young people to get on stage in front of thousands of people." Did you know that... The Drifters are one of the longest running pop groups in history? They were formed in 1953 and have collated a huge catalogue of over 50 hits, selling over 214 million singles and 114 million albums across the world. In 2011 they performed 77 concerts watched by a total audience of 100,000 people!
Food waste is "throwing away money"
THE Euro-MP Chris Davies is backing a call by the European Parliament for a plan to curb the waste of huge quantities of food!
Studies estimate that as much as 50% of food gets wasted each year by supermarkets, food manufacturers and in homes. A parliamentary report based on the study wants governments across Europe to set targets for reducing food waste. The report recommends improvements at every stage of the food chain, including storage, processing and distribution.
The Liberal Democrat MEP described the current situation as "shocking." Davies said that:- "We are wasting 90 million tonnes of perfectly edible food each year, despite the fact that across Europe some 16 million people depend on charitable food handouts. Putting 50% of all the food we produce in the bin is just throwing away money."