Internet has a bad start for 2012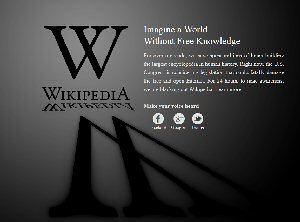 IT'S a dark start for 2012 for web users and website providers internationally. In Indian 21 social networking sites, including Google, Yahoo and Facebook are facing prosecution in Indian courts. This action comes after Government officials became upset and ordered the remove contents considered insulting to Indian leaders and major religious figures. The websites involved have all refused to censor themselves and remove contents; and the Indian Federal Government has told the international press that they have "sufficient material to proceed against for offences of promoting enmity between classes and causing prejudice to national integration." This came out as Richard O'Dwyer, aged 23 and Sheffield Hallam University undergraduate has been told he faces extradition to the United States to face copyright infringement allegations. This came after his website, TVShack, which helped people watch films and TV shows for free was closed down by the US authorities. His lawyer Ben Cooper has argued that the site did not store copyright material itself and merely pointed users to other sites, in the same way that Google and Yahoo operate. Also the well known online encyclopaedia Wikipedia's founder Jimmy Wales said on Twitter that he will "black out the website on Wednesday, 18 January 2012" as a protest at the controversial anti-piracy legislation, under consideration by the US Congress called the "Stop Online Piracy Act and the Protect Intellectual Property Act." Reddit, Boing Boing and other online sites also been reported to have plans to go dark in protest of the plans that many critics say could hurt the technology industry and infringes on free speech rights. "The legislation if passed would be designed to crack down on sales of pirated US products overseas and is a good thing." the US Congress has said. Not only that but back in the UK, Twitter has got many off to a bad start as well, with the likes of 29 year old, Scottish Rugby International, Rory Lamont calling US President Barack Obama a "whore" on social networking site, on Wednesday, 4 January 2012. He has since apologised after the remarks, which were described as "completely inappropriate."
Then came the New Digital Tipping Point report, produced by PricewaterhouseCoopers (PwC) has suggested that in the UK, consumers would be willing to pay around £4.20 a month for digital banking services. So banks could generate an extra £50 a year income for banks if they go ahead with the findings! The document has also predicted that digital banking will overtake many high street networks as the main way customers deal with their finances by 2015. The surveyed is said to have been conducted across the UK, Canada, China, France, Hong Kong, India, Mexico, Poland, and the United Arab Emirates, interviewing more than 3,000 banking customers. So how many of our readers agree with the idea to pay extra for digital banking and the removal of free banking? Please email us your views on these issues to:- news24@southportreporter.com and also please let us know what you think the state of the web will be in January 2013.

KEEP up-2-date

with our free daily news emails. Are you subscribed? Si

g

n

u

p

today

to

our daily email news service via... Formb

y

-

Re

p

orter

.com

.

If you subscribed you can keep in up-to-date with what's going on in and around Merseyside. It is free and we do not send out massive amounts of emails. Also your email is kept under the UK's Data Protection Act, so you can be sure that you will not have problems.
Audio Copy - (Experimental)

Click here to hear this weeks edition in audio format. Please let us know what you think about it. via emailing us. Also if you have a child who can draw a face, send one in and we will look at using it for our news reader for an edition. Adults can try as well! You will get a copy of the animation sent to you and credit on the animation as well!.