Usdaw wins £67 million compensation for former Woolworths workers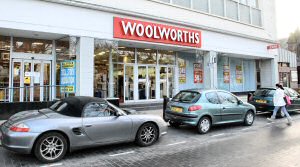 THE shopworkers union Usdaw has won compensation worth up to a massive £67.8 million for over 24,000 former employees of Woolworths made redundant when the firm collapsed at the end of 2008.

The iconic high street retailer went into administration on 27 November 2008 and by early January 2009 the administrators had closed all of Woolworths stores, offices and distribution centres and made nearly 30,000 people redundant in the process.

Usdaw made a claim on behalf of its members for a Protective Award after the administrators failed in their legal duty to consult with the union before making redundancies. After many months of legal wrangling, the Employment Tribunal finally heard the case involving members employed in England, Scotland and Wales in late November 2011.

In a judgement that has been released, the Employment Tribunal in London found that the administrators had failed in their legal obligations to consult with Usdaw and awarded its members compensation of 60 days pay, capped at £330 a week, the maximum payable in these circumstances.

Unfortunately, as occurred in a similar case involving former employees of Ethel Austin, the compensation award excludes all former employees who happened to work in smaller stores where fewer than 20 redundancies were made. This means around 3,000 employees who worked in around 180 of the 814 stores covered by todayís judgement may never receive compensation.

Usdaw has already made a separate and successful claim for its members formerly employed by Woolworths in Northern Ireland. As no employees in Northern Ireland worked in stores with less than 20 staff, all former employees received compensation of 60 days pay.

John Gorle, Usdaw National Officer said:- "While the award is never going to fully compensate people for losing their jobs, Iím sure our members will welcome the money and appreciate the effort Usdaw has made to secure the compensation for them. Cases like this once again demonstrate the immense value of belonging to a trade union. However, Iím once again bitterly disappointed that a Tribunal has limited the scope of the award. The fact that some of our members wonít be compensated simply because their store had less than 20 employees is just plain wrong and shows the gaping loophole and injustice of the current legislation. Nearly 30,000 employees were made redundant from Woolworths at the same time and for the same reason, so to suggest 3,000 of them didnít constitute a collective redundancy is a nonsense."

John Hannett, Usdaw General Secretary added:- "My delight at the award for the vast majority of our members is tempered by the clear injustice that workers in smaller stores could miss out. Usdaw thinks that the UK's current interpretation of the law on collective redundancies is both unfair and possibly a breach of the European Directive which seeks to protect workers in large scale redundancy situations. We are taking further expert legal advice and it is highly likely we will appeal against this part of the judgment."
Leap to give blood
THE NHS Blood and Transplant (NHSBT) are urging donors to give blood in February and make the most of an additional day, only seen once every 4 years. Barbara Blanche, spokesperson for NHSBT, said:- "Sessions will be happening across England and North Wales throughout February. It only takes one donation to help save and treat up to three lives so giving blood this leap year can make a huge difference to patients in need. With only 4% of the eligible population regularly donating, it is important that people sign up to give blood and return on a regular basis." Anyone wanting to donate for the first time should be aged between 17-65, weighing at least 50 kg (7 stone 12lbs) and in general good health. If youíve donated before, you can start again up to your 70th birthday and there is no upper age limit for donors who have donated in the last 2 years. To find out more about February 2012 Blood Sessions or to book an appointment call the Donor Line on:- 0300 123 23 23 or visit them online at:- blood.co.uk.

Manchester MP disappointed Daylight Saving Bill ran out of time
JOHN Leech MP for Manchester Withington has expressed his disappointment that the Daylight Saving Bill did not pass its 3rd reading in the House of Commons on 20 January 2012.

Unfortunately the bill was talked out meaning it ran out of time to be voted on before the 2.30pm deadline. The Bill would mean that Britainís clocks move an hour forward throughout the year. John Leech MP said:- "Iím disappointed that 1 or 2 MPs decided to scupper the bill that would have had such a huge impact of improving road safety and giving sports and leisure a huge boost."

The changes would still mean clocks were brought forward an hour in spring and back in autumn, but the sun would rise an hour later throughout the year. Britain would no longer be on Greenwich Mean Time, as it is in the winter at present, but instead would share a time zone with most of the rest of Europe.

The Bill has been backed by the Lighter Later campaign who believe the change could result in the creation of up to 80,000 leisure and tourism jobs, lower electricity bills, lower carbon emissions as well as reduced fear of crime. John Leech said:- "Since my election to Parliament in 2005 I have always supported the Lighter Later campaign. Statistically more accidents happen at the time the changes would be made so from a road safety point of view it will have a great impact in reducing accidents. The changes would also have a positive effect on sports and recreation, such as Withington Golf Club in my constituency who contacted me with regards to the Bill. They argued that by giving people an extra hour of sunlight in their waking lives will allow them to lead more active lifestyles and thereby make them healthier and happier." The Daylight Saving is unlikely to proceed any further, due to a lack of parliamentary time.
X-Factorís James Michael to perform live at the Stobart Stadium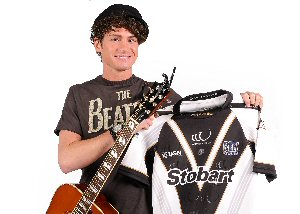 THE Vikings have confirm that local singing sensation James Michael will be performing live at the Stobart Stadium Halton on Friday, 3 February 2012, when Denis Betts' first team kick-off their 2012 Stobart Super League campaign against the Wildcats.

In an attempt to make their return to the gameís elite competition even more of an occasion, the club is leaving no stone unturned when it comes to providing top-drawer entertainment and is delighted to add the former Saints Peter and Paul Catholic College pupil to its package for the evening.

James, who turns 21 in February, hit the headlines back in August 2011 when his audition wowed the celebrity judging panel on The X Factor. Although devastated at the time to miss out on winning the hit ITV show, such is his determination to succeed in the music industry he has continued to write and perform his own songs ever since. He is also scheduled to go into a recording studio later this month to lay down an album of cover versions.
Unlike some hopefuls who dream of fame and fortune, Widnes-born James has always maintained that he just wants to make good music and his recent journey has whetted his appetite further and given him a gave him a taste of what could be. Since exiting The X Factor in October, his new found success has led to opportunities a-plenty including a modelling contract with an online menswear retailer and a whole host of personal appearances and live performances nationwide. His official Twitter account (@thejmichael) is currently followed by nearly 48,000 people. Speaking about his forthcoming appearance, James said:- "Getting on stage and belting it out to thousands of people is what itís all about to me and playing in front of the fans will be fantastic and my way of saying thank you to them for the support theyíve offered me so far. Iím really excited by the prospect of performing live and I hope it turns out to be a night to remember for us all, especially the Vikings fans!"

Tickets for the Vikings' Stobart Super League opener versus Wakefield Trinity Wildcats on Friday, 3 February 2012, are now on sale at the Vikings Superstore.
Call:- 0151 420 7227 for more details. For more information about James Michael, check out his official website.