Crime continues to fall on Merseyside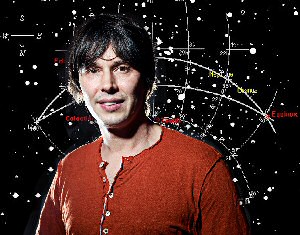 Photograph with thanks to BBC - Copyright BBC
AS part of the BBC's Stargazing LIVE activities across the UK, the Liverpool Astronomical Society are holding an event with the Sefton Council's Coast and Countryside Service at the The Ainsdale Discovery Centre. The event, called:- "Stargazing" is on Friday, 27 January 2012, and will give visitors the chance to have a go with basic astronomical kit and also hear talks inside, even if the weather is poor. If you are under 18, you must ask your parent/guardian before taking part though and be accompanied by an adult. For more information you can call: - 01514890270 or email. Location:- The Promenade, Ainsdale-on-Sea, Southport.
The strongest Solar Storm in 7 years!
A massive blast of plasma spewed from the Sun, at 03:59 GMT on Monday, triggering the strongest stream of protons seen since 2005. "There is no risk from these blast of plasma to people on Earth, but as a rare precaution, some polar flights might had been re-routed to avoid exposing pilots and passengers to excessive radiation." said the NOAA Space Weather Prediction Centre. European Space Agency (ESA) added:- "While the flare was stronger than average, no visible effects on the ground are expected. It is likely to cause a minor geomagnetic storm, but that again is not expected to have any serious effect on ground infrastructure, such as land based phone networks and power grids. An energetic eruption of this level can disrupt satellites, so operation teams at ESA and other organisations are closely monitoring the storm. If this happens, it could possibility affect some communications satellites' transmissions for a short while. The excessive radiation might trigger Aurora displays at high latitudes over the next few days." So keep an eye out for the Aurora, as it is said that it has been seen in some parts of the Scotland, Northern Ireland and Northern England. Sadly for many of us on Merseyside, the skies have not been clear, but do look for it! If you do see it, please let us know, especially should you get a photograph! For us on Earth this is an event that many will never realise happened, but do take a thought for the astronauts in the International Space Station... They are currently living and working on the SSI, but even though they are not in any major danger, they will need to take shelter in special areas of the station, to avoid the excessive radiation.

Cycle recycle scheme a success for Southport pupils
AN appeal for unwanted bikes from charity Sustrans has resulted in 25 bikes being donated to Holy Trinity CE Primary school in Southport to help its pupils be more active. Sefton Council has also provided the pupils with locks, lights and helmets. Sustrans has been working in schools in Southport for three years encouraging children to make the school journey by bike and has seen the proportion of pupils cycling to and from those schools rise from 5% to 12%. However, Sustrans only began work at Holy Trinity school last September and many of the children have not had access to their own bikes, which has stopped them from cycling more often.
Mary Kelland, Sustrans Bike It Officer in Southport, said:- "The donated bikes have already been redistributed to pupils that will put them to good use and who can now make a more active journey to and from school. We're still keen to collect unwanted bikes and issue to other children in the area so if anyone has a bike in the shed or garage that is no longer needed, we'd be very grateful to receive it."

Children who cycle to school are much more likely to be physically active than their peers, reducing their risk of obesity and diabetes. An active journey to school can also mean pupils are more receptive and ready to learn when they get there. Holy Trinity Head Teacher Sue Mawdsley said:- "Since Sustrans came to work with our pupils the children have become really enthusiastic about cycling and more are cycling to and from school. More active children are more alert in the classroom and it's great to see what a difference the cycle recycle scheme has made already."

To donate a bike, please contact Mary Kelland on:- 0778 000 6 955 or email:- mary.kelland@sustrans.org.uk. Also Sustrans is currently leading the 'Free Range Kids' campaign, aimed at encouraging children to be more active and independent by walking and cycling more often for their daily journeys. To support the campaign visit:- sustrans.org.uk/freerangekids.
Insulin anniversary
AS the world marks the 90th anniversary of the first successful use of insulin, NHS Diabetes is reminding healthcare professionals of its free e-learning modules for the safe use of the life-saving hormone. NHS Diabetes Director Anna Morton said:- "There were 5,000 patient safety incidents reported between 2003 and 2009, including one death and one case of severe harm after clinicians misinterpreted the abbreviation of the term 'unit'. A further three deaths and 17 other incidents occurred between January 2005 and July 2009 where an intravenous syringe was used to measure and administer insulin. Nearly 70,000 healthcare professionals have taken our free Safe Use of Insulin course since it was created in 2010 in response to these findings from the National Patient Safety Agency (NPSA). We've also launched a further e-learning module on intravenous insulin infusions, with forthcoming modules on the safe management of hypoglycaemia and the safe use of non-insulin therapies. If you haven't already please do register for any of these courses via our website. Do the course, save a life."